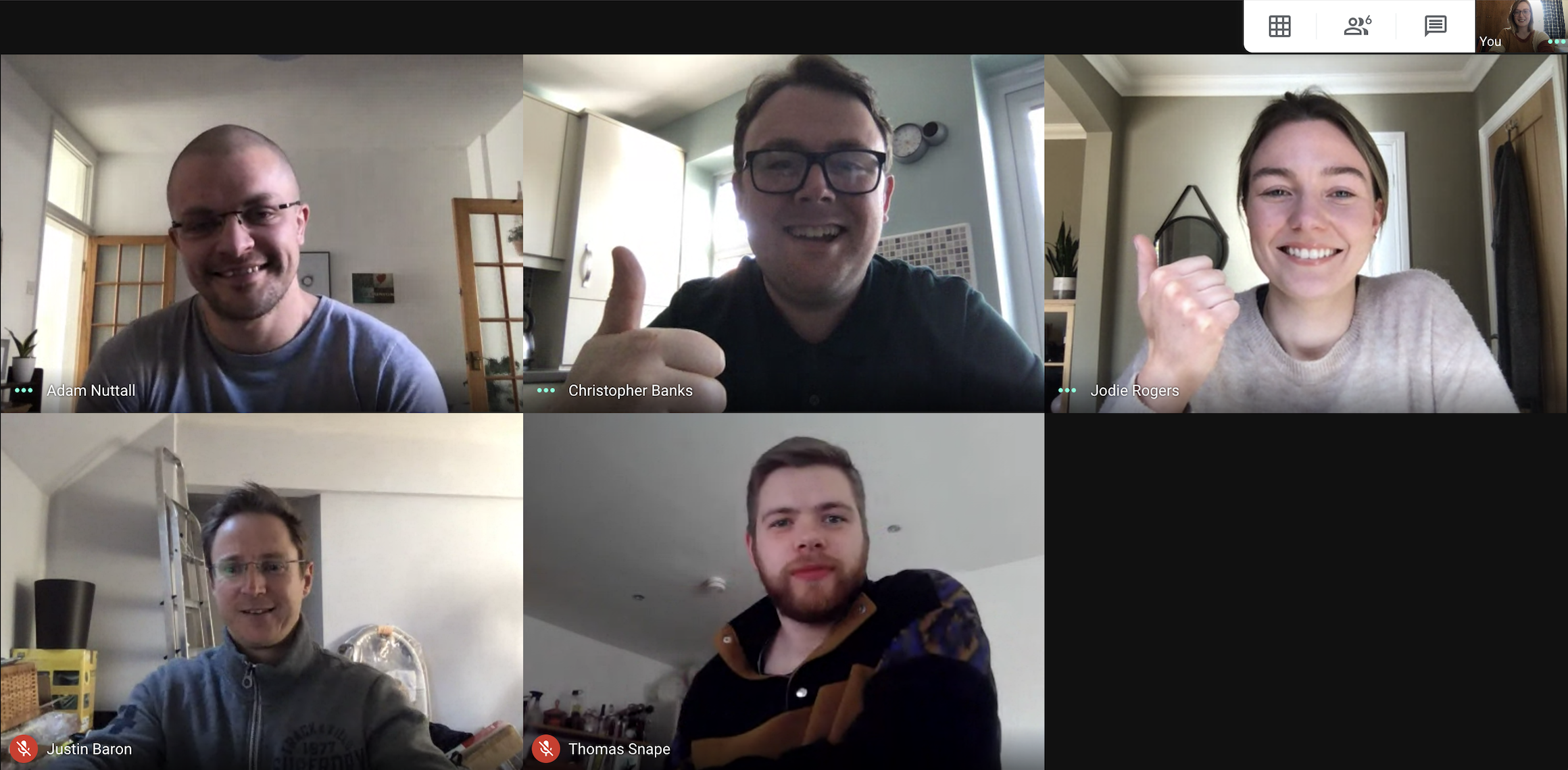 The decision to take on new staff follows a steady increase in new client wins and contract renewals.
Though the agency began operating remotely from the 19th March, they continue to welcome new team members.
"A priority area of our response to the COVID-19 pandemic is the wellbeing of our staff - old and new. We have introduced new measures to ensure that we remain connected as a team, via video chat, instant messaging, daily competitions and a company Podcast. We are doing everything that we can to introduce our new starters to our processes and our community." comments Sam Wilkinson, HR Manager.
The new starters join different service teams across the agency, including project management, digital marketing, development and digital strategy.
Project Manager, Chris Banks joined CTI from his previous position at Degree 53. Advertising Executive, Jodie Rogers, joined the Digital Marketing team from Lincolnshire agency Iocea. CTI have also employed three new Developers, Justin Baron, Tom Snape, Adam Nuttall, from Factored, Fat Media and Bliss respectively. A new Senior UX Designer is also reportedly joining the Strategy and Experience team at CTI in the coming weeks.
"In an uncertain time for many, we have maintained a steady pace at CTI Digital. Thanks to a heavy investment in project management and finance we are able to gauge full visibility on the momentum of upcoming projects. The new starters are a welcome addition to the team and we welcome the wealth of knowledge they will bring to the entire company."
"While making critical hires in some areas, we have utilised the government furlough initiative to protect the roles of others who are unable to work due to the nature of their role or childcare commitments. While we regret losing their skills for a temporary period, we look forward to their return in the future." comments Nick Rhind, CEO of CTI Digital