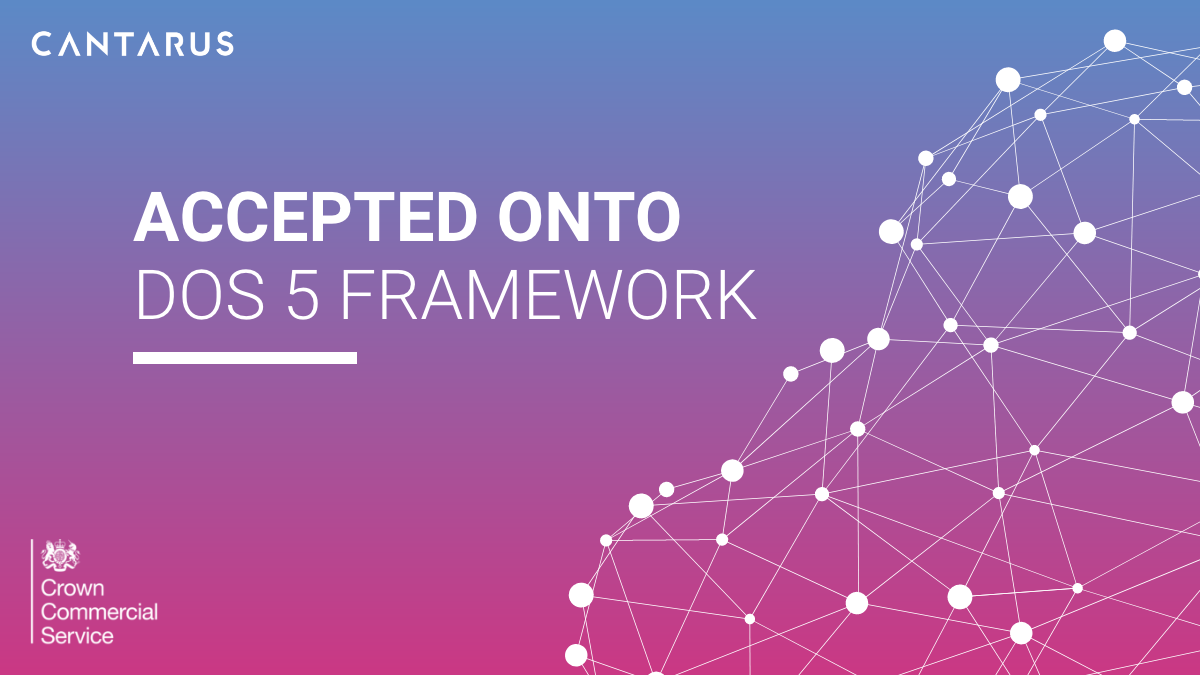 Cantarus are proud to have been accepted onto the UK Government's Digital Outcomes and Specialists (DOS 5) Framework for both the 'Digital Outcomes' and 'Digital Specialists' services, marking their third consecutive year on the framework.

DOS 5 is the latest version of a digital framework agreement introduced by the Government Digital Service (GDS) and the Crown Commercial Services (CCS). This framework gives public sector clients across the UK easy access via the Digital Marketplace to Cantarus' extensive range of digital services.
As a supplier on this framework, Cantarus can provide specialist teams and support to deliver end-to-end digital projects under the CCS terms and conditions. Cantarus can also provide individual specialists to work as part of a team on a specific service or programme. Cantarus is delighted to have welcomed multiple clients through CCS, including Nottinghamshire County Council, Leicester City Council and Youth Sport Trust.
Lee Adams, CEO at Cantarus, says:
"We're exceptionally proud to continue supplying digital expertise via the latest DOS framework. It complements our ongoing mission to provide truly top-quality services to organisations across the UK, making it easier than ever for public sector clients to benefit from the expertise and passion of our people. We look forward to continuing to help drive digital transformation across the public sector on a variety of projects in 2021."

To find out more about Cantarus' service offering, contact enquiries@cantarus.com
Follow us on Twitter: @cantarus
LinkedIn: www.linkedin.com/company/cantarus/
Tabby Duff is Digital Marketing Executive at Cantarus