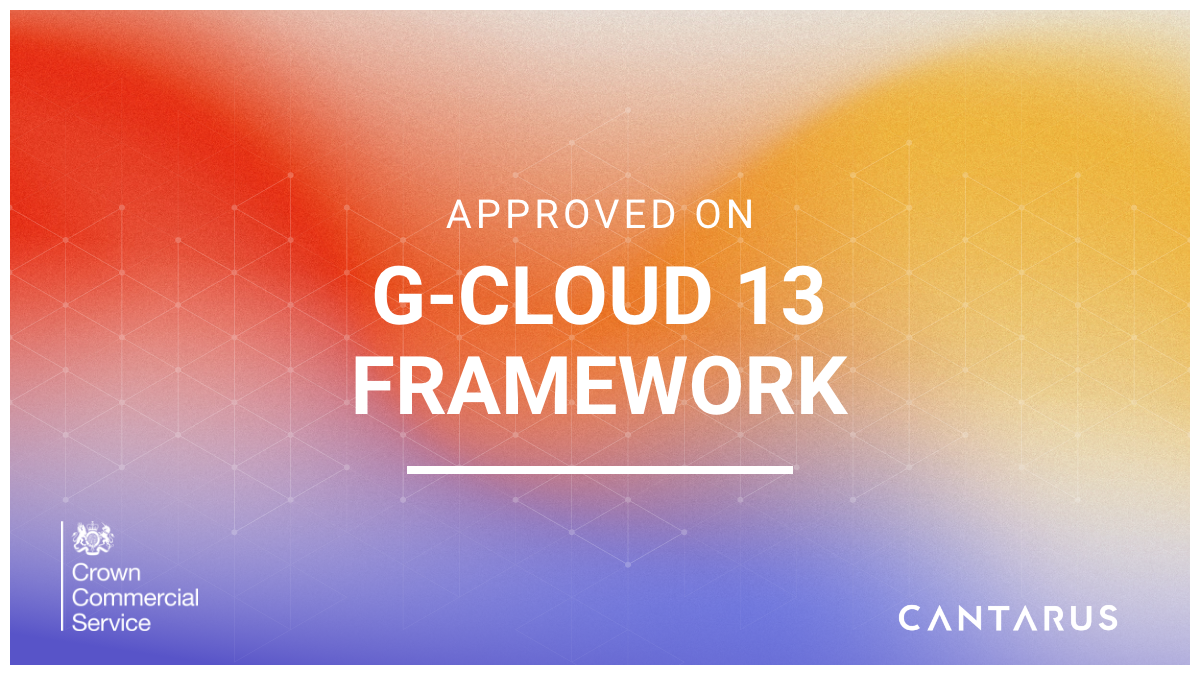 Manchester-based agency, Cantarus, has announced that it has officially been accepted onto the UK Government Cloud Framework, G-Cloud 13.
The agency won approval for its services on the framework, meaning it can continue as a supplier of cloud hosting, software, and support services to the UK public sector.
Operated by the Crown Commercial Service (CCS), the G-Cloud 13 framework is the latest generation designed to make it easier for public sector organisations to purchase cloud-based services from over 4,000 suppliers.
G-Cloud 13 replaces the previous framework but builds upon its benefits, such as the quick and easy route to market, and access to the latest cloud technology and innovation. There is also the introduction of a 4th lot for further competition for Cloud Support Services.
Lee Adams, CEO at Cantarus, comments:
"We're so pleased to have solidified our position on the G-Cloud 13 framework for the second consecutive year. This allows us to continue providing our world-class hosting and software services to businesses throughout the UK."
To find out more about Cantarus' service offering, contact enquiries@cantarus.com
Follow Cantarus on Twitter: @cantarus
LinkedIn: www.linkedin.com/company/cantarus/
Instagram: @cantarus.agency