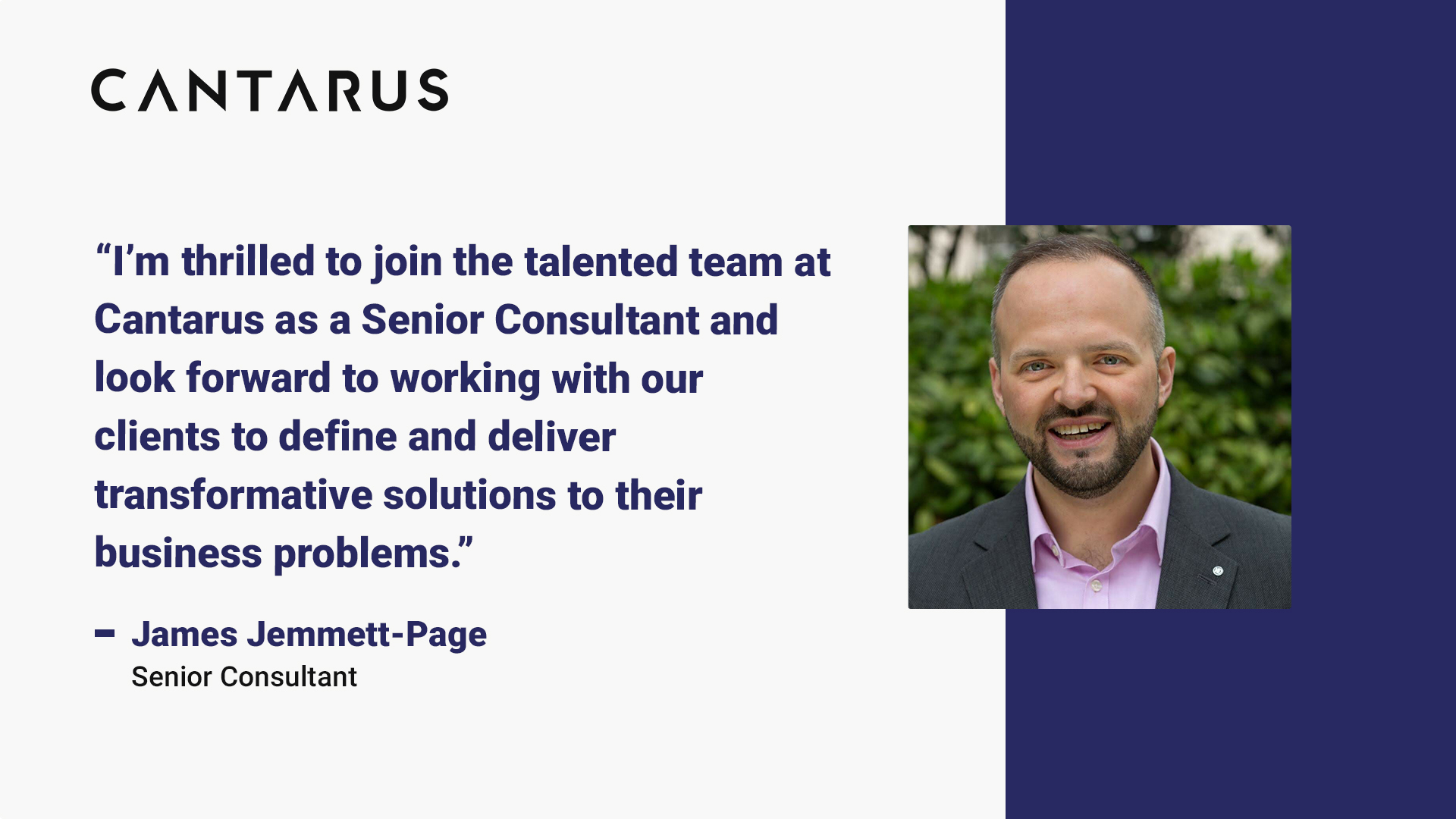 Cantarus are thrilled to welcome the latest addition to our team, James Jemmett-Page, who will be joining the Strategic Consultancy team as a Senior Consultant.
James joins the team after 10 years at the Institute of Directors (IoD), latterly serving as Head of Membership Experience, where his role was focused on defining and delivering a personalised, relevant service to their 25,000 members.
As well as managing the IoD's key commercial partnerships, its membership team, and its back-office operations, James played a pivotal role in the design, development, implementation and delivery of the IoD's digitally enabled membership proposition, IoD Advance.
James has worked across a wide range of sectors over the last 15 years, including legal, banking, hospitality and membership, and brings with him a wealth of experience across digital transformation, membership experience curation, product development and commercial strategy.
Lee Adams, CEO at Cantarus, says:
"James is a very welcome and strategically important addition to our team. He joins our principal consultants Mark Eichler and Nick David, and our 50+ digital experts, bringing extensive experience working at membership bodies, putting us in a prime position to deliver optimal value via a uniquely broad and deep knowledge of the membership and associations sector."
James Jemmett-Page adds:
"I'm thrilled to join the talented team at Cantarus as a Senior Consultant and look forward to working with our clients to define and deliver transformative solutions to their business problems."
The Cantarus team is delighted to welcome James to the company.
To find out more about Cantarus' service offering, contact enquiries@cantarus.com
Follow us on Twitter: @cantarus
LinkedIn: www.linkedin.com/company/cantarus/
Instagram: @cantarus.agency
Tabby Duff is Digital Marketing Executive at Cantarus