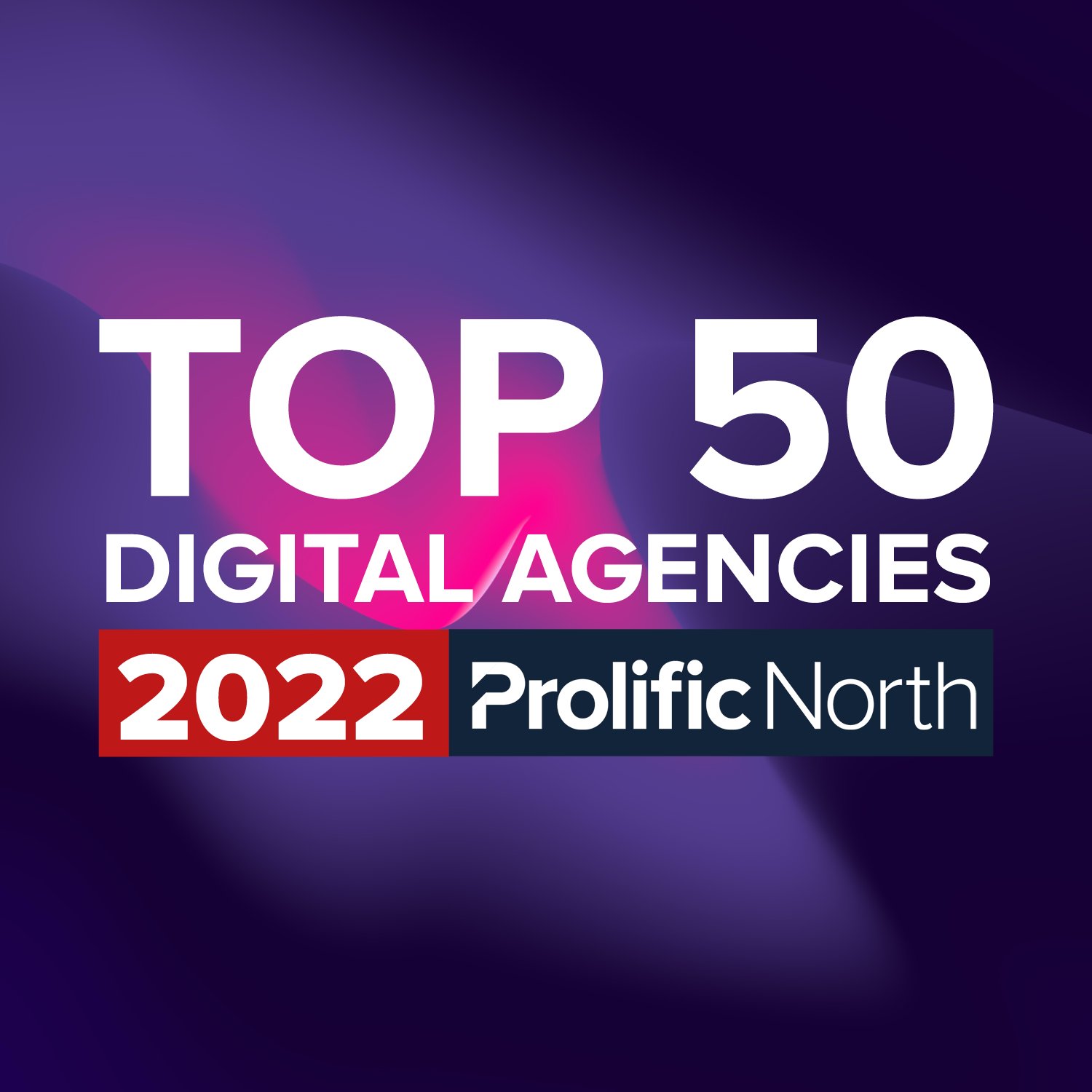 After another successful 12 months, Cantarus is delighted to have been named as #32 in the annual Prolific North Top 50 Digital Agencies list.
The prestigious ranking celebrates success within the digital industry in the region and is based on information such as financials, turnover, headcount, and growth. Widely counted on as a definitive gauge of the success of the sector, the top 50 Digital Agencies list is hotly anticipated each year and Cantarus is thrilled to be included for the 5th year running.
Cantarus is a full-service digital agency based in Manchester, with numerous notable clients including Worldpay, Frasers Group, and BigHand. Their work ranges from rebranding projects, to building engaging apps, and developing websites and online communities for a wide range of organisations.
Cantarus' CEO, Lee Adams, comments:
"To have made the Prolific North Top 50 Digital Agencies list for our fifth consecutive year is an absolute honour. This recognition is a testament to the incredibly hard work our team has put in over the past year and would not have been possible without their passion, talent and dedication. We look forward to continuing to help our clients realise their digital dreams, and hopefully climbing the list next year!"
The complete Top 50 list can be seen here.
For more information about Cantarus, contact  enquiries@cantarus.com
Follow Cantarus on Twitter: @cantarus
LinkedIn: www.linkedin.com/company/cantarus/
Instagram: @cantarus.agency