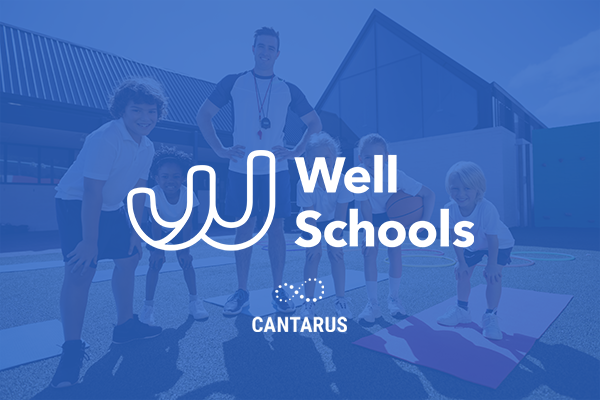 National children's charity, Youth Sport Trust, has launched their new 'Well Schools' community.

The Trust works with around 20,000 schools across the UK to promote wellbeing for young people. The Well Schools movement aims to put the wellbeing of both teachers and young people above all else. Driven by schools, Well Schools will be a community to share best practices, ideas, and support for one another. The movement is committed to driving real change and ensuring wellbeing is at the heart of schools, especially during what has been a difficult year for the education sector.
Manchester-based creative agency, Cantarus, delivered a full brand identity, guidelines, and suite of assets for Well Schools, with a focus on positive photography to reinforce the brand message.
Rob Helsby, Lead Designer at Cantarus, said:
"Working for causes we believe in is really important to us at Cantarus. Delivering a memorable brand identity to help Well Schools reach their audience was so rewarding. The mental health of our young people is at a critical level, so being sympathetic to the audience's mindset was a key challenge of the project. We worked in close collaboration with the team at YST to ensure the branding and marketing collateral were ready for launch."
Glen Harrington, Website Manager at Youth Sport Trust, adds:
"Cantarus has helped us to create a truly engaging design for our community platform which strikes the difficult balance between remaining on-brand with our wider charity, whilst creating its own unique identity. We are excited to see the impact the community will have on engaging in our audience in a new way and encouraging peer-to-peer conversations and support."
For more information on how Cantarus can provide your organisation with world-class design services or branding, contact enquiries@cantarus.com
Tabby Duff is Digital Marketing Executive at Cantarus