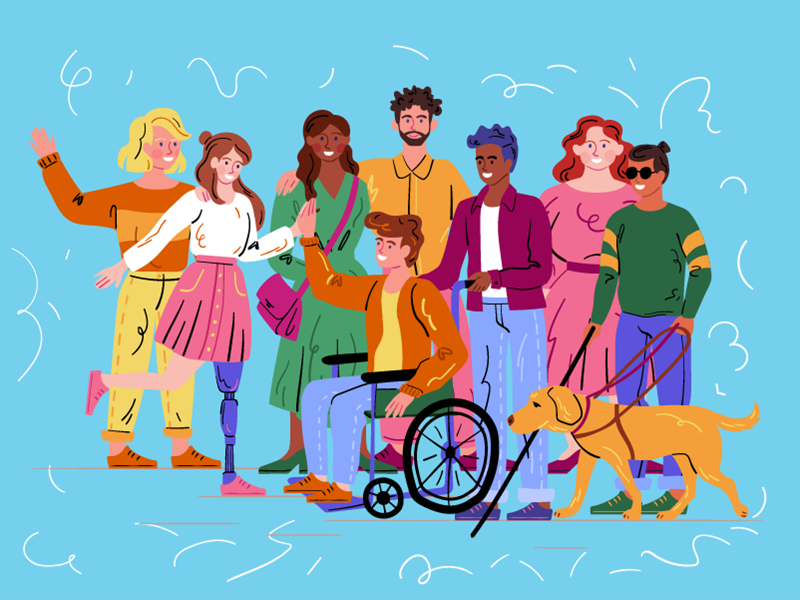 While the pandemic helped us all discover a new way of working, it also highlighted some inequalities within the corporate world which previously may have gone unnoticed.
It says in our Blueprint that we expect our people to be fair, inclusive and treat others as they would wish to be treated, showing respect for differences in race, ethnic origin, religion, faith, marital status, disability, age, sex, sexual orientation, gender identity, social and educational background, creating a culture where all forms of diversity are valued.
Diversity and Inclusion Benefits Everyone
Our culture has always focused on the #oneteam spirit, and we run different initiatives throughout the year to help everyone feel included. However, there's always room for improvement, and it's our responsibility to drive the DEI agenda forward.
Research shows that this is in everyone's interest as diverse teams, whether based on gender or race, outperform those that are not diverse, so our business will benefit from the changes as well as our people.
Diversity, Equality and Inclusion Week
To kick off this renewed focus, we have introduced Diversity, Equality and Inclusion Week. This will be an annual event designed to celebrate diversity and educate our people.

We kicked off the week by publishing our new Diversity, Equality and Inclusion Policy. We also introduced our new Diversity Champions, who are the role models pushing for action within Chess to ensure inclusion at all levels.
Diversity, Equality and Inclusion Training
We combined this with official DEI training and talks by the Diversity Champions, who discussed different scenarios and best practices. People from across the business were encouraged to share information and their experiences – and hearing from all parts of the company and walking in someone else's shoes for a while was a real eye-opener for many of us.

We also recognise that creating a more inclusive workplace isn't about a one-off event, no matter how worthy. So we have implemented a continuous, measurable process focussed around an annual survey so our people can tell us how well we are doing.

Our renewed focus on diversity and inclusion is a big step forward for us to ensure that this has never been truer – and Chess continues to be a Great Place to Work.

If you want to learn more about our DEI Policy, click here.