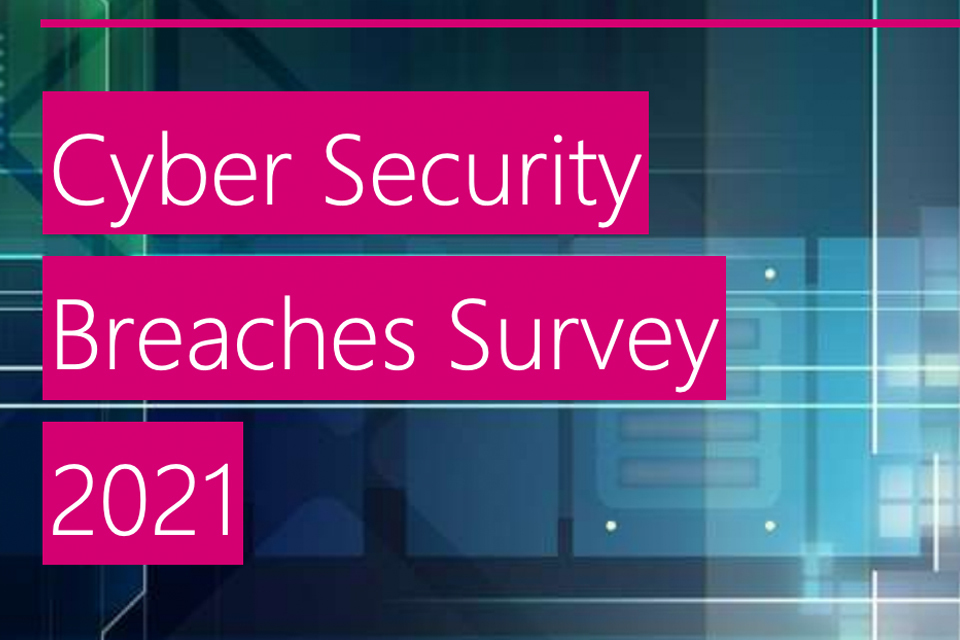 The Government's Cyber Security Breaches Survey suggests that fewer businesses are identifying breaches or attacks than in 2020 (when it was 46%), the average annual cost for a business is £8,460 for lost data or assets after breaches.
Almost four in ten (39%) of UK firms reported that they experienced a cyber-attack or data breach in the last 12 months – up from 46% from 2019. This is one of the key findings in the UK Government's annual Cyber Security Breaches Survey.
The study also found that, despite the decrease in such reports, 27% of business are being attacked at least once a week. But there has been an increase to 43% in the number of businesses that have taken up cyber insurance, up from 32% in 2020.
According to the survey, the number of medium (65%) and large (64%) businesses reporting breaches or attacks this year, a decrease from 2020 where 75% of large business identified breaches or attacks.
Dealing with Covid-19
In response to the changing remote workforce and dealing with Covid-19, 47% of businesses have staff using personal devices for work. Only 18% of personal devices being covered with a cybersecurity policy for working.
There's still a lot of work for businesses to do coming out of the last 12 months, just 23% of businesses cover home working through a cybersecurity policy. Only 34% of businesses have staff who use a VPN whilst working from home.
Despite COVID-19, cybersecurity remains high on the agenda among management boards. 77% of businesses say that cybersecurity is a high priority for their directors or senior managers (vs. 69% in 2016).
With resources stretched during the last 12 month, fewer businesses report having up-to-date malware protection (83%, vs. 88% in 2020) and network firewalls (78%, vs. 83% in 2020).
Just 34% have started to manage the risk by completing a cyber risk assessment, and only 32% of businesses are monitoring user activity. Which is a decrease from 38% in 2020.