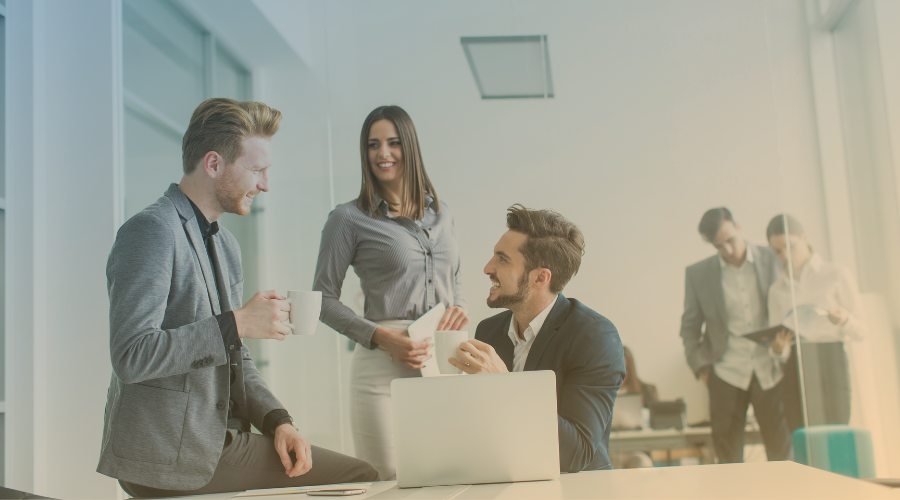 How can you stay secure when heading back to the office?
With 7 in 10 UK adults travelling back into the office at least once a week again, you need to remember to reinforce some cyber security basics with your staff.
Whilst many large businesses are remaining cautious of returning to the office, Boris Johnson said that the government was no longer asking staff to work from home and many businesses are continuing with their hybrid workforce.
The Financial Times shared that a poll by the Chartered Management Institute suggested 4 in 5 people were still homeworking in July 2021. Whilst advisory firm PwC said a third of their employees were coming to the office at least once a week.
With many businesses continuing with a more flexible working set up your computer network and work devices must be all secure, especially if employees are working across several devices.
What can I do if I'm worried about cyber security in the office?
After such a prolonged period of being away from the office during the last 6 weeks, you should ensure that you're reinforcing these cyber security basics with your staff.
Out-of-date software, apps, and operating systems contain weaknesses. This makes it easier to hack, especially if your employees aren't keeping them updated. Start the year off right and keep them updated!

We all have passwords and accounts that need a password refresh. Don't forget to revisit any old passwords and change those which are most at risk from attacks. Whilst you're updating passwords, remember to ensure two-factor authentication is enabled for an extra layer of security.

There are few things more important than sharing work documents remotely with colleagues whilst working on a campaign or project. This might keep us all more efficient when working collaborative but make sure you have secure backups of all your data and documents in the cloud.
We've put together a handy 'Back to the Office' guide with options for support from the Cyber Resilience Centre team. Download your copy today!