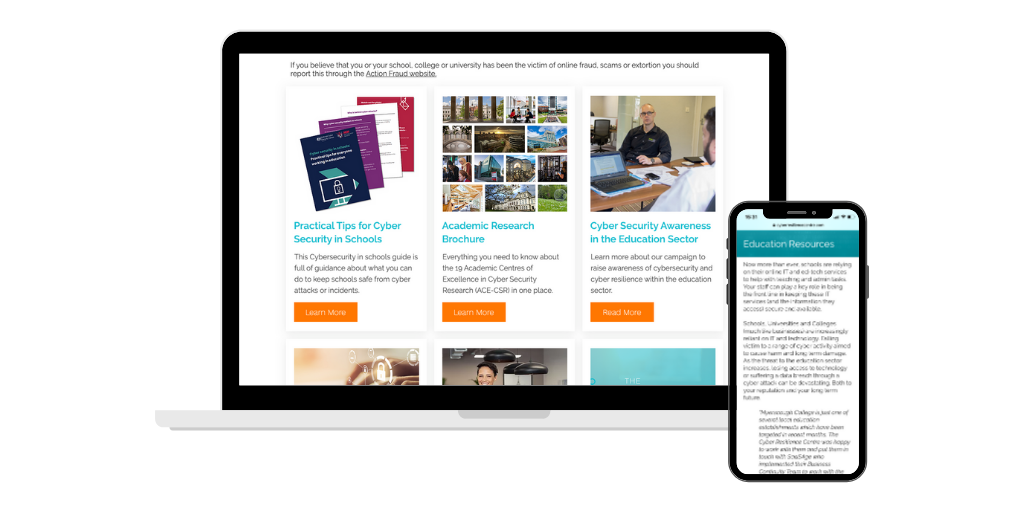 To aid education providers based in Greater Manchester and the North West, the CRC have launched a dedicated area of cyber resources, guidance and useful links to help education providers become more cyber resilient.
The CRC can help further your knowledge and strengthen your team's resilience against cyberattacks. They work closely alongside you to ensure they fully understand your needs and can tailor their membership or services to not only fit in with the demands of a busy daily schedule but also fit within your budget.
54% of further/higher education institutions have identified breaches or attacks at least once a week!
Many schools and colleges wrongly assume that they do not need cybersecurity help because they outsource their IT support. When in reality, the Cyber Resilience Centre can work alongside your managed IT provider to ensure your staff are aware of the latest threats and receive the necessary security awareness training.
A survey by the Department for Digital, Culture, Media and Sport (DCMS) in 2020 found that 80% of further/higher education institutions identified that they had breaches or attacks in the last 12 months.
In the same DCMS report, a further 79% of further/higher education institutions have seen hackers impersonating their organisation in emails or online.
Your staff should be aware of the latest phishing emails and text scams and the warning signs if they're contacted by scammers attempting to impersonate your organisation to gain access to your network or extract sensitive information that could put your staff, pupils or suppliers at further risk. Business Premium Membership allows you to train 8 members of staff through our Security Awareness Training - sessions are suitable for all staff members, whether they have some understanding of online security or none at all.
Your data must be backed up regularly and any vulnerabilities in your network need to be found and secured. Their next webinar in April is entitled 'Don't be a fool with your Cyber Security' register and save your spot today.
This guidance for education providers is part of a collection of guidance that has been reviewed and refreshed to offer up-to-date tips on implementing key security controls.
For further information regarding the support which the Cyber Resilience Centre for Greater Manchester can offer you, sign up for free Core Membership.