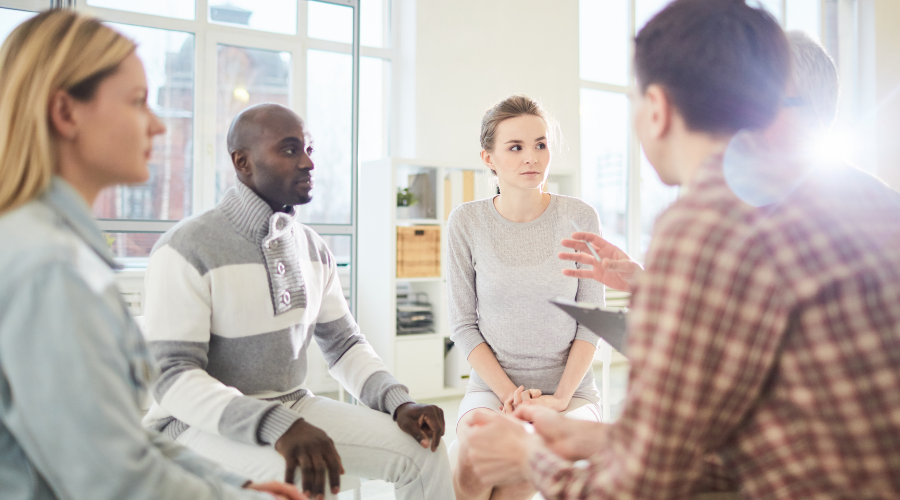 At the Cyber Resilience Centre, we deliver security awareness training to help keep our businesses community safe. Security Awareness Training includes a continuously evolving set of topics. Here, we've compiled answers to some of the most common questions we get about Security Awareness Training from businesses.
What is security awareness training?
Security awareness training provides simple and effective knowledge for people to understand their working environment and provides the confidence to employees so they have the confidence to challenge when something doesn't look right.
Security awareness training is focused on those with little or no cyber security or technical knowledge and is delivered in small, succinct modules using real-world examples.
Security awareness training is tailored to each individual audience to provide the right level of skills and context for your business. At the Cyber Resilience Centre, we use cyber security trainers who are highly knowledgeable, personable and friendly and pride themselves on providing the right environment for your people to feel comfortable and to ask questions.
Language within the cybersecurity sector can often appear confusing and inaccessible. Here are some explanations of the more common terms and Frequently Asked Questions.
Why is it important to support my staff with security awareness training?
Security awareness training is critical because cybercrime can affect any size and kind of business – think when, not if. Threats are continually changing, your employees are the biggest target in your business. Hackers know staff can be soft targets and with the right methods be exploited to hand over data and money.
Staff are your front line of defence. The majority of attacks rely on some form of human error. For example, a simple Phishing attack can open the door to many other attacks such as ransomware, invoice hijacking etc. It's vital that all staff members are aware of how attackers operate and are on high alert when noticing suspicious activity.
The 2021 Cyber Security Breaches Report found that just 34% of companies manage cyber security risks through cyber risk assessments, and only 32% of businesses are monitoring staff activities.
The average annual cost for businesses is £8,460, which includes lost data or assets after breaches, showing the continued need for security awareness training.
The key to security awareness training is to equip all your employees with a level of awareness to combat these threats. Employees need to be taught what clues to look for that indicate threats, and how to respond when they see them.