By The North West Cyber Resilience Centre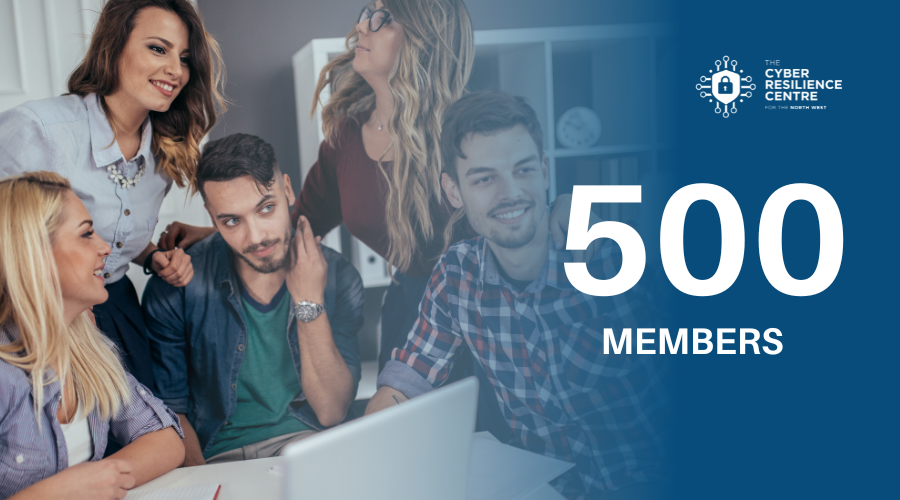 Established in 2019, The North West Cyber Resilience Centre (NWCRC) offers a range of membership options for businesses in Greater Manchester. This month we're delighted to announce we've welcomed our 500th member to the Cyber Resilience Centre this month!
The number of small businesses has increased by 27%
The latest government statistics from Business population estimates in 2021 show the number of small businesses has increased by 27% and medium-sized businesses growing by 33% since 2000. With the North West having the fourth-largest number of private sector businesses behind London, the South East and the East of England.
All businesses regardless of sector or size are continuing to find new ways to deliver services and connect with their customers. Small businesses are driving the adoption of developing technologies and finding new ways to utilise social media channels to connect with their customers.
Small businesses have the ability to be nimble and adapt to developing technologies, but it's important they are also aware of the risks and threats that cyber criminals pose to their business.
This is where we as part of the Cyber Resilience Centre network we've become a crucial resource for guidance and free support to SMEs. Established in partnership between the police, private sector and academia, we're here to help North West micro, small and medium-sized organisations protect themselves against cybercrime.
In the last 12 months, four in ten businesses (39%) and a quarter of charities (30%) have reported cyber security breaches or attacks, with 31% of businesses being attacked at least once a week. There has never been a better time to improve your cyber resilience and ensure your staff are aware of the latest social engineering techniques.
Those currently signed up as members of the NWCRC are from a wide range of industries including, Accounting, Retail and eCommerce, Manufacturing and Engineering, Financial and Legal, Charity/Not for Profit, Education and Academia. Not to mention the growing trend of businesses that have adopted a hybrid workforce with staff who work remotely.
New Head of Cyber & Innovation at North West Cyber Resilience Centre, Dan Giannasi said:
"It's an exciting milestone to reach in supporting 500 members across the North West and 150 businesses in Greater Manchester with our Funded Business Resilience Program. At the centre, we have seen an increase in the number of businesses that are being attacked not only by cyber criminals but also by former employees. The threat of social engineering remains very real and can see your staff unwillingly targeted in an attempt to bring your business to a standstill as well as cause you significant financial repercussions and reputational damage."
You can become a member today here, we offer a range of membership packages which include access to guidance, tools and affordable services to help better protect your business against the threat of cybercrime.