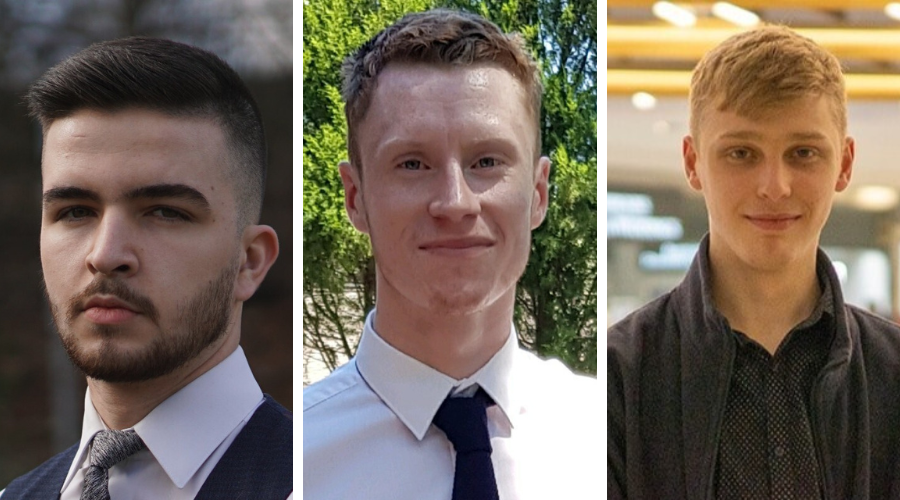 In 2022 we welcomed our third cohort of students, with our 2021 cohort of students receiving over 1521 hours of real-world experience. To further enhance the knowledge of our students we started to work alongside Steven Cockcroft at Cyber Security Professionals to introduce a unique cyber security qualifications path for a select number of our students. These certifications help to bring our students to industry standards and demonstrate our commitment to delivering our security services to industry standards.
In 2022 we also expanded our reach to include Universities across the North West, which includes Liverpool, Chester and Lancashire. The adoption of remote working as a hybrid workforce has made this transition possible and we already have students from UCLAN now working with the centre.
An independent survey on the social value that the North West Cyber Resilience Centre has brought to students is a £6 per £1 investment.
Why do Junior Ethical Hackers join the Cyber Resilience Centre?
CV references from seconded police officers and Senior Cyber Security Consultants

Taking part in the North West Student Chapter which brings together industry experts, potential recruitment opportunities and networking opportunities with 100s of other students

MJ offers 1-2-1 support with each Ethical Hacker to help each student apply for jobs and prepare for life after university

Full-time summer placement opportunity to work in the centre
All our Junior Ethical Hackers are overseen by our Senior Cyber Security Consultant, MJ who has spoken to our most recent graduates about their journey over the last 1-2 years with the centre.
Read the stories of students who graduated in 2022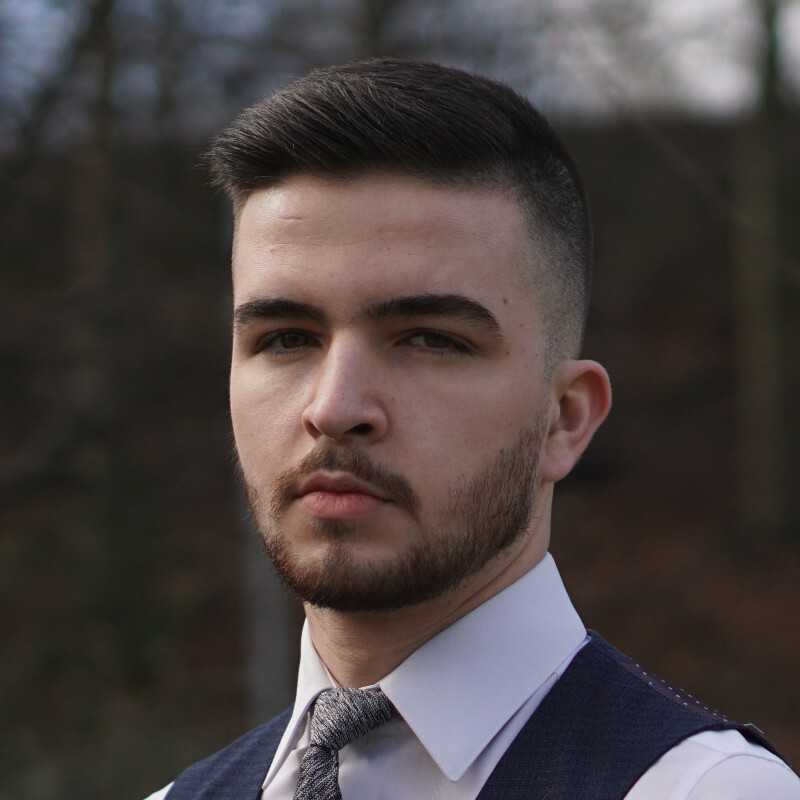 Maks GotkowiczMaks Gotkowicz was first employed in 2020, he completed his BSc in Computer Science with the University of Manchester. For the past two years, he has been involved in several projects including penetration tests, security awareness training and web application assessments.
Maks has also obtained several certifications(fully-funded) which include; NIST NCSP, CISMP, and ISO 27001 lead implementor/auditor during his time at NWCRC. Maks has just secured his new role as an Azure Security Engineer at Lloyds Banking Group.
"Over the two years at the CRC, I have been able to work directly with SMEs in strengthening cyber resilience in Greater Manchester through various activities such as OSINT Investigations and Security Awareness Training.
Providing consultancy services for the CRC has allowed me to build the skills and confidence in being able to present technical concepts to a business-oriented audience, and to work collaboratively in a team to overcome challenging tasks in various projects. Thanks to the brilliant mentoring provided to students, this role has proven to be an excellent step into the cybersecurity industry, and I am extremely grateful for this fantastic opportunity."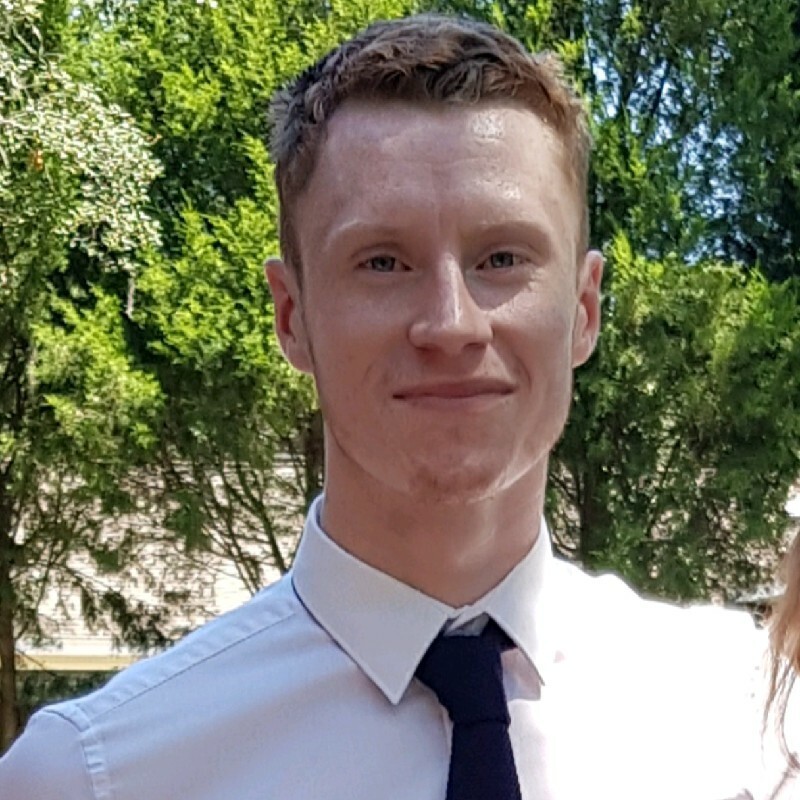 Robert WoolvinRobert Woolvin first joined CRC in the summer of 2021 during his second year of studying computer science with cyber security at the University of Salford. One of the main services that Robert delivered was our cyber awareness training which was delivered in partnership with HOST Salford. During this program, the NWCRC delivered cyber awareness training for 200 local businesses in Salford.
Rob and fellow Junior Ethical Hacker Shaza Alhaddad worked together in developing and delivering several security awareness sessions for each business. Rob has just secured a new role with the NCC Group as a Junior Security Consultant.
"During my time at the Cyber Resilience Centre, I gained vital knowledge and experience in the Cyber Security sector. This came in the form of web application tests and educating small businesses on the importance of Cyber Security Awareness. This was both a fulfilling and confidence-boosting time and has helped to propel me into a role that I was eager to pursue."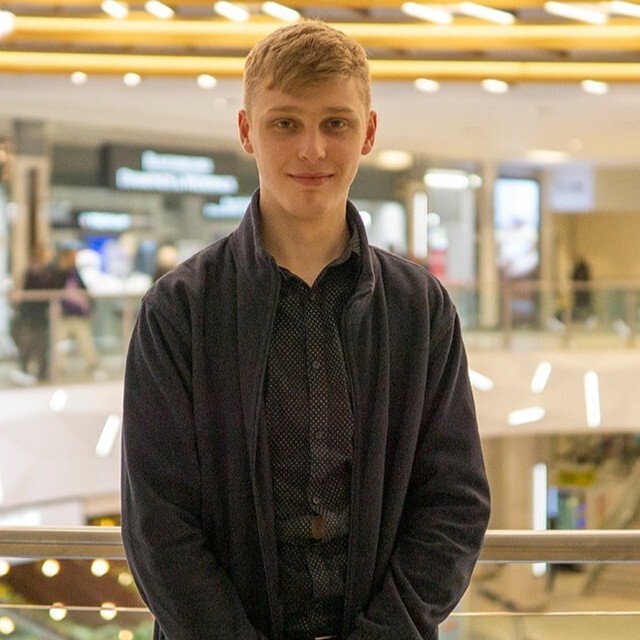 Ethan DennisonEthan Dennison joined NWCRC in the summer of 2021 in his first year at Manchester Metropolitan University studying Computer Science with Cyber Forensics. Ethan was involved in various projects from delivering training to representing us at the Digital City Festival.
During his time Ethan went through extensive certification training provided by NWCRC in partnership with Cyber Security Professionals. Ethan has now secured an industrial placement opportunity as Cyber Crime Intern with the Yorkshire and Humber Regional Cyber Crime Unit.
"The CRC gave me the wonderful opportunity to work with businesses all across Manchester, allowing me to expand my knowledge in security awareness training, and through the cyber security professionals program with Steven Cockcroft, preparing me thoroughly for placement and the industry.
The CRC helped me grow in my confidence and professionalism. Ultimately, working with the CRC has been a great joy, and I will always be thankful for the role they have played in my career progression."
On top of paid training and work experience that we provide to local students, we are here to bond with them and shape their careers. In our student chapter events, we hosted industry experts bringing their invaluable experience and recruitment opportunities to our local students.
Last year we recruited one of our current students as a full-time intern which helped us with a major project and we're looking forward to launching our first full-time industrial placement. The team are motivated to go the extra mile to make sure that we provide the next generation of talent to the local economy. We review CVs, provide references and link them with experts where required.
"We are proud of our proven record of developing local talents and looking forward to welcoming more students from across the North West in the autumn of 2022 and beyond."
- Senior Cyber Security Consultant MJ
You can learn more about our student development program here.