Manchester-based digital agency Dark Horse has appointed Ionie Ince as its new Head of SEO to grow the agency's service offering, and Jennifer Szczepaniak Sloane as Head of Marketing to drive its marketing strategy.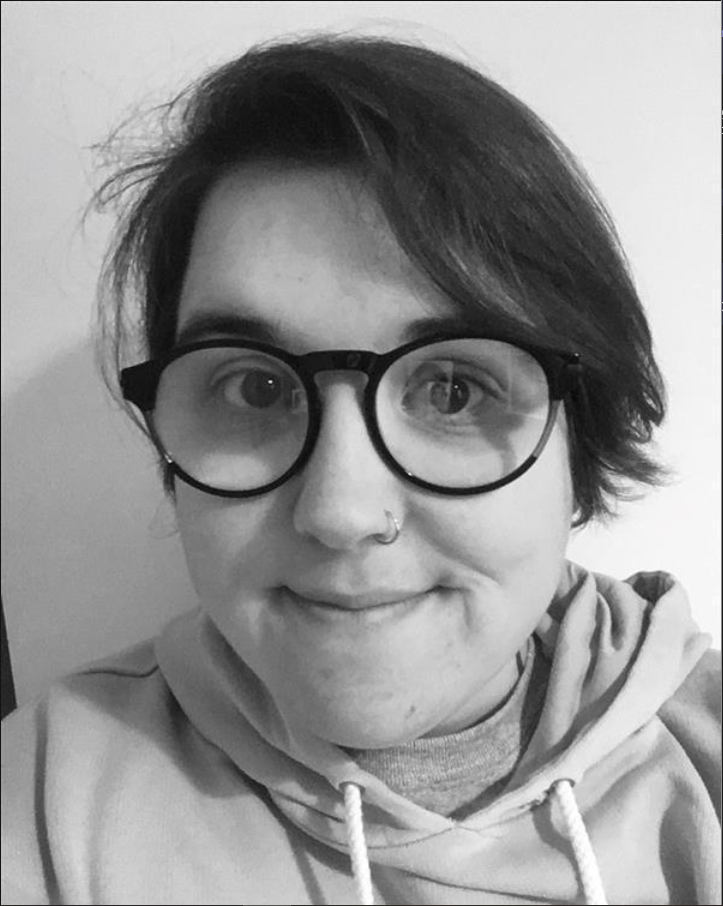 Ionie Ince, Head of SEO at Dark Horse
Ince will oversee the growth of the agency's SEO clients which include Buffalo 7, Hollands Country Clothing, I Want Wallpaper, and The Hub Events. Ince will take the reins to oversee all aspects of Tech, Content and Organic SEO strategy, as well as the Digital PR team - to ensure online domination.
Ince was previously the Head of SEO at We Influence, and joins the Dark Horse team with more than 5 years of expertise in tech and local SEO. Her specialities also include content strategy and commercial SEO.
Ince comments: 'The most exciting thing about Dark Horse is the commitment to clear and honest results while refusing to settle for average.
So often agencies hide lacklustre performance behind a fog of jargon and vanity metrics. I wanted to focus on commercial SEO - actually improving a client's bottom line - and to not be held back by outdated processes. No more excuses, no more 'but this is the way we've always done it'. I'm geared up to grow the team, build on our expertise, and win big for our clients.'
The agency has also appointed Jennifer Szczepaniak Sloane as their new Head of Marketing. With almost 10 years of experience, she joins the team after previously working for Novanta, a leading technology company, and will be instrumental in leading the agency's marketing efforts.
Jennifer Szczepaniak Sloane, New Head of Marketing On her appointment she said: 'Dark Horse offers a fresh stance compared to other digital agencies out there, challenging the norms of the industry and raising the bar of digital expectations. I was drawn to Dark Horse because of its ambitious mindset, as well as the opportunity to make a positive impact on a growing company. I'm looking forward to building the client base and educating our market on what they should expect from digital agencies. No more mediocrity!'
These appointments come as part of a swath of new appointments for Dark Horse which has experienced exceptional growth in 2021. The SEO team has recently expanded to welcome Dave McCreery, Niamh Madden (Content Executives) and Olivia-Kade Mason (SEO Executive). Dark Horse is actively in the process of hiring additional roles within SEO, Digital PR and PPC, and is expecting to expand its service-offering in the near-future.
The Dark Horse agency was founded in January 2020 and its first year has shown significant growth as more brands are turning to experts for their digital strategies. In the second half of its first year, the agency increased turnover by 50% and is looking to hit a turnover of £1.5 million by December 2021.
John Keating, Managing Director of Dark Horse welcomes the new appointments, stating:
'When it comes to the Dark Horse stable, we want to create the best SEO and PPC agency teams in the country, and give them everything they need to help our clients win big. Our latest additions add some fresh talent to an already brilliant team, and raises the bar on what we can offer.
We're not here to make digital sexy or collect likes and comments. We're here to make clients money, to give them what they need rather than pursue the wishy-washy stuff that you see on socials. We're looking to build a team of talented marketers who want to leave the babble and mediocre practise behind and turn their energy towards pursuing real, tangible results for clients.'
The agency's current open roles can be found on their website.
About Dark Horse
Dark Horse is a Manchester-based digital agency, we help companies compete and win online against others with bigger, deeper pockets. We relish a fight, and outthink and terrify your competition. We know PPC, SEO and Paid Social inside out. Most of the digital industry haven't heard of us yet, but they will, we're not like other agencies. We don't hide behind classic agency bullsh**t. We do things differently.
Dark Horse was built out of necessity. After using PPC and SEO agencies ourselves and seeing a lack of process, poor skills and ultimately, dwindling bottom lines. We were fed up with flashy, automated reports with no insight. We were tired of our accounts being passed to juniors when a bigger client came along. Dark Horse was created to right the wrongs of digital marketing with first-hand experience of what customers should expect.
Dark Horse is not for everyone. We're certainly not for your competition but we could be for you. Death to mediocrity.
The Dark Horse team has worked with industry leading clients including Jura Watches, MaxiMuscle, Perfume Click, Viking Tapes, I Want Wallpaper, Holland's Country Clothing, and Buffalo 7.