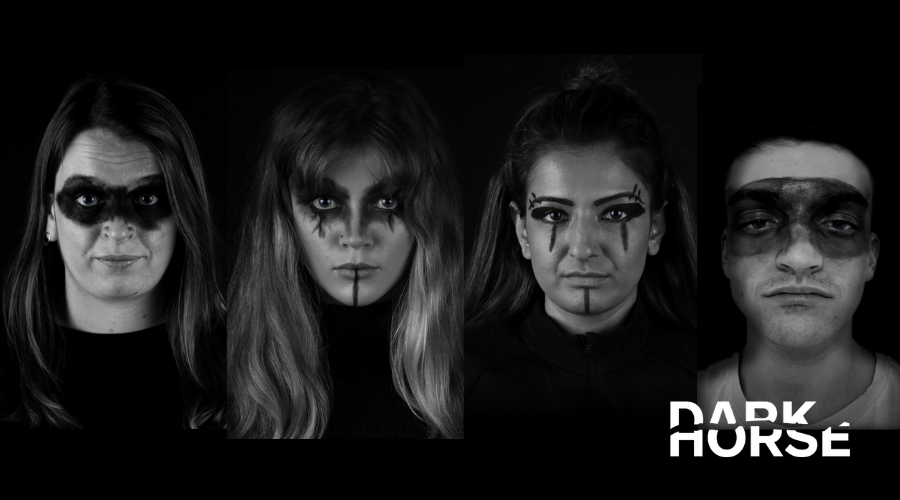 Dark Horse has been on a huge hiring run, with not one, not two but four recent hires joining the Dark Horse tribe. Welcome to the Thunderdome, Jack Avison (PPC Executive), Kate Glynn (Content Executive), Nina Raja (Paid Social Executive) and Beth Martin (Paid Social Executive).
With new hires across all departments, Dark Horse can continue its drive, determination and growth that it is on track to achieve in 2022.
Jennifer Szczepaniak Sloane, Head of Marketing at Dark Horse said, "We love it when we get a new hire join us, let alone 4 in quick succession. It's clear, that the Dark Horse messaging is getting across. Recruits want something different from their employer, something better. More than just vanity "benefits" that every business seems to offer.
What you get from joining Dark Horse is an abundance of experience, whilst learning from the best. We work across multiple industries and train our staff up to become industry experts, gaining knowledge from their peers who have bags of experience.
Dark Horse's aim is to create the best SEO, PPC and Paid Social agency in the country and give our clients everything they need to win big. Our latest additions are already adding some fresh ideas to the team and are keen to embrace our mentality of raising the bar on what we can offer."
Dark Horse is still on the hunt. We've got a multitude of roles to continue to drive us forward. Check them out here . We aren't for everyone. We could be for you.