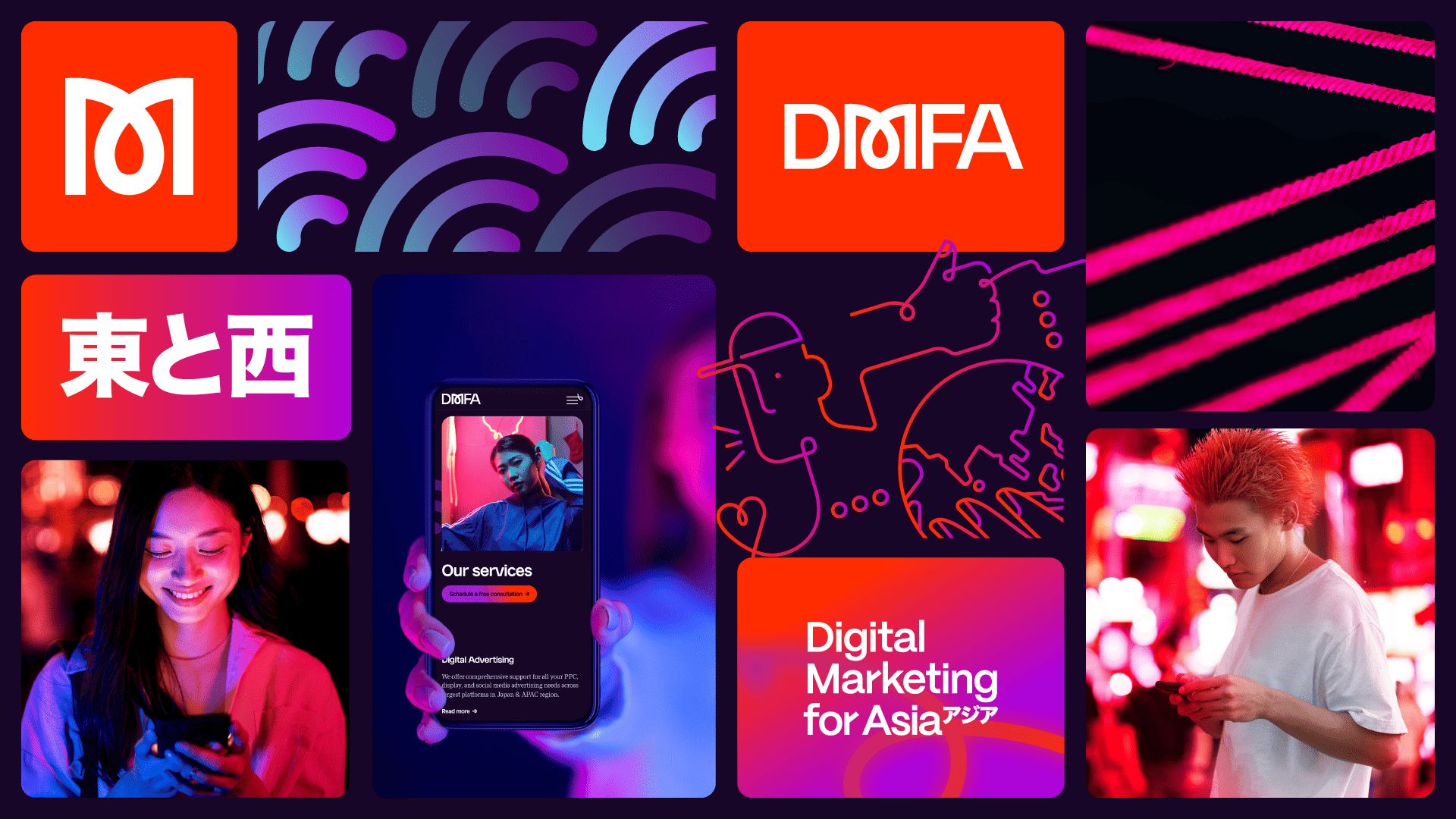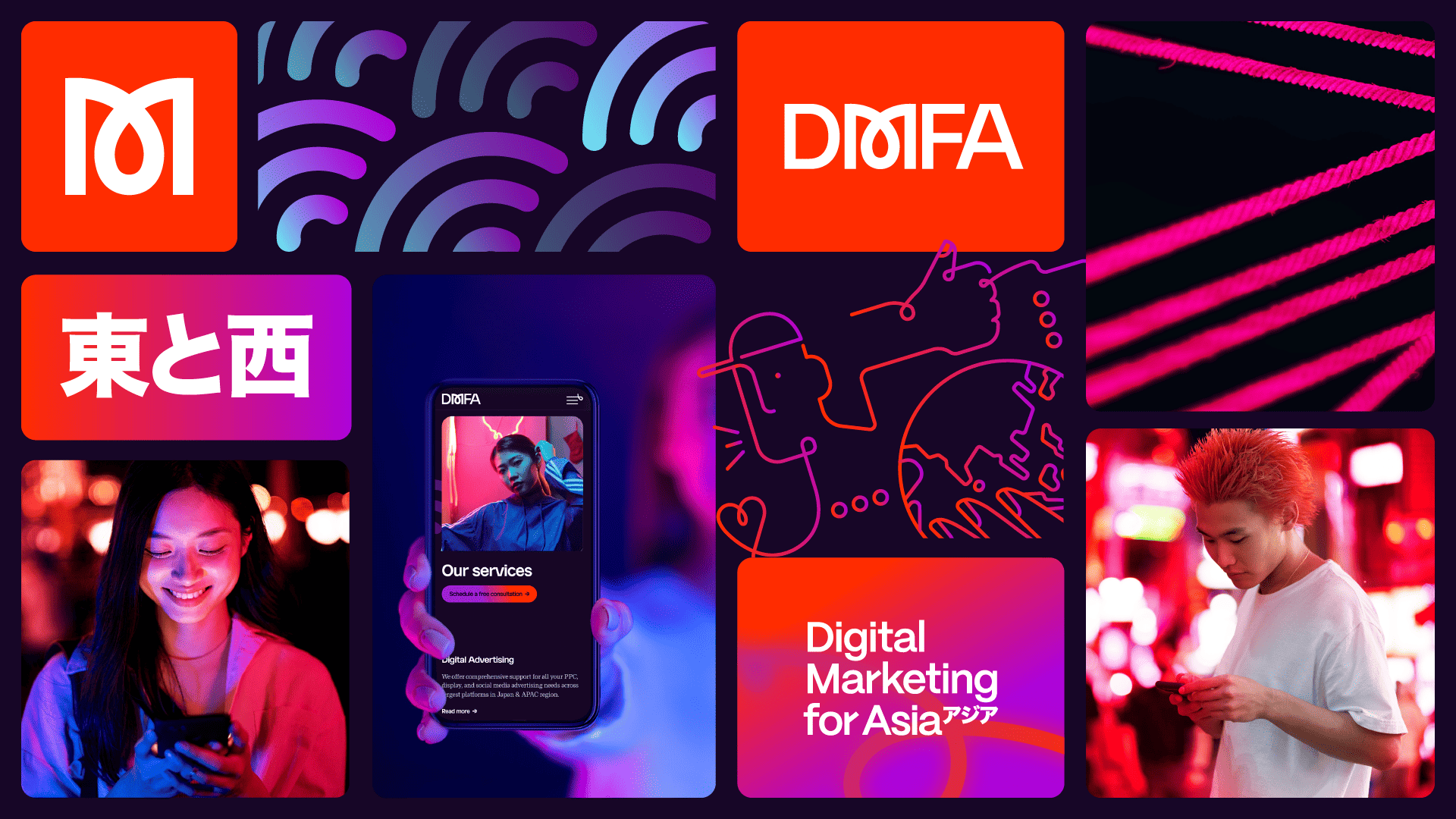 DMFA, a London-based digital marketing agency providing support to those looking to enter the Asian market, needed to better communicate their ability to connect the East and West, and approached Cheadle Hulme based creative agency Dawn to carry out the project.
Following a brand workshop, Dawn explored Asian folklore to discover Akai Ito, a traditional tale popular in Asian culture which tells the story of an invisible red thread. According to the legend, it connects us to those we are destined towards, and whilst it may tangle or stretch it will never break.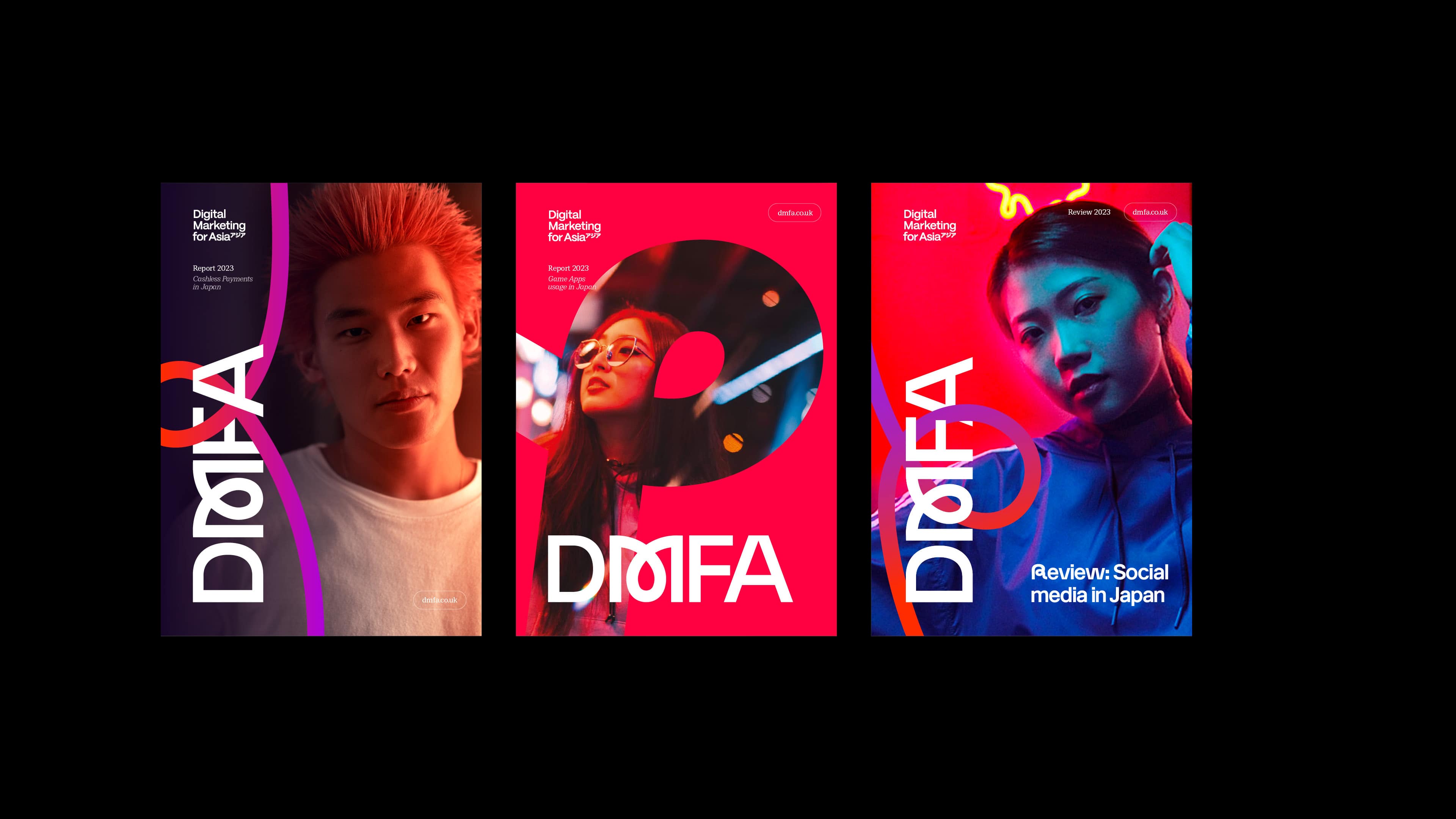 Dawn was inspired by large-scale string art installations, using UV threads to create gigantic woven structures and how this resonated with our concept. This provided them with the basis of a vibrant colour palette, underpinned by classic neon scenes of Tokyo at night.
To create the visual identity, Dawn introduced a modern twist on traditional Japanese patterns. The meanings behind these patterns relate well to the story of the brand, with Seigaiha meaning peace and good luck, and the Asanoha meaning growth and resilience.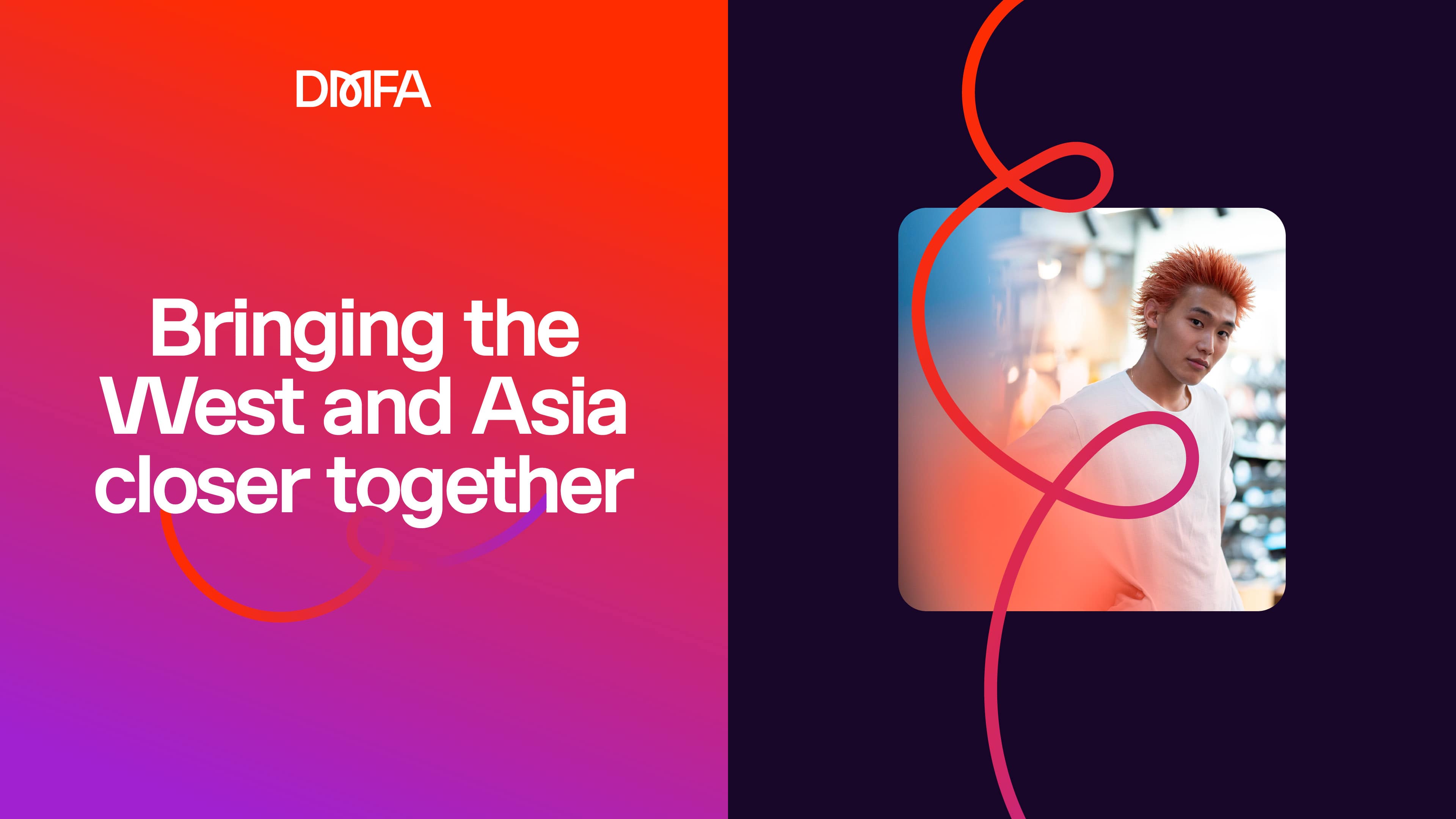 The rebrand is more than a new look, it's a way of demonstrating why DMFA exists, to connect people on both sides of the globe.
DMFA supports businesses in the West across Japan's largest online platforms such as LINE. LINE is Japan's favourite social media platform, with over 93 million monthly users.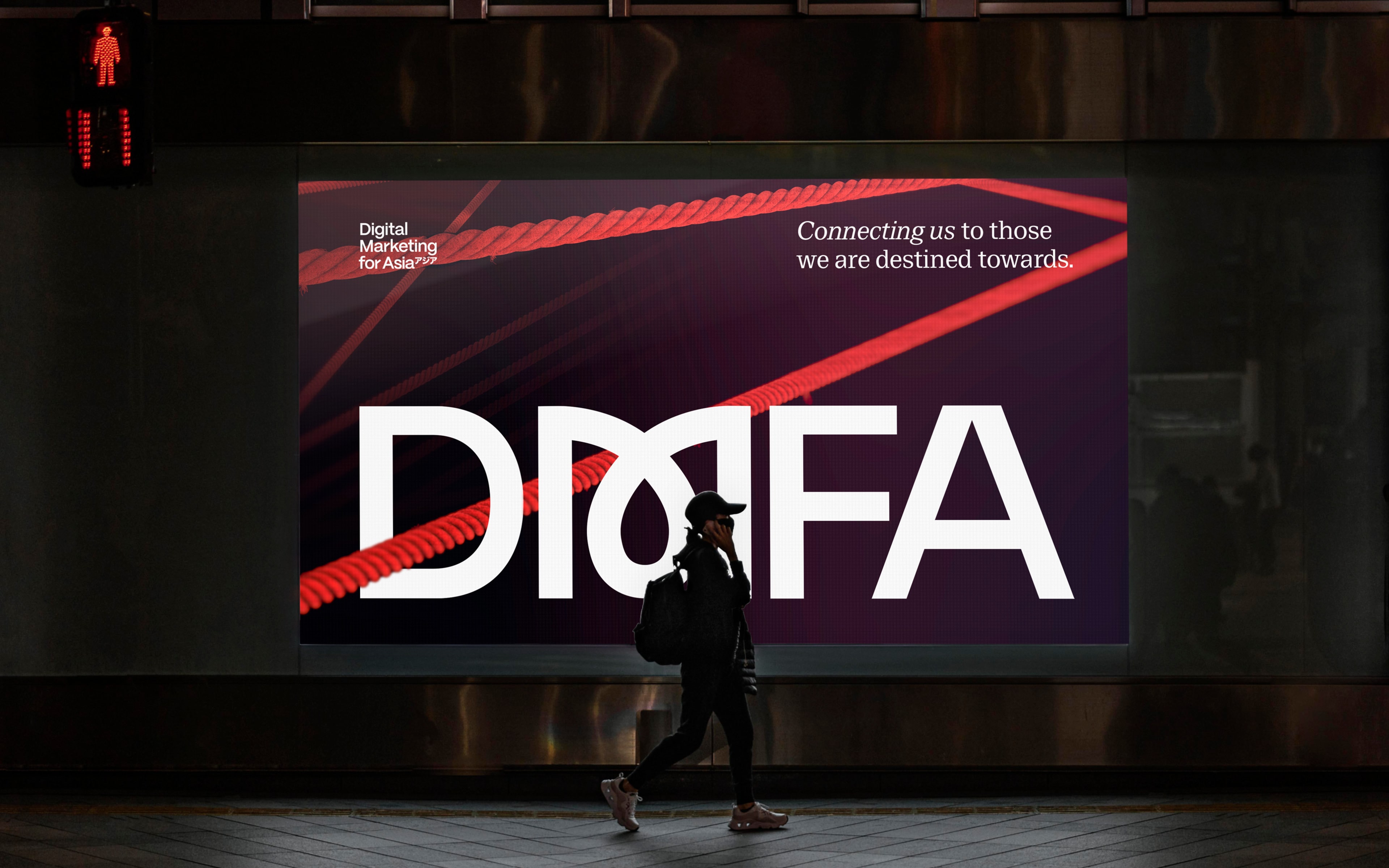 On the rebrand, Joanna Pawlowicz, Digital Marketing Manager for DMFA, said: "We partnered up with Dawn on a rebranding project and a new website, and could not be happier with the end results. The support we've received was truly exceptional – from the initial branding workshops, development phase, all the way through to the launch."
See the whole case study and visit DMFA's new website at https://www.dawncreative.co.uk/work/dmfa/.