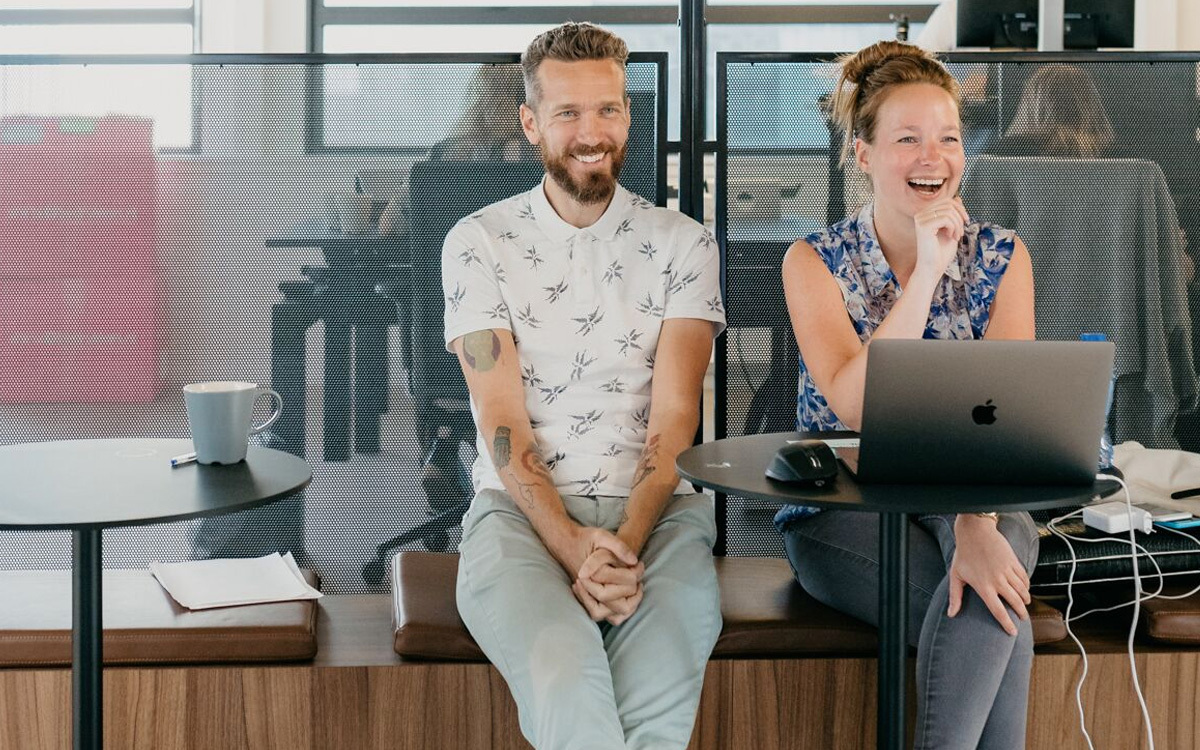 Across the creative industries, motion design is one of the most in-demand skills right now. Brands have realised that adding movement to their messages takes engagement to the next level, and are increasingly introducing motion into their digital assets, social media posts, advertisements and OOH displays. The demand for motion design is growing so fast, that demand for skills is still outstripping supply.
"Our digital lives and physical lives have merged. Brands are migrating to a truly digital realm, moving from one device to another and to one platform to the next. Static is not an option, said Liza Enebeis, Creative Director at Studio Dumbar (part of DEPT®) and pioneer of DEMO, the world's largest motion design festival.
"Flat digital designs have not only become aesthetically outdated, but they're also less effective in their application," says Chris Conner, Senior Motion Designer at DEPT®. "Movement brings stories to life, sparks emotion, creates conversation, increases engagement, and can improve the effectiveness of campaigns. All of these points are incredibly valuable to brands."
It's a great time to become a digital designer. The appetite for motion graphics is igniting new opportunities for creatives to pursue and launch a career in this specialism. Educational institutions such as the Manchester School of Art at the Manchester Metropolitan University and the University of Salford School of Arts and Media, are increasingly introducing motion into their curriculum to help train the next generation of digital artists; but it's still an evolving discipline and they're leaning on industry leaders to continuously shape the future.
Businesses have a responsibility to play in shaping the future of design by helping to tackle its two major barriers: a lack of diversity and skills shortage.
As with many other disciplines within digital, one of the biggest obstacles holding the creative industry back is a lack of diversity. The UK's design workforce is 78% male, which is a higher figure than for the wider UK workforce's 53%. Designers are also younger than average, with 64% aged under 45, compared with 57% of the whole UK workforce. And while the design economy employs a slightly higher proportion of people from Black, Asian and Minority Ethnic (BAME) groups (13% vs. 11%), only 12% of BAME designers are in senior roles.
Diversity is imperative in the design process to create more inclusive experiences for a broader audience. A range of perspectives generates more ideas and will have the deepest impact on developing quality solutions that represent the diversity of the world.
Improving Diversity, Equality and Inclusion (DE&I) in the industry will help to tackle the skills shortage, and the barriers to entry need to be reduced to create a level playing field for creative talent. Formal education shouldn't always be a prerequisite for gaining employment as a motion designer. Today's hiring managers should be most interested in a candidate's creative personality and how they're able to execute it. Talent can be discovered on social media platforms, which are a great playground for aspiring motion designers to keep up-to-date on industry trends and gain inspiration.
"The more you're able to produce and showcase, the more experience you'll be gaining. Developing a presence on Dribbble gets your work in front of potential employers while using TikTok, Instagram or Twitter tells them you're already equipped to do the job," says Adam Bee, Head of Design at DEPT®. "When you're just starting out, we don't expect you to have a professional showreel, but we do want to see your ideas and how you're playing around with concepts; social media is a great way to go about that."
Kick-starting a career in motion
DEPT® has launched a summer internship programme to help kick-start someone's career in motion design. The three-month paid position with its Manchester team is open to anyone who loves design and looking to launch a career in motion. By opening its doors to ambitious people that may not have any previous industry experience or qualifications, but are eager to learn, Dept is making the field more accessible.
A basic understanding of industry software will be an advantage to hit the ground running and get the most of the agency placement, but it's not a deal-breaker. DEPT®'s team of designers are ready to teach all the tricks of the trade. Their vision is to develop the design specialism locally, through practical hands-on experience, while supporting the intern in developing the competency to continue to explore this path professionally.
How to apply
If you're interested in this opportunity at DEPT®, visit the job listing on its website for more details. To apply, simply send them a message explaining why this internship would be important to you. Please share any examples of your work that you're proud of. Contact DEPT®'s In-House Recruiter Sarah Wilkinson at sarah.wilkinson@deptagency.com

To find out more about DEPT®'s design team and get some advice to help you succeed, watch Adam's masterclass on Carving a Career in Design presented at the Digital City Festival.