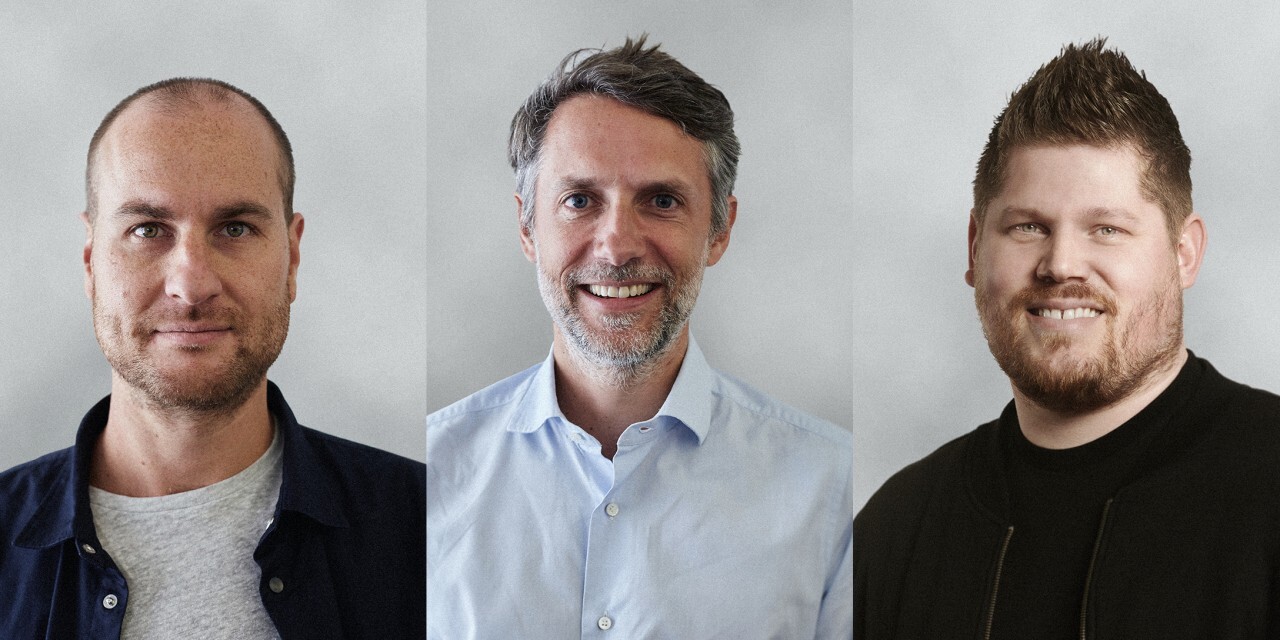 International digital agency Dept continues its global expansion with two M&A announcements within one month. Byte, the 150- person strong marketing technology agency headquartered in London with offices in New York and Berlin joined Dept on 18 February. And today, Devetry also joins Dept. Its strong tech presence in Denver and Portland will support the agency's continued expansion into the US.
Byte, the marketing technology (martech) agency of choice for fast-growing digital platform brands, has joined the international digital agency Dept.
As a Sunday Times Tech Track 100 company, Byte's position as a trailblazing martech agency specialising in ad campaigns, AR, automation and chatbots has attracted long term clients that include Spotify, ASOS and Just Eat Takeaway. In 2020, Byte grew its global revenue by 20%, adding a number of high-growth clients to its roster, including TikTok, Twitch and Zoopla.
Dimi Albers, CEO at Dept, said, "Alex, Jamie and the team have established a high reputation for innovative advertising campaigns, pioneering AR effects and advanced chatbots. Their ability to grow fast while operating at the intersection of creativity, technology and data makes this a perfect mix, and we can't wait to start working together on some of the best brands in the world."
Byte's Founding Partner, Alex Miller, said: "We've become part of Dept to accelerate global growth and supercharge our tech offer with access to over 500 engineers across the world. We're excited to help Dept achieve its vision of becoming the leading digital agency in the world."
Byte's Founding Partner, Jamie Kenny, added: "Byte will retain the innovative and entrepreneurial spirit that our clients love, while Dept's mantra of being 'big enough to cope and small enough to care' really resonates with our approach."
The addition of Byte expands Dept's UK presence which is already well established in the North. Together, both agencies will strengthen end-to-end digital services for clients in the UK and across the globe.
Now part of Dept, Byte's branding and management team will continue as before. Byte's Founding Partners – Alex Miller and Jamie Kenny – will work closely with Dept's Board of Directors. International technology investment firm GP Bullhound acted as an exclusive financial advisor to Byte for this transaction.
Meanwhile, Devetry, a software consultancy that provides technology solutions ranging from organisational strategy to custom software development is now part of Dept.
Founded in 2015, Devetry is Denver's largest independent software engineering organisation, with expertise across renewable energy, education, cybersecurity and SaaS products. They help clients like Arizona State University, NREL and Intel with strategy, product management, UX/UI design, firmware development, technology and innovations that span mobile apps to enterprise technologies.
"Our mission is to simplify the complex world of software and deliver the best results for our clients," said Brett Truka, CEO and Co-founder at Devetry. "Joining Dept enables us to immediately expand our global footprint and our service offerings in data, digital marketing and commerce to provide more value to our clients across a diverse range of technologies. We both share a strong commitment to our clients and our people, so we couldn't be more excited about the years ahead with Dept."
As part of Dept, Devetry will continue to operate under the leadership of Co-Founder and CEO, Brett Truuka, and Co-Founder and CTO, Allan Wintersieck.
Devetry has been one of Denver's fastest growing privately-owned businesses, experiencing over 100% revenue growth each year. Devetry and Boston-based Rocket Insights, which joined Dept in 2019, form the backbone for Dept's fast-growing digital product and technology services in the US. The two Dept agencies are already collaborating to help clients build and accelerate their digital businesses.
Backed by investment firm The Carlyle Group, Dept is one of the fastest growing digital agencies in the world, driven by organic growth and acquisitions. In 2020, San Diego-based digital agency BASIC® joined Dept along with renowned Danish strategic design agency Sorthvid, and premiere Swiss agency Hinderling Volkart.