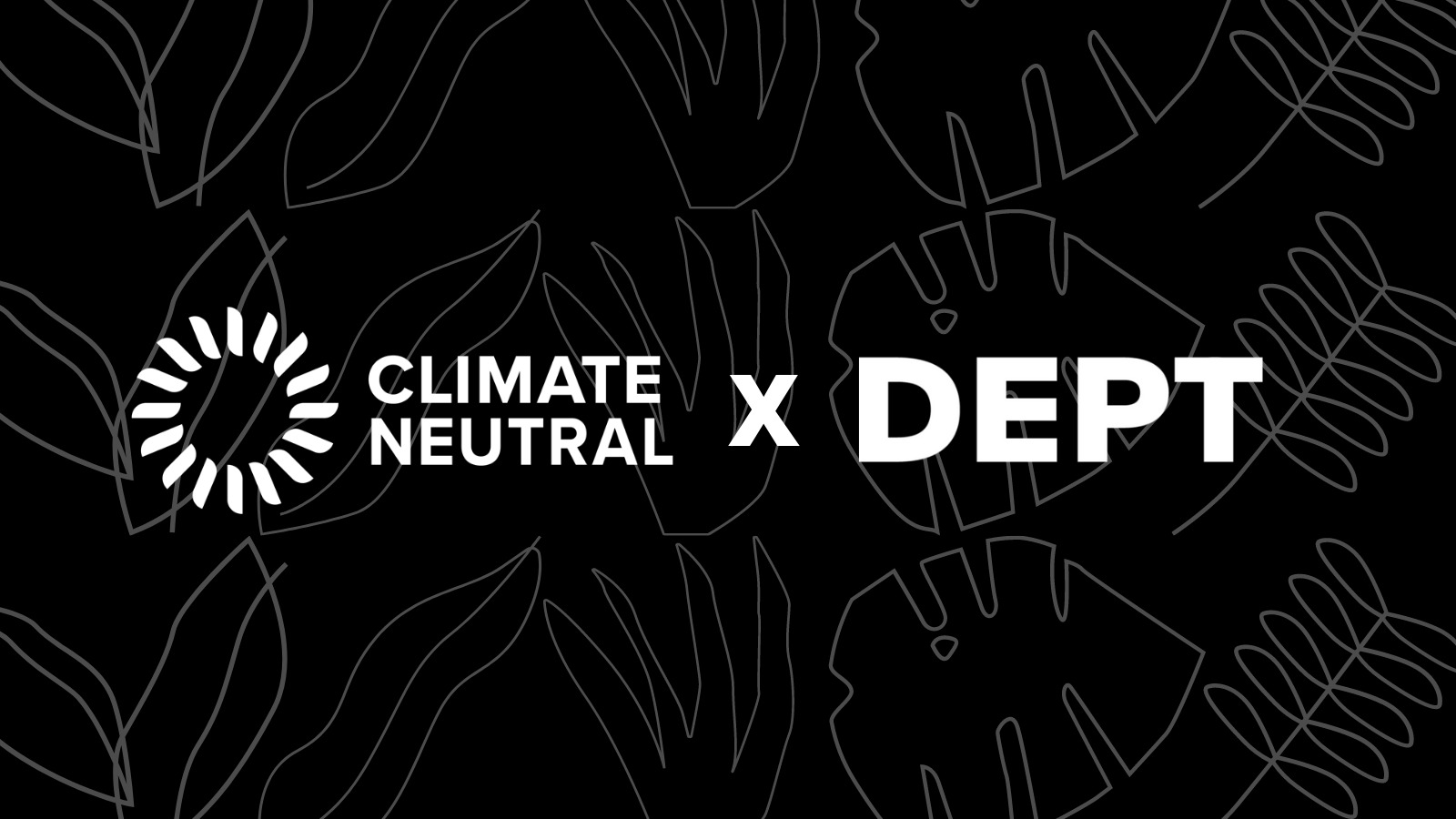 Dept, one of the world's fastest growing digital agencies, is proud to announce that it has now become climate neutral certified. Dept became certified after working with the Climate Neutral organisation to measure and offset its 2020 carbon footprint, while proving its long-term commitment to implementing emissions reduction plans.
"Dept and our other Climate Neutral certified brands are leading the global shift to a net-zero economy by doing what all companies should be doing immediately: measuring, offsetting and reducing their carbon emissions," says Climate Neutral CEO, Austin Whitman. "Our label helps consumers identify these brands. It's a recognisable and trusted symbol that turns everyday purchases into meaningfully positive climate action."
Dept's CEO, Dimi Albers, added: "Becoming climate neutral certified holds us to account for our emissions and is the bare minimum of what Dept – and all agencies across the board – should be doing. It's a signal of intent to our 1,750-strong team of Depsters and wider community that we are not only digital innovators, but also people who genuinely want to make a positive impact on the world. We are incredibly proud to be part of a carbon neutral company, and I hope we'll inspire other companies to follow suit."
Dept's carbon footprint is being offset in partnership with Terra Neutra by providing poverty-stricken families in Kenya with clean energy cookstoves. The initiative is part of the Hifadhi Livelihoods project, which protects 18,000 hectares of Kenyan forest each year by preventing rural households from using wood to fuel their homes.
In addition to offsetting, Dept is reducing its emissions by rebooting its travel policy while hosting the agency's IT load and client platforms in partnership with carbon neutral hosting service, Microsoft Azure.
The certification also demonstrates a commitment to sustainability that can be seen in Dept's work with environmentally-conscious clients, including Indigo Ag (where Dept developed apps and a new marketplace to drive agriculture innovations that aim to feed the world more efficiently), and Justdiggit (where Dept built a direct donations platform to help train African farmer communities in areas of drought).
Dept's certification coincides with the release of the agency's first impact report and marks the opening chapter in the agency's ongoing impact mission and quest to gain B Corp certification by the end of 2021.