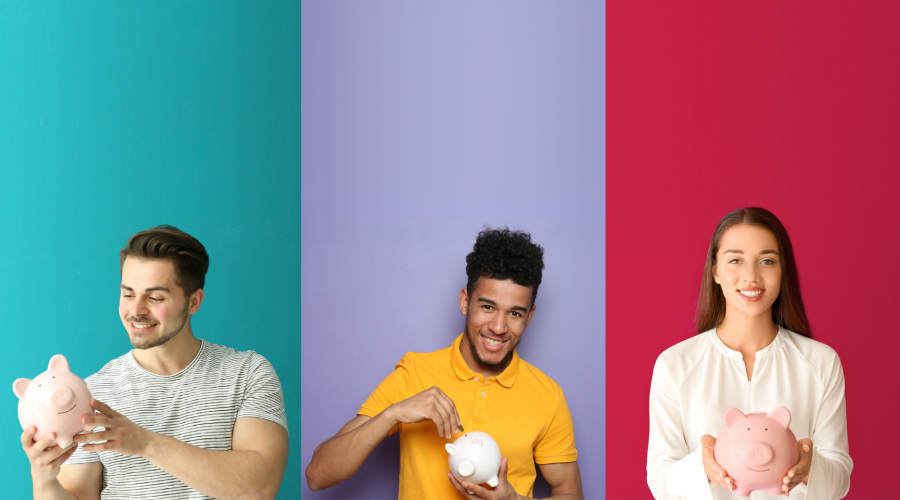 Looking for ways to save your budget is important whether you're a startup or a very established enterprise business. Why? Simply put, nobody wants to be spending unnecessary money on any service or software that could be better invested elsewhere.
To lower the costs of your graphic design support however, does it mean you will need to sacrifice the quality of design your brand has access to? No, and here's why…
Working with freelancers
The first option businesses might consider when looking to keep costs of graphic design lower is to work with a freelance graphic designer. When you spend the time to really search for the perfect fit for your brand, this is a good option for those with lower graphic design demand as well as for those who won't necessarily need to be in touch every day with a designer.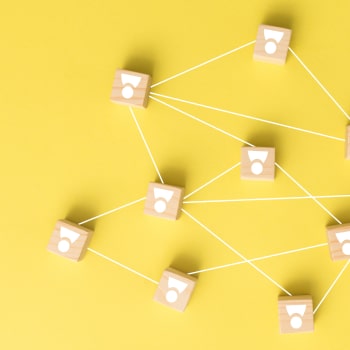 For those whose businesses have grown however, you might find yourself struggling to get the capacity of design work you're looking for and be finding it a challenge to manage creative communications between a network of freelancers. Since most freelancers operate on a higher daily rate, it can also stop being a cost-effective option pretty fast as your design demand grows.
So, in this case, what can you do?
Should you hire in-house?
Understandably, if you're struggling with communication between a network of freelancers, your first thought is probably to consider the cost of hiring in-house. Again, this can be a great option for lots of businesses however it is something that comes with a whole host of additional fees worth looking into. For example, every graphic designer you have in-house will need equipment, software, licences and space to work. It's also worth considering whether just one designer will be able to give you the level of support you need consistently.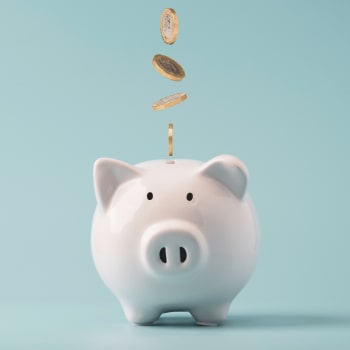 Lower the cost of graphic design with subscription-based designers
‍
Working with subscription-based designers on a Design Cloud plan is a relatively new way of outsourcing and managing graphic design support that provides a solution for so many of the issues associated with traditional ways of accessing graphic design. Let's consider some here…
Working with a professional graphic designer every day
With traditional outsourcing methods, you often have the challenge of working around the schedule of your designer or not always being able to work with the same designer within an agency. To provide a solution to that each of our graphic design subscription plans give you access to work with a professional designer we've hired in-house every business day. Because we assign a designer to your account, your designer won't change and you can rely on a consistent style of design that won't change. On the very rare occasion your designer is off or sick, we will always provide you with a close match that has been prepped and is ready to take over that day's requests.
Is the designer going to be the right fit?
This question is especially important when looking to hire in-house. Before committing to a designer, it's really important to know that the designer will be able to reliably create graphics that fit the brief for your brand. If this isn't prioritised, valuable time and money is wasted.
To provide a solution to this challenge, we've gone to great lengths to hire really talented designers from across the UK. Because we're a team of experienced graphic designers, we really know what to look for in a great designer that we know can achieve brilliant results for our clients.
We only ever hire in-house, so you know you'll always be working with designers that have undergone a thorough interview and have commercial experience. All of our graphic designers are also based in the UK, mainly around Manchester, so that you'll never have to worry about communicating across time zones.
Lowering the cost of graphic design
One of the main concerns with traditional outsourcing methods as well as hiring in-house are the costs, so how do Design Cloud subscription plans stand up to the test in this area?
Our plans start from just £549 per month, and they operate on a fixed monthly fee so that you can have peace of mind in knowing how much your outgoings will truly be for all the design support you need. We are currently saving UK businesses over £20,000 compared to hiring in-house, whilst also helping to transform design workflows so that internal teams can get the design support they need easier than ever before. Now you won't need to worry about any of the costs that are incurred through the recruitment process or higher hourly rates, and you'll still get the benefits of working with an experienced graphic designer.
If you need more support, just let us know and we can add additional designers to your plan for an extra fixed fee. You can build a whole team of designers when you need it, for example if you have a few months working on a large project, and then scale back down if the demand reduces. It's a truly flexible solution that works around the graphic design support your business actually needs, and keeps costs low at the same time.
You can learn more about how Design Cloud subscription plans work here.
‍