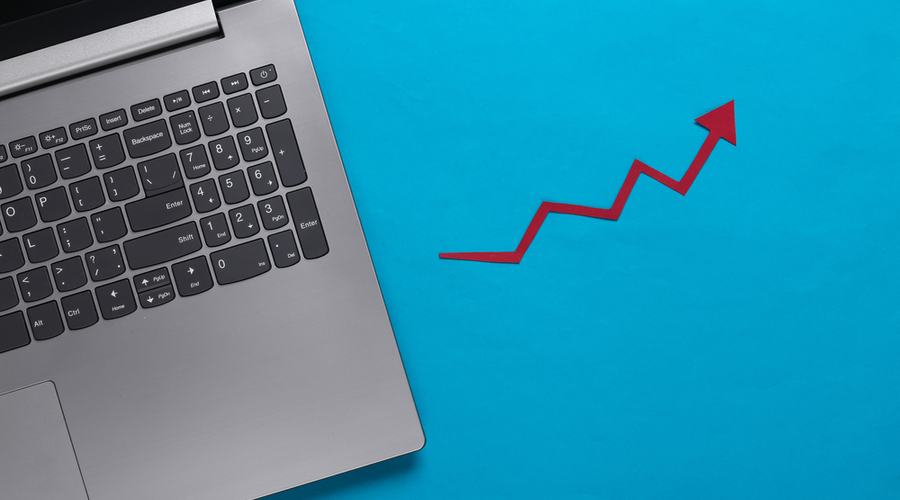 If you are marketing in the B2B space right now, you'll probably have seen more brands getting a lot more creative with their inbound marketing campaigns. Currently, 70% of marketers are actively investing in content marketing, whilst 77% of companies say they have a content marketing strategy.
As more marketers invest into content marketing and other forms of B2B inbound marketing, it gets even more important to make your brand stand out by using a fresh perspective.
If you're looking for some creative B2B inbound marketing ideas to refresh your campaigns and help your brand stand out in a busy landscape, look no further. We've put together this list of 10 creative inbound marketing ideas to help inspire you.
Create an Interactive Tool
Free tools are a fantastic way to boost organic traffic to your site and don't take too long to implement. The first thing you'll need to do is identify a pain point that happens before a customer looks for a solution (aka – your business). So for example, a copywriting company might offer a 'blog title generator' tool. The person using the 'blog title generator' tool clearly is struggling with coming up with fresh content on their own, so by offering them help at this point you help to move them closer to the point of realising they have a challenge that your business offers a solution to.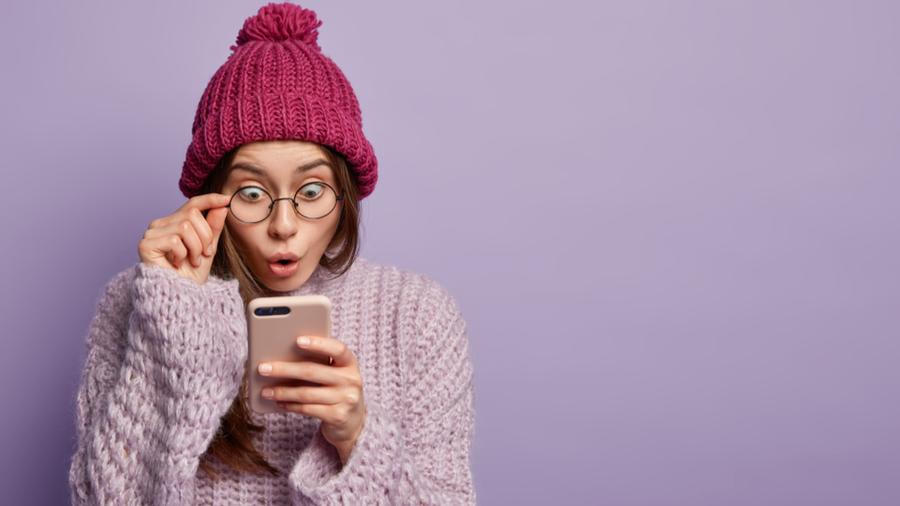 Start off by identifying the pain points your product or service is the solution to and work back from there! What common issue leads your clients to search with a purchase intent for a solution like yours? When you know that, you can start looking at the steps that happen before that. What searches with informational intent are happening before they even realise they need a helping hand? That's where you're best to offer your free tool to generate awareness of your product.
Offer an Educational Course
Much like a free tool, offering a quick and simple educational course that gives your audience a taste of the wealth of knowledge you have is a great way to catapult leads from the informational intent stage to the purchase intent stage without needing to create new content every week.
Take a subject that answers a frequently asked question that relates to your product or service and create a short educational course that gives the user the answer. This creative B2B inbound marketing technique also helps you to build your brand reputation as the authority in your industry, meaning that people will come to you first for advice when they have challenges in the future.
Taking a copywriting brand as an example, they might decide to create a course that helps marketers write better ad headlines. This course might be a quick 3-step video tutorial, but it helps the marketer to see how skilled the copywriting brand is and they can go on to subtly show them the time they can save if they just used their service instead.
Remember with any service or brand, you're selling the transformation you can offer rather than the actual service or product. Marketers aren't looking for a copywriting service, they're looking to save time and get more conversions as well as better engagement.
Another great benefit of offering an educational course branded to your business is the user-generated content it can help produce. By offering users who complete your course a certificate and some recognition of their achievement as well as teaming that with a branded hashtag they can use, you encourage a social conversation around your brand that will produce more inbound leads and positive sentiment around your business.
Hubspot are a great example of a company that uses free educational courses in marketing to generate brand awareness.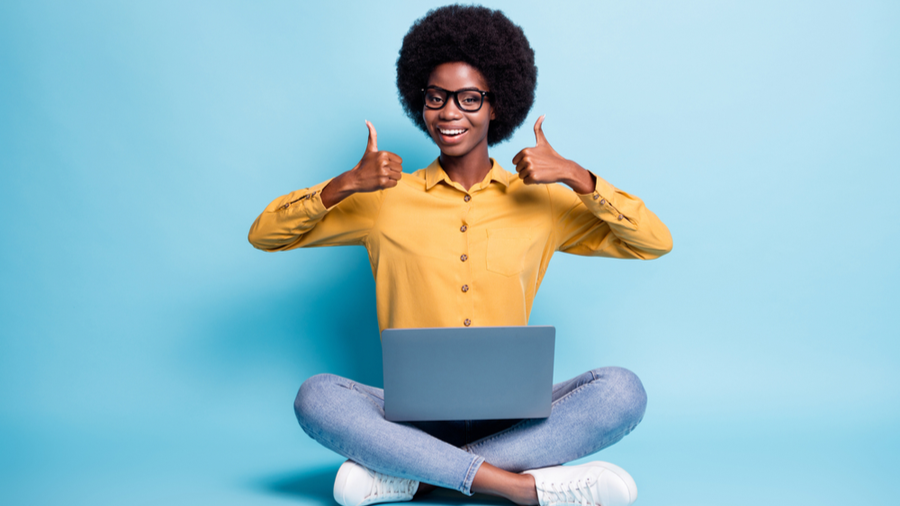 Create an Email Newsletter
Inbound marketing is the art of attracting leads that fit your demographic at a time when they are likely to be looking for a solution that you offer, and the basic way of doing this is by offering content that resonates with them at the perfect point in their buying journey. Email marketing has long been regarded as a worthwhile marketing technique, but how do you go about creating a newsletter that attracts the right potential clients at the right time?
Focusing on a niche for your newsletter is a logical way to reach the right audience whilst also making sure that your content remains really relevant. So, taking our copywriting company from earlier on as an example again, they might decide to create a newsletter targeted primarily at marketers which talks about small ways to improve campaigns using better copywriting skills. This will attract the right demographic, and put them as the first choice when that marketer starts to recognise the value of a professional copywriter for marketing success.
Become a More Sociable Brand
Most marketers will see how valuable social media can be in attracting leads to a product or service, but how can you get more out of this inbound marketing technique for B2B? A really simple technique you can start implementing today is being more sociable. What do we mean by this? Simply put, instead of always trying to make your brand the centre of the conversation – just join in the conversation that's already happening. Get involved in groups that your audience are part of, ask questions to your audience, comment and engage with accounts your potential clients are keeping an eye on.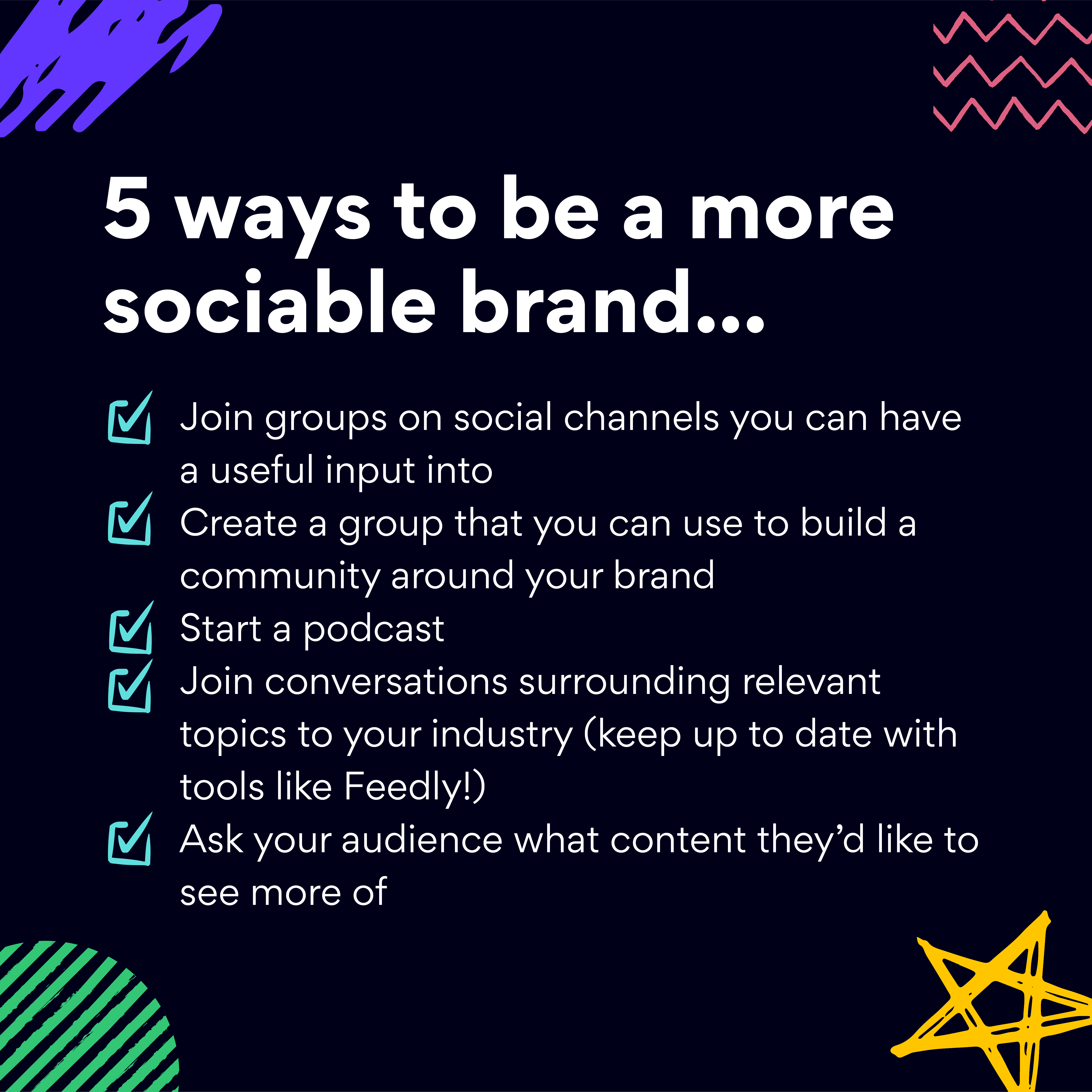 Here's 5 more ways you can be a more sociable brand to help increase the number of inbound leads to your brand…
Join groups on social channels you can have a useful input to
Create a group that you can use to build a community around your brand
Start a podcast
Join conversations surrounding relevant topics to your industry (keep up to date with tools like Feedly)
Ask your audience what content they'd like to see more of
Guest Blogging or Podcasting
Guest blogging is another way you can help improve your B2B inbound marketing strategy. To start this strategy, it's a good idea to ask yourself 'what platform does my perfect customer interact with most, and which influencers or media outlets do they trust?' By selecting trustworthy blogs and podcasts that your target demographic is actively engaged with, you're much more likely to see the results you want to see and you'll also be building a more positive reputation of your brand.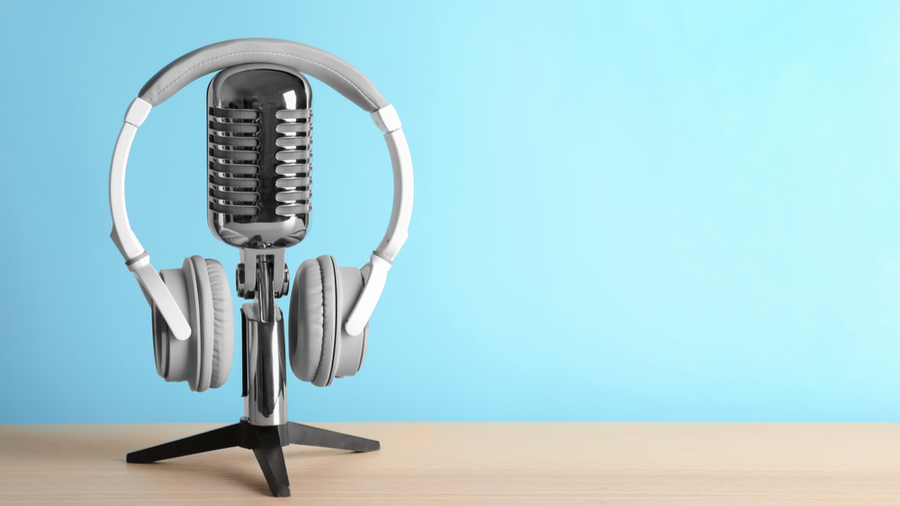 To start with guest blogging, have a search for sites that are currently accepting guest blogs and get together a unique idea for a blog before approaching them to work together. When you already know how you could work together with that brand successfully and present it in a clear way, you're much more likely to get a positive response rather than reaching out with 'we'd love to work with you.' Remember that most larger sites accepting guest blog submissions will be receiving a lot everyday, so do all you can to help yours stand out.
When you're making a splash in your industry by starting big conversations and appearing in blogs and podcasts your perfect customer is loving, your inbound marketing strategy gets a lot stronger.
Host Virtual Events
We buy from brands that make us feel a part of something. We might spend more to buy certain brands because we feel we're contributing to a greater good, or supporting a cause we believe in. An event is a chance to create a community around your brand and to captivate your audience with great content. It's a chance to showcase to your audience the 'why' behind your business, and it can help to make people enthusiastic about working with you.
For the copywriting business we've been using as an example, this might be in the form on hosting a webinar about finding inspiration for your creative copywriting, the importance of storytelling in marketing or recommendations from their team on how they became better at writing.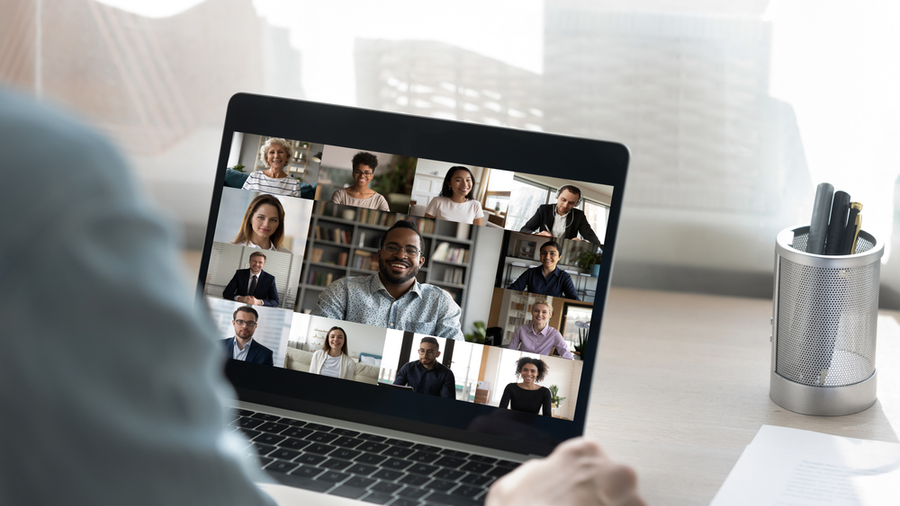 Holding virtual events around things your brand is passionate about instead of just using them as a sales presentation is a great way to help boost engagement and generate more leads. Webinars are the perfect way to create evergreen content that you can redistribute into the future to help more of your audience find you.
A creative approach to holding a virtual event might also be to use your platform to help your audience connect with one another. Why not try holding a virtual event where your audience can network with others that are helpful to them in the job role they are in? That way you can generate more interest, and create an event where you'll be able to genuinely connect with potential clients. As with any marketing, putting the customer experience in the centre of everything you do helps generate better results and so holding an event that will be enticing to your clients will see more engagement.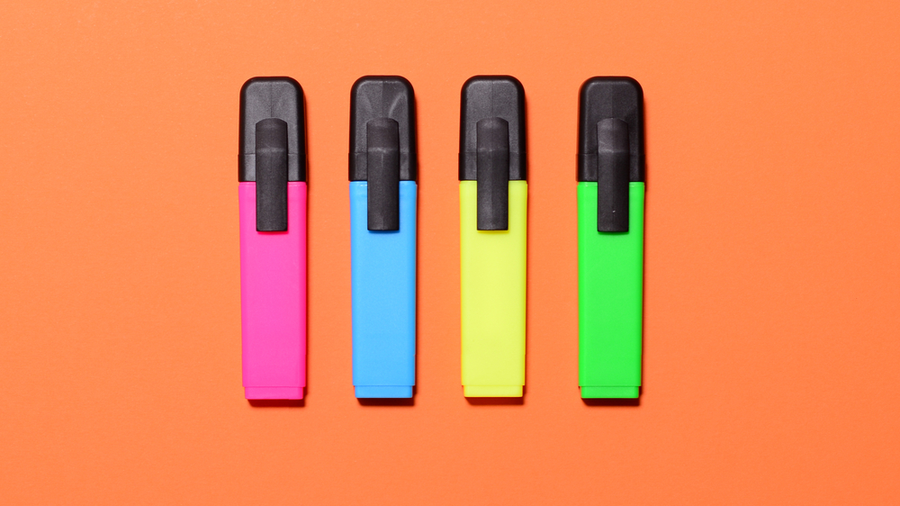 Creating a unique brand identity is absolutely crucial if you want to become the leader in your category.
It takes about 7 seconds to make the first impression, so everything associated to your brand needs to be working in your favour, especially your branding.
By making sure your visual identity is consistent across platforms, you shorten the amount of time it takes for the potential client to become familiar with your brand and recognise your work! Use of professional graphic design that is tailored to the content format and is completely original helps to delight your audience and gets more eyes on your work.
Engage Visitors on Your Site
What about those visitors who engage with all the hard work you're doing in creating content that attracts new leads and actually make it to your site?
Is it time to sit back and watch the leads convert?
The truth is that most websites do in fact have all the information on them that a customer needs to convert, but it's not always as easy as that. Letting the customer search around for the information they need instead of handing it to them only puts another step in the way of conversion.
The answer to high bounce rates is to engage a customer when they land on your page better. That customer is looking for clear, concise information on how you can help them with the challenge they've got. So why not consider chatbot automations to help guide them to the answers they need or to begin a conversation with your sales team? Pop up chat windows don't need to be boring either… try including a GIF or formatting your text into shorter bullet points and paragraphs to make it even easier for the visitor to take the action and more visually appealing when they land on the page.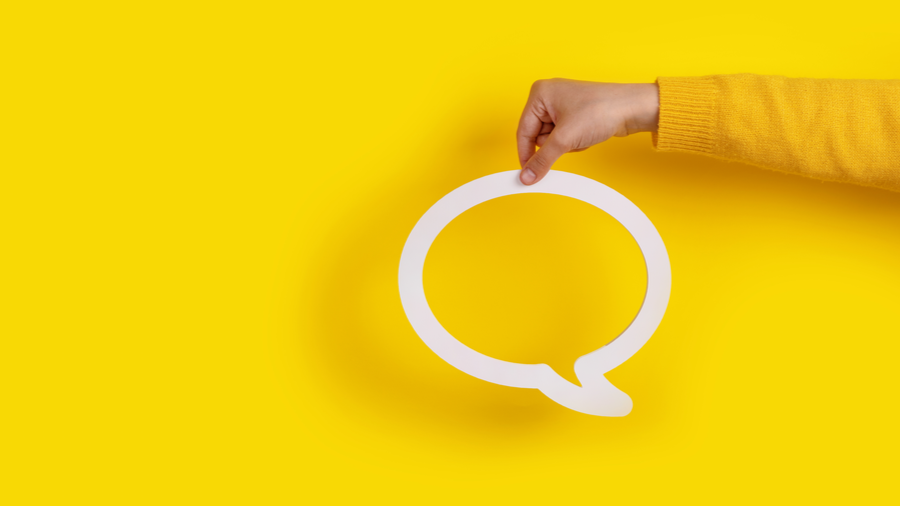 Techniques like ongoing UI design improvements on your site are also vitally important in helping get that visitor to become a real lead… someone who is ready and waiting to be contacted by your sales team and is truly interested in what you do.
In this article, we've covered 8 creative B2B inbound marketing techniques that you can try out to refresh your campaigns and boost results. Remember to keep an eye on the Design Cloud blog for more articles like this as well as lots of other graphic design goodness.