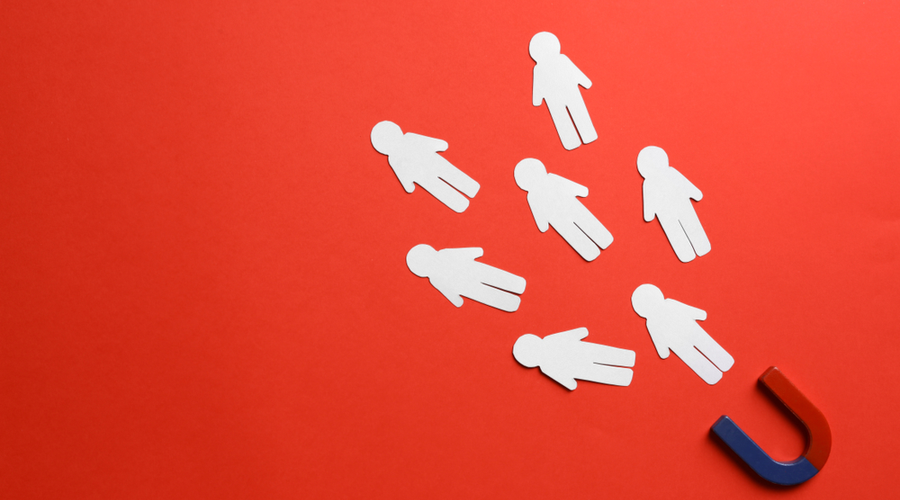 Do you need to build up your agencies client-base quickly and without pouring thousands of pounds into advertising? Maybe you're looking for a way to increase profits in your agency but are finding you're in a bit of a rut when it comes to attracting new high quality, long-lasting clients. Since we're a graphic design agency based in Manchester ourselves, and also because we work with so many agencies day-to-day, we thought we'd curate some practical tips we've learnt over the years right here in this article.
Get to know your existing clients better
If you've got an existing client base and aren't using that to leverage growth for your agency, that's the first place to start.
To utilise your current client base, firstly you need to get to know them better.
You may have had the odd onboarding call and chat through reports at the end of the month from time to time - but how much time do you put into building real connections with your customers? Of course it's not likely you're off for a coffee every week with your best clients, but building connections with a handful of your most valuable and loyal customers will serve you well as you can use those relationships to learn more about your target audience. For example you then have much greater insight into the latest challenges your ideal prospect might be facing, or the biggest industry news that would be relevant to your product or service.
Those are just a few benefits of building strong connections with your clients where possible, but how can you actually go about getting to know your audience better? Start by asking for feedback on your service. By sending a personalised email over to your clients asking them what they enjoy and what they think your agency can do better, you're opening a conversation that can lead to more loyal customers as well as get you insightful information you could use to attract new clients.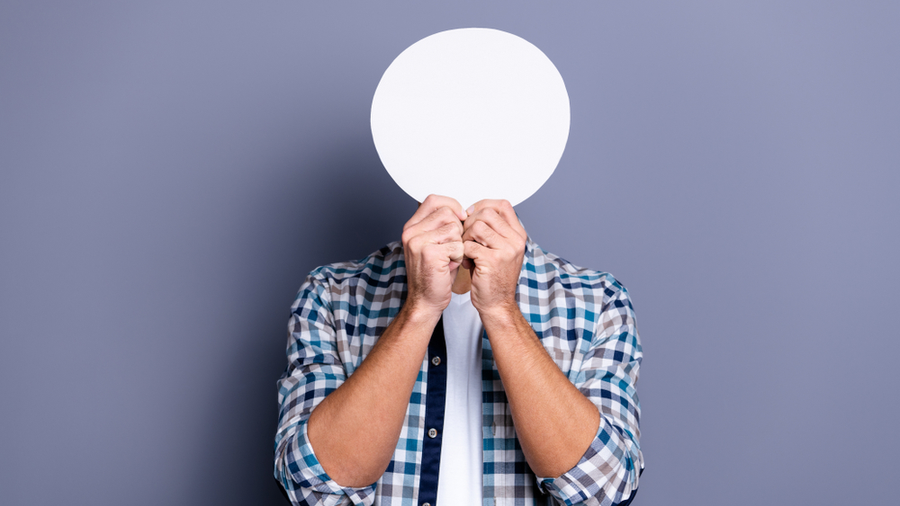 Once you've started to get to know your clients simply through having more conversations, make sure you really try to understand the ways in which those customers found you and what issue your agency resolved for them. By finding out the pain-point you helped resolve from your target audience themselves, you can work to reach out to other lookalike customers with messaging that will be really relatable.
How your customers find your agency is important, since then you can put more time into avenues that you know are effective. The way your audience interacts with your marketing collateral gives you a better idea of where things might need improving or tweaking and what's worth investing more into. For example, if an infographic has performed particularly well and generated lots of interest in your service, you know that is a valuable content format that your target audience finds engaging. By researching which content formats and marketing materials first attracted your customers to your business, you have a clearer direction of just how you can attract even more.
Visualise your solution
We know how important it is to know exactly what part of your service stands out to your customer because after all, agencies sell solutions not services. If a client wants SEO from your marketing agency, what they really want is a solution to low traffic through a top-ranking page that will spread more awareness of their product and lead to sales. If they want copywriting, what they really want is a solution to high bounce-rates and low conversion rates through understandable content that is accessible to their whole audience.
So, how can you sell the solution?
Make it more understandable through graphic design.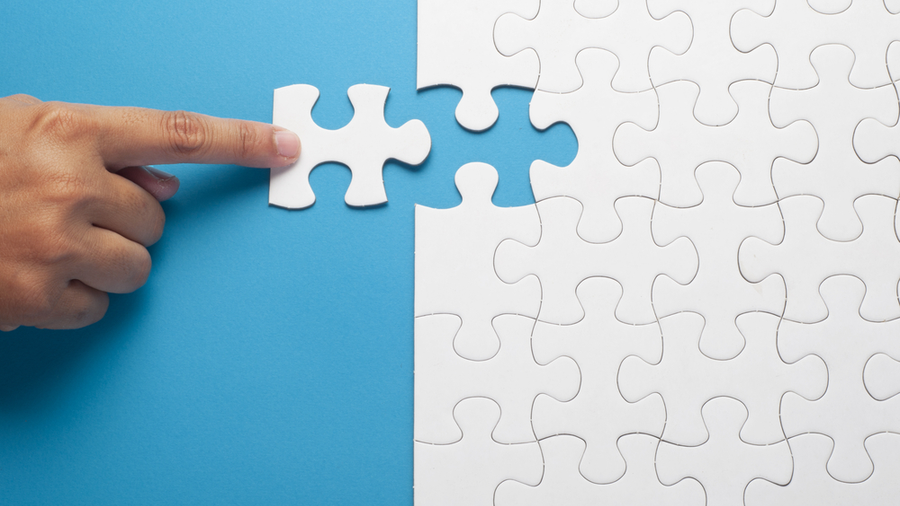 When people come across your website, you've only got seconds to make an impression. The design of your landing page could literally be the only decider between someone choosing to outsource with you or your competitor. So make sure that you have clear, beautiful graphics that illustrate the solution you offer front and centre on the page. Keep copy simple so that everyone can understand the point you are making, and don't be afraid to use your homepage to showcase your creativity through contemporary, cutting-edge design. In the marketing world, moving with the times is absolutely necessary since it's such an ever-changing field - so reflecting your agencies dedication to keeping up-to-date with the latest techniques with a modern landing page design is a must for your website.
Creating understandable, visually impactful graphics that advertise your solution clearly will no doubt go a long way in attracting new clients to your agency.
Build a stronger, cohesive brand
Once you're happy with your overall style choices and the thought-process behind the graphics on your agencies website, it's crucial that you make sure that your branding is cohesive throughout every touch-point any prospective customers might have. If you think about the world's biggest brand; Mcdonald's, Apple, Tesla etc... it's clear that brand is everything.
Without a strong brand identity, an agency definitely risks losing out on clients. A strong brand identity goes far beyond having a colour scheme (although that is important), it's also about the attention to detail in design throughout every bit of marketing or materials associated with your agency. That means that the time and effort put into designing the perfect homepage also needs to go into every social post, ebook design, presentation design and so forth. To convince a new client of the high quality service you promise, you have to practice that same level of professionalism in-house too.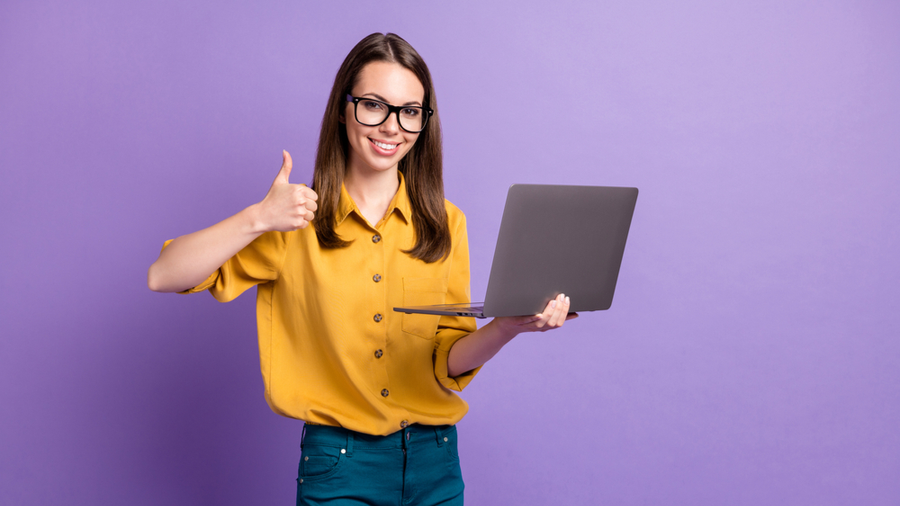 We work with countless agencies that came to us after a lengthy battle with graphic design that cost money and clients. Outsourcing to freelancers is a good option when you need very little design work and are prepared to wait for longer to receive them. Realistically, outsourcing to marketplaces is never a great idea when you want consistent, exceptional work you can rely on. Many agencies also make the mistake of leaving graphic design to a marketer with little graphic design experience, which is going to hurt your brand's reputation in the long-run and cause issues with morale as well as rushed work across the board. Accessing graphic design by a professional, experienced and confident designer is the only option for building a strong brand. And when you need to scale up that design work without the HR hassle and don't have the budget to hire a graphic design team in-house, Design Cloud is the way to do it.
Book a demo today for a tailored walkthrough of how our plans can attract new clients for your agency whilst also saving you budget.
In this article, we hope we've inspired you to start more conversations with your audience, to learn more about those people who see the value in your agency and replicate that messaging to reach others looking for the solution you offer. We also hope we've helped to explain the hugely important role that graphic design plays in building a larger client base, and the urgency of making those changes right now. Keep an eye on our socials channels or sign up to our bi-weekly newsletter today for more jargon-free, practical tips on how you can successfully grow your agency.