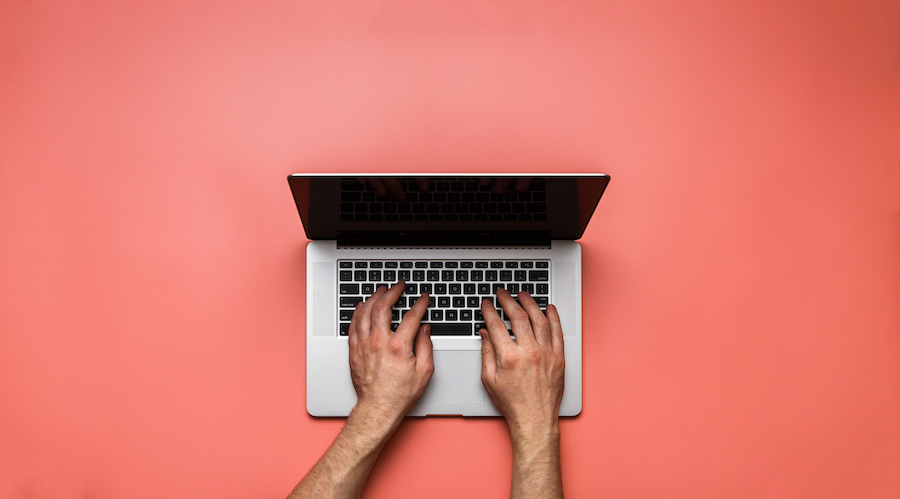 It can sometimes be a challenge to fully understand all the different types of graphic design and what exactly it is that you're looking for. You might wonder whether any graphic designer will be able to help with your particular requirement, or if your needing something which is more specialist. To save you time and confusion, we've put together this article with information on different types of graphic design available.
1. Advertising and Marketing
One of the most popular types of graphic design is graphics for use in the advertising and marketing space.
Advertising and marketing efforts really benefit from professional graphic design, so it's something most businesses will look to invest in at some point. This type of graphic design includes the assets you'll use to advertise your business, and the scope you'll need will differ depending on your business.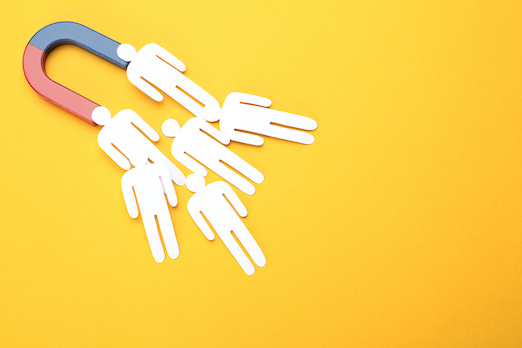 For example if you're the owner of a marketing agency, you'll probably need a lot more presentation design than a marketer working in a B2C e-commerce company. To determine what you really need, it's best to try out a few different content formats and determine which works best with your audience based on things like engagement levels, click-through rates or good old fashioned person-to-person feedback.
Marketing and Advertising graphic design includes things like...
Ad banners
Blog images
Infographics
Flyers
Presentations
Social media posts
Display banner ads
LinkedIn image ads
Images for your website
2. Visual Identity
Your brands's visual identity refers to all the things that make it recognisable to others. Every successful brand has a strong visual identity, and so it's something that every size business needs to be consistently working on from the very first day.
An example of a brand with a strong visual identity is Mcdonald's. From their logo featuring the unmistakable golden arches through every other piece of content, we see consistent brand colours, fonts and imagery. Because of how well they've built their visual identity, they can now share ads with just their brand colours and people will understand who the ad is about.
For the ultimate visual identity, you will need to invest in professional graphic design support. Professional graphic designers understand the fine details of what makes a successful visual identity, and can successfully make sure that the smallest details are kept consistent through every brand asset.
An experienced graphic designer will also be able to see how your visual identity will look and feel across multiple touch points both online and offline, like how your logo will be best presented on a website compared to on a business card where there is less space.
Visual identity graphic design includes the fundamental design aspects that make up your brand like…
Logo
Typography
Brand colours
3. Packaging design
Packaging design is a slightly more niche type of graphic design that might not apply to every business, for example most SaaS businesses would not need regular packaging design. Packaging design refers to creating branded packaging that can be used to improve your customers overall experience of your brand.
If you look around you right now, the chances are that you can see some form of packaging design. Everything from the snacks we choose to the clothes we buy can be influenced by packaging design. For example when you scan the shelves at a shop, those items with more eye-catching graphic design are sure to demand your attention first. In that way, packaging design is an absolutely vital type of graphic design for any business who are promoting packaged goods.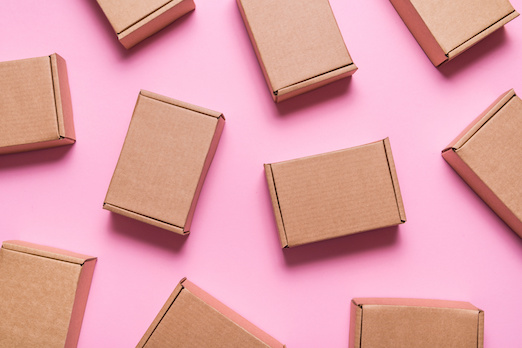 Great packaging design takes all the hard work done to create a strong visual identity and creates a captivating advert that summarises everything the viewer needs to know quickly.
4. UI design
UI design, or User Interface design, is the process of refining an interface and making it easier to use for a user. A good user interface designer will look closely at how users interact with aspects of a mobile or website app like buttons, menus and navigation options. They will also look at how well the design of the interface works to communicate to the user what they should do next. For example, a user interface designer might consider how intuitive it feels to navigate from the welcome page in an app to accessing your account details. Their job is to make the process of navigating around and using an interface as smooth as possible, all whilst incorporating the brand's guidelines to further strengthen brand identity.
5. Print design
Print design refers to any graphic design that is intended to be used on an actual tangible surface. Most businesses would look at this type of design as quite traditional, because a lot of content is produced for distribution digitally. So, is print design still something your business could make use of? Absolutely. There are still hundreds of use cases for print design that you will see every day. Print design includes things like….
Brochures
Flyers
Posters
Billboards
Merchandise
A great graphic designer will look at how a graphic will look scaled up or down depending on the surface, and be able to prepare files to be sent to print with the appropriate details like a bleed and dimensions. They'll look closely at the layout of a document and how that will translate onto the printed material.
Summary
In this article, we've discussed a few of the different types of graphic design. We hope it helps you to identify the area of graphic design you need more support with and makes it easier when weighing up different services. If you need help with design, our unlimited graphic design plans cover a wide design scope including everything mentioned above. Book a demo today to learn more.