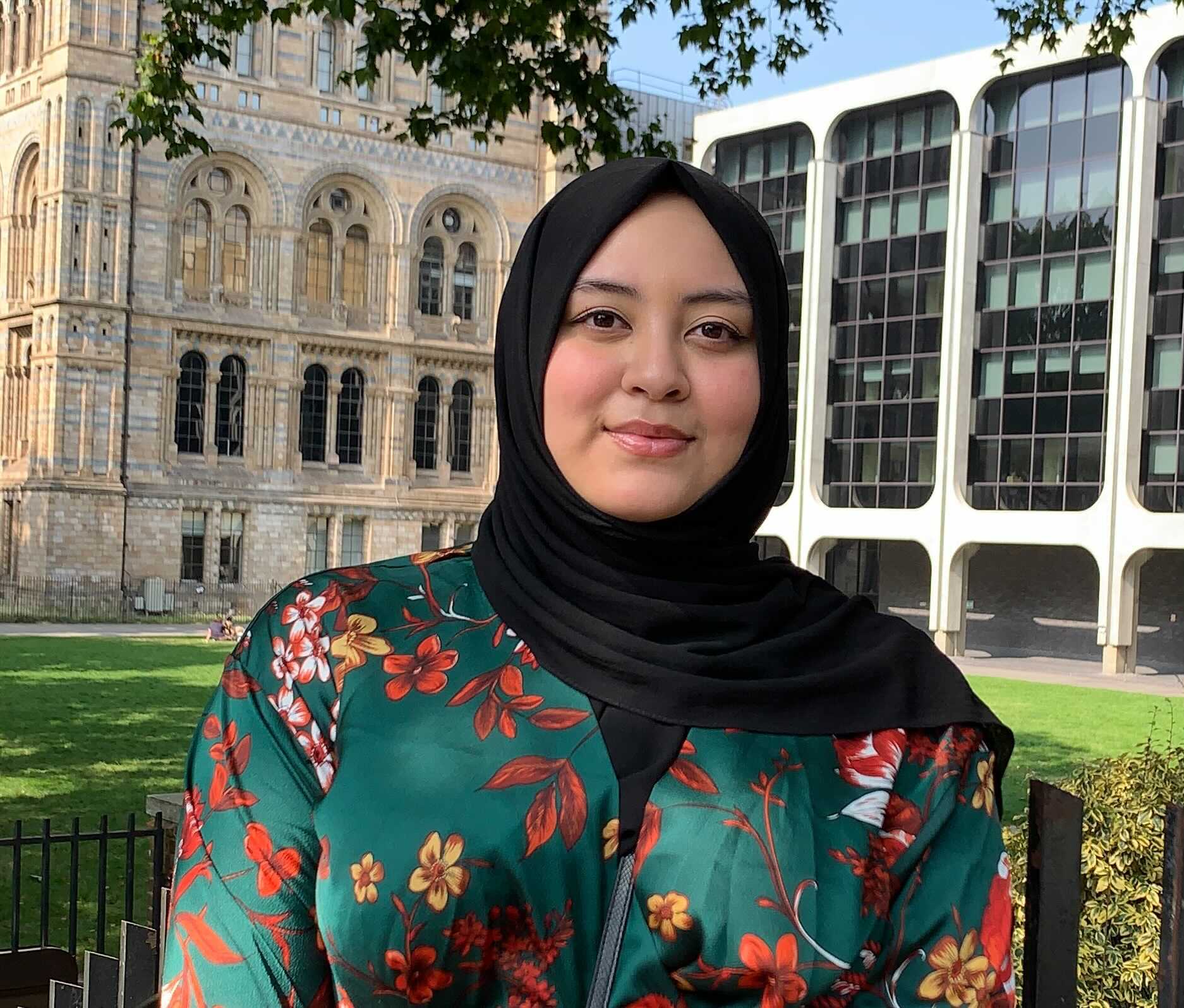 Annesa Mariyam, DevOps apprentice at DWP Digital shares what it's like being an apprentice at the largest government department.
It was my sister who alerted me to the job advert for the Level 4 DevOps apprenticeship programme at DWP Digital. I'd been looking for training and apprenticeship opportunities and she thought that this would be the perfect fit.
The great thing about it was that I wasn't required to have any previous experience, just an interest in technology and a passion for learning – both of which I had.
My background was working in education, with a focus on teaching the humanities and curriculum planning. And whilst I didn't have any official tech experience, I was always known as the unofficial tech support amongst my colleagues!
Applying for the apprenticeship
The application process was rigorous. When I applied I had to complete an aptitude test. Once I passed that, I had a video interview stage where I was asked questions on screen to which I had to video record my response. The next stage was to create a presentation on a selected topic and be asked questions about it. The final stage was the online assessment centre where we had a paired task followed by a one-to-one interview.
After finding out I was successful in getting the role, I was offered an amazing opportunity to attend a 4-month bootcamp at the beginning of the apprenticeship. This ensured I was equipped with the foundational knowledge required for the role. During the bootcamp I learnt coding fundamentals, working with AWS, using Terraform and Kubernetes.
A typical day as a DevOps apprentice
I'm really enjoying my apprenticeship so far. It's been challenging enough to keep me engaged and learning.
I usually start my day with a short recap over what I did the day before and what I plan to do in the day. This is in preparation for the squad's daily stand-up which happens at 9:15am every day. I then catch up with some of the other apprentices on my team, do an emotional check in to see how everyone is feeling, and see if there's any work we'd like to work on together or share any learning.
After completing work on my assigned ticket and attending any meetings booked in for the day, I usually spend the last half an hour of my day updating my daily log on the work I completed along with screenshots. This is so I can update my apprenticeship portfolio.
I also take one day a week to complete off the job training. DWP Digital offers many training courses for employees ranging from how to work with AWS and Azure, to professional Scrum training which I have recently completed and got my first Professional Scrum Master I certification.
Outside of work, I love the outdoors and being next to water, so I frequent trips to local parks, reservoirs and lakes. I also love working with the youth, so I volunteer my spare time in holding sessions for them.
Working at DWP Digital
I didn't quite realise how big DWP Digital would be. I've always worked in organisations where I knew everyone's name so it's a big change for me here. It definitely makes you feel like you're a part of something bigger than just yourself.
And I'm really enjoying having the opportunity to work in an organisation that celebrates diversity, different cultures and inclusion – things which are really important to me.
Anyone considering applying for an apprenticeship should definitely go for it. It's a great way to start your career in IT without going through the traditional university route. You get hands-on experience working on live projects that make a difference. You also gain a qualification with lots of training opportunities, whilst also earning a salary.
DWP Digital runs several apprenticeship programmes throughout the year. Find out more and subscribe for updates on our careers website.