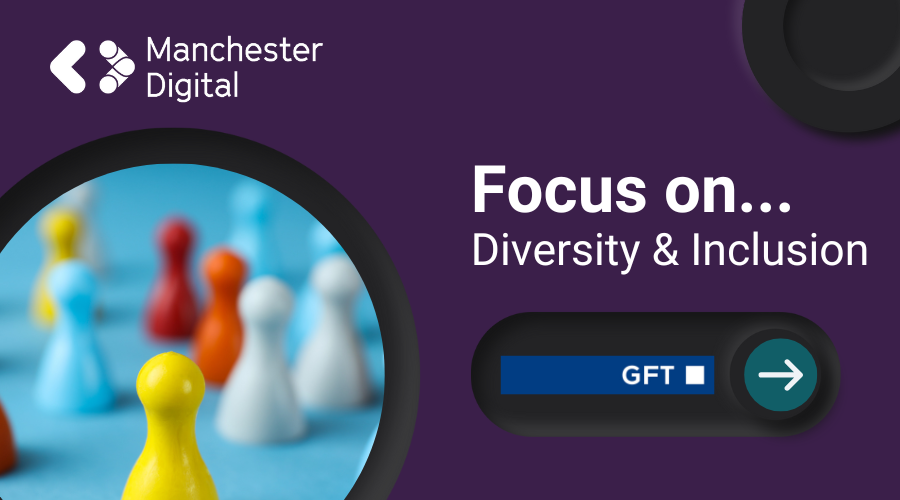 Focus on...Diversity & Inclusion
Our mission at Manchester Digital is to help end inequality and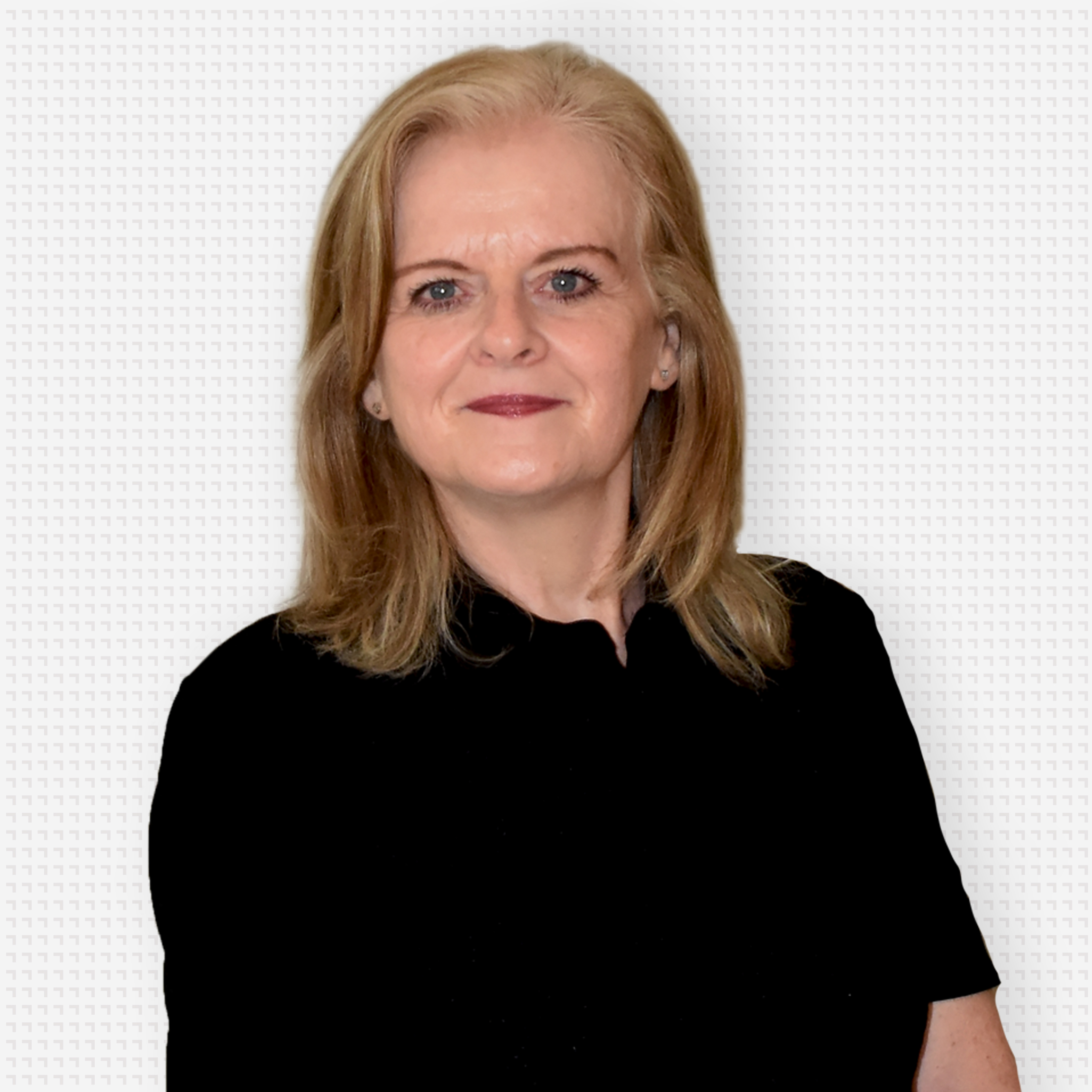 increase diversity in the technology and digital sector. We hope to inspire and encourage more individuals from a diverse background to consider careers in technology and digital.
We want to understand what our members are doing to build and encourage diversity and inclusion across their organisations and share best practice advice. For the first of our Focus on Diversity & Inclusion series, we spoke to Judy Pitrakou, Chief People Officer at GFT.
How would you describe your culture and behaviour in your current teams?
Reflecting on the Great Place To Work (GPTW) status which GFT attained last year and which we are very proud of, our results were particularly high, and this demonstrates that we work hard to provide a safe environment where people can be themselves.
Belonging is an important aspect of DE&I, one pillar of our overall sustainability strategy. The other is working to build and develop links with our local communities through our CSR work. Providing an inclusive culture is an integral part of how we operate at GFT.
We work with an external provider specialising in DE&I to help inform our strategy. Over the past year or so we have run a series of workshops and focus groups. Why? To get a better understanding of how people feel and to help inform our people plan for 2023 and beyond. As part of this, we are launching a DE&I questionnaire soon. This is important as it will help us to gather even more data so we can truly understand how we are performing against various characteristics. We hope that having the information will help us set some realistic ambitions for the future. We recognise that having a diverse and inclusive culture drives innovation and creativity at work. This is seamlessly threaded through all employee touchpoints, and we have support from the senior leadership team promoting and actively embracing this important topic.
Do you have D&I objectives in place?
Yes! We have a clear plan in place with regards to what we are striving to achieve in this space. This is not just simply about Diversity and Inclusion. Our focus is around Diversity, Equity, Inclusion & Belonging (DEIB), so a more complete picture. We want to continue to be a GPTW and a business which puts people at the heart of what we do and how we do it. We believe that a more diverse and inclusive culture helps us to attract, recruit, retain and develop our talented people and that everyone within the organisation has a role to play in creating an inclusive culture.
Getting buy-in from our people is vital to promoting this agenda and we have a clear action plan. We focus on DE&I across the entire employee lifecycle from attraction and recruitment, to onboarding, training and development, reward, and wellbeing. Creating and maintaining a culture where all our people have a sense of purpose whilst continuing to feel safe, respected and connected is key.
What are your areas of focus and what initiatives are you working on?
We are working on many initiatives in this space. Along with the DE&I questionnaire which I have spoken about, another example is that we are focusing on becoming a Disability Confident Employer in 2023. We believe having this status will help us to positively change attitudes, behaviours and cultures and ensure we promote an inclusive environment for all. This is part of our ongoing commitment to our EVP (Employer Value Proposition) and employer branding.
We are also working with our recruitment sourcing partners to ensure we have diverse shortlists and invite diverse candidates to interview. We will make any reasonable adjustments we can to accommodate candidates who may have a disability. Another initiative is providing unconscious bias training to all leaders.
From a reward point of view, we focus on equal, and gender pay. We continuously evaluate our promotions process and ensure we offer a diverse range of development opportunities to help employees not only explore but develop their potential.
Our values, caring, committed, collaborative for example, link in very well with our DE&I agenda. Furthermore, we have our Women@GFT initiative and our Employee Engagement Forum. We sponsored the Reframe Women in Tech event in Manchester in March 2023 and we are attending the Women in Tech Summit in May 2023!
We are about to become a member of Tech She Can, a charity working together with industry, government and schools to improve the ratio of women technology roles by enriching education and influencing change. This will give us access to more ambassador style talks with schools and enable us to create and grow diverse tech talent as part of our CSR strategy.
Have you had any successes with your initiatives, and would you be happy to share any that haven't worked?
There are many examples of our success on this journey. Being awarded the GPTW status in 2022 and the results of our local Pulse surveys, which we hold annually demonstrate our strong commitment to DE&I and our desire to create an inclusive environment for all. We established the Employee Engagement Forum which enables us to have two-way dialogue about a range of important topics with employee representatives (elected by our people).
We have and continue to partner with a specialist DE&I consultancy firm to ensure we are challenging ourselves and are continuously challenging the status-quo.
We continue to improve our hiring process and over the last 12 months have recruited a number of senior women into GFT. Furthermore, all our women who applied for a promotion in the last 12 months were successful, so we have had a 100% success rate. This demonstrates the many talented people we have.
As I previously mentioned, we monitor our reward strategy through an equal and gender pay lens. This drives internal parity whilst being able to maintain an objective and fair process where decisions are purely based on meritocracy.
We have our 'Women@GFT' group, and finally, we are focused on a series of learning and development initiatives focused around identifying our high potential employees, succession planning and leadership development.
I would not necessarily say that we have tried something that has not worked. I guess one challenge, and I am sure this is the same across any business, is balancing this initiative alongside other equally important ones. However, this is one topic we are not willing to compromise on and, therefore, we continue to move forward and truly seek to embed this into our DNA.
What support and resources have you used to help improve D&I?
One of the key things we have used is our third-party consultancy firm, Included, which specialises in DE&I, to help us shape our thinking and we also use several practical resources and attend various webinars on this topic.
Do you have any standout advice for other businesses when it comes to growing a more diverse and inclusive team?
DE&I must be integral to all our people processes. It must form the bedrock of what we do and how we do it. This cannot be an isolated agenda. To be truly successful at embedding DE&I, it must become part of our DNA and fabric. We find potential candidates are very interested in DE&I and having such a strong focus on this agenda is helping to set us apart from many of our competitors and strengthen our overall EVP and branding, both internally and externally.
Thank you Judy!
To find out more about careers at GFT, click here.