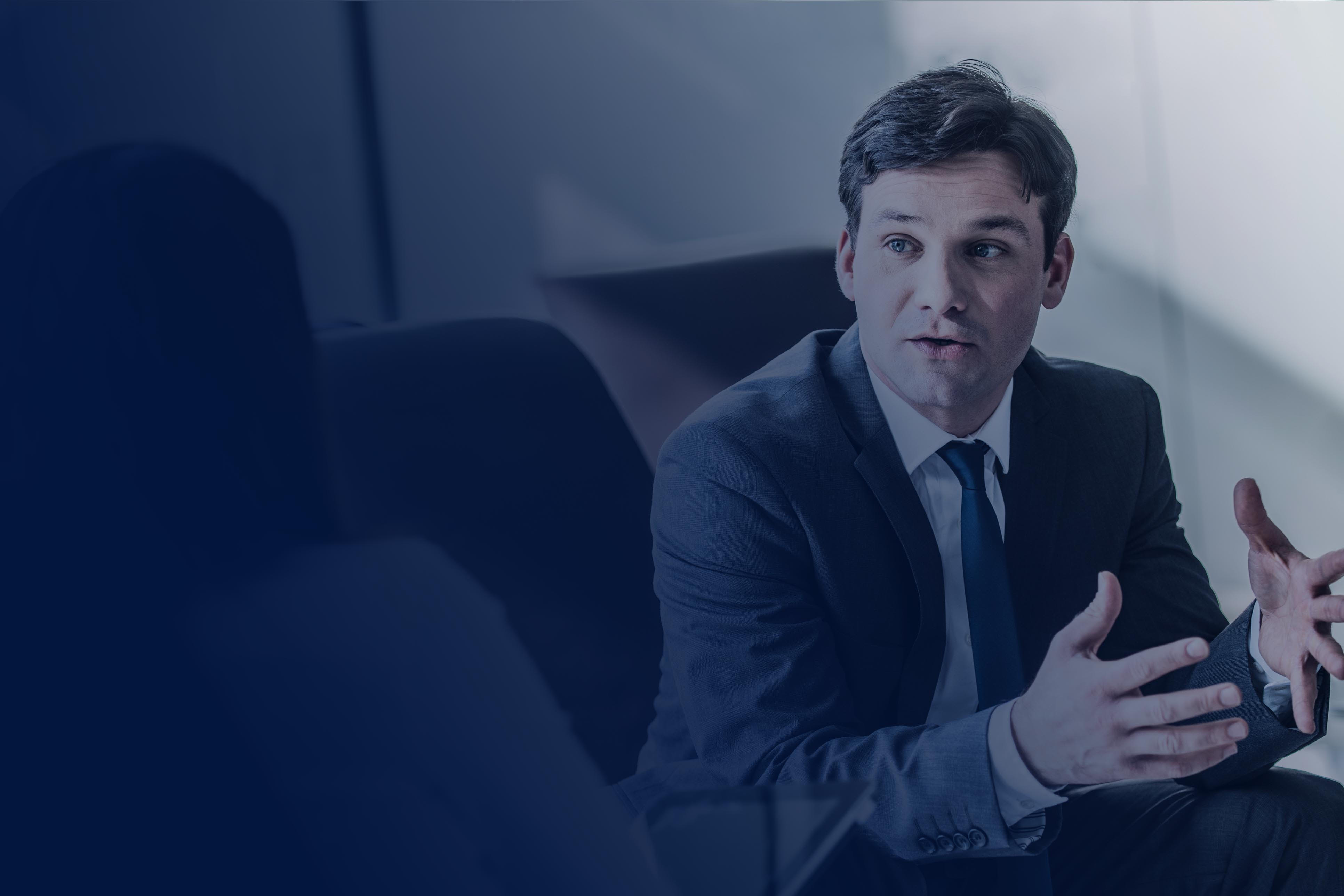 Whether it's eliminating a minor stumbling block to complete a goal or tackling a more sustained challenge that may take some time to resolve, with the right communication and management, challenging situations can often be overcome to ensure your business can continue to operate as normal.
Over the last few months, the unprecedented COVID-19 pandemic has seen leaders faced with new challenges they could have never foreseen. With its colossal impact on operations, workforces, profits, tech and supply chains across the globe, all eyes are on senior leadership teams to guide their businesses through what's likely to be a prolonged and tumultuous period.
In this article, we look at five key qualities which characterise resilient leaders and how you can apply them to your role as a senior business leader.
They show empathy
According to leading psychologist Daniel Goleman, the most effective leaders are able to demonstrate empathy and a high-level of emotional intelligence. Goleman even goes as far to describe it as the "sin qua non of leadership". When people feel understood they are shown to be more motivated and more confident to speak up and contribute, so showing empathy to others around the board table and members of your senior team will only help to cultivate stronger conversations, ideas and debate.
Leaders who display authenticity, vulnerability and empathy seek to understand by truly listening to others. Resilient leaders can create emotional bonds with others, they apologise when they're wrong and handle criticism without blame. They also encourage greater diversity of ideas because they are able to quantify issues with great honesty and clarity. Finally, being more empathetic as a leader will allow you to be seen as a great listener, someone who quickly recognise the needs and emotions of their fellow board members and senior leaders.
They are adaptable
The modern business landscape is always changing. Whether it's impacted by new technologies, environmental challenges or even ethical dilemmas, leaders that are flexible and adaptable to changing situations are leaders that succeed. Online assessments and psychometrics are often a good method of identifying your leadership style and discovering how adaptable you are.
Since the outbreak earlier this year, health officials have suggested that hand sanitiser is one of the easiest ways to prevent the spread of the disease. This, however, has led to the panic buying of thousands of bottles. To help with the shortfall, dozens of spirit manufacturers across the UK, including BrewDog and Leith Gin, have decided to act and have started to make hand sanitisers in their factories. A resilient leader is able to visualise change as an opportunity, and not as a threat. When faced with change, they make an instant attitude adjustment, because they know change is all about perception. They are able to focus on the things that their business is still in control of, looking at what they can do as opposed to what they can't.
They are self-aware and open to feedback
Resilient leaders are confident and self-aware. They are able to recognise their strengths and overcome their weaknesses. Leading clinical psychologist and executive coach, Ros Taylor encourages anyone in leadership or a director-level role to utilise a 360-degree feedback assessment. This type of assessment is highly beneficial for gaining a perspective of how a professional's peers and direct-reports view their leadership skills. Resilient leaders and non-executives are open to this level of feedback and always demonstrate a real effort to improve. They have a strong desire to continuously improve their skills and abilities throughout every stage of their career.
They take calculated risks
It's easy to credit successful leaders in business with being perfectionists, when in fact much of their success has come from taking calculated risks. In 2007, Amazon CEO Jeff Bezos launched AmazonFresh, the e-commerce business's first food delivery service. Despite being scrutinised by others, Bezos decided not to choose a successful delivery or supermarket executive to help him run the project, he instead chose a team who had previously run a web food delivery service in the 90s which collapsed after two-years of trade. Bezos knew that the team had taken away the strongest lessons from their failure and now had the willpower to succeed with a new project.
Resilient leaders are able to take careful, calculated risks while accepting that failure is a byproduct of success and innovation. They learn to become comfortable with being uncomfortable and foster a culture of risk-taking. If they make the wrong decision, they are quick to make a different decision and move in another direction. In the mind of a resilient leader, failure is simply a growth opportunity.
They are able to keep a positive mindset
Positive leaders are enthusiastic with those around them, praising success and engendering good feelings. Having a positive mindset can help to raise morale with other board members and maintain business momentum in difficult circumstances such as these. Relaxation techniques and exercise can often help to keep your mood and mindset in a good condition. Leaders who become demotivated and disengaged due to rising pressures could influence fellow professionals to feel the same, which could ultimately lead to longer-term strains on your organisation's overall success and profits.
American psychologist Carol Dweck has long studied the positive growth mindset and why it's important for leaders to look at their failings from a positive perspective. In her 2006 book, Mindset: The New Psychology of Success, she cites that 'a change of mindset must happen before other positive transformation can occur.' When things don't go as planned, resilient leaders and non-executives look for key factors they learned in the situation and for the lesson they can take away. They don't view failure as final, but as a necessary step that will take them further along their journey. Learning from mistakes is always a good idea, but it shouldn't affect the level of optimism for what the future holds.
We recently hosted a webinar that discussed how leaders can use coaching techniques to improve their personal performance, output and team management. Watch the recording of the session hosted by acclaimed coach, author and psychologist, Ros Taylor, here: https://www.brighttalk.com/webcast/14157/393917