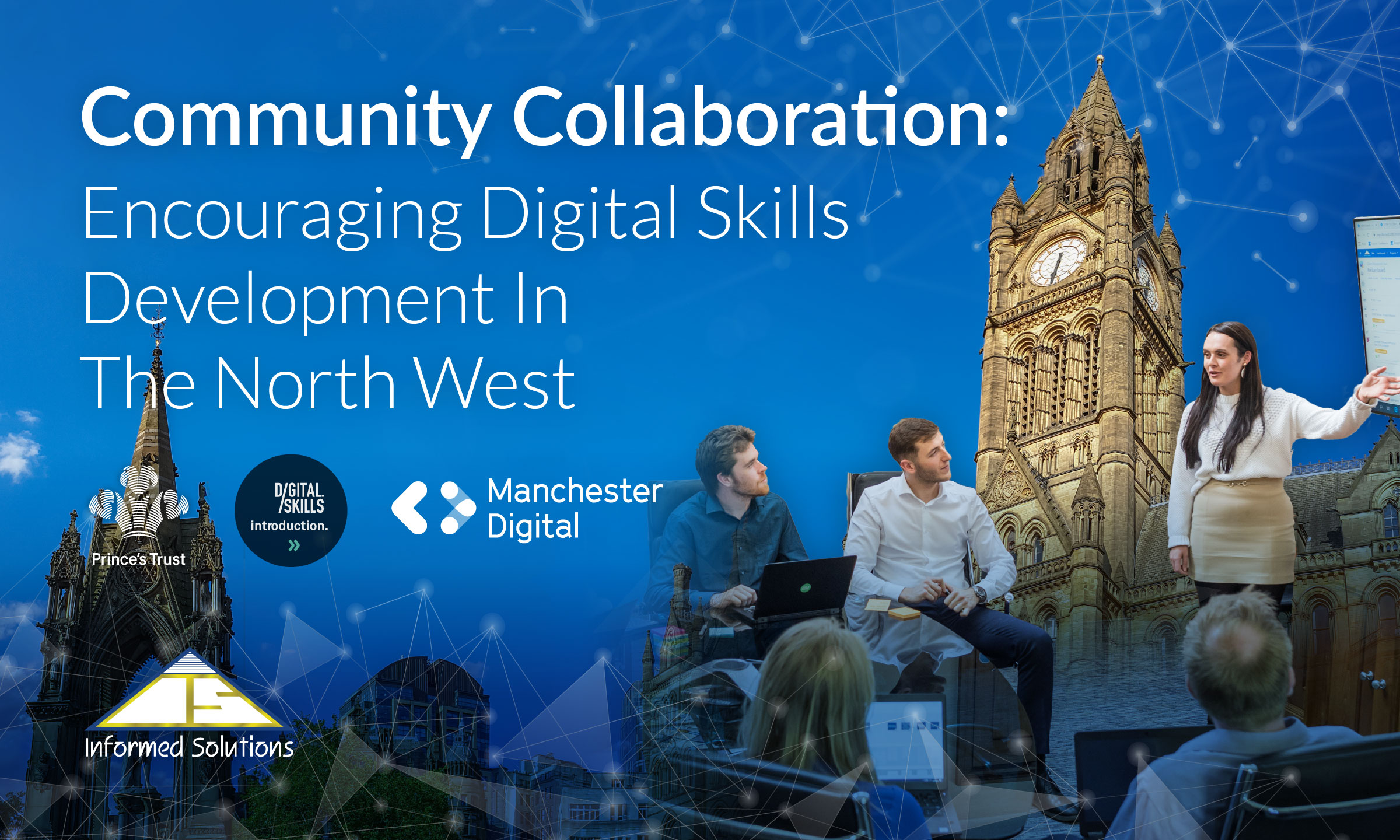 Shannon Donoghue and Rachel Gaffney from Informed Solutions Skills Outreach Team Introduce Informed Solutions ongoing digital skills outreach programme, which uses foundational elements of its world class InformedACADEMY© learning and development framework to help encourage young people and provide advice and guidance on exploring a career in tech.
With deep technology and consulting expertise in both public and private sectors, we help our clients achieve their transformation ambitions by developing digital services that solve complex business and safety critical problems, particularly where place, the environment, location, or geography are important.
With a clear focus on tech for good collaboration, our purpose is to create economic and social value by helping to build a more inclusive, fair, and safe society through the ethical use of technology and data and investing in digital skills.
Our teams ensure this purpose is underlined by action and reflected in how we go about our work, the type of work that we choose to do, and through contributing to the sustainable social, environmental, and economic development aims of the communities that we are part of. This is why we're proud to be collaborating with Manchester Digital to help introduce digital technology and foundational skills to young people in Manchester and the North-West.
As part of our internal initiatives to drive community engagement with technology and digital careers, our Skills Outreach team has been working with a cohort of Manchester Digital learners as part of its Digital Skills Introduction courses in partnership with The Prince's Trust, which provides support to vulnerable young people who have shown a strong interest in technology.
The Prince's Trust is a charitable organisation dedicated to helping young individuals develop new skills and knowledge to get into jobs or training. Our role together with Manchester Digital is to make every effort to ensure that everyone in the community has the opportunity to learn about the IT sector, regardless of their level of education or background. Essentially, we believe no one should be left behind from a digital skills perspective, especially in light of the growing importance of digital as a means to work, live, learn, communicate and collaborate as we continue our recovery from the pandemic and its associated impact.
As part of our introduction to tech sessions, our team (Rachel Gaffney and Shannon Donoghue) provided a fun, insightful, and interactive session for learners based in Wigan. With activities to help them boost their interest and get a taste of IT in the real world, the session allowed our team to share knowledge of artificial intelligence (AI) and machine learning (ML), as well as de-bunking a few common tech industry myths.
The team also provided learners with real life examples of the digital innovation in action through stories about national scale public sector projects led by Informed that take advantage of AI, machine learning, and data science to meet serious environmental, societal and health challenges.
As part of our ongoing skills outreach efforts, we're looking forward to encouraging and supporting more young people across Manchester and the North-West to learn about digital and to start thinking about it as a potential path to employment and ultimately a career.