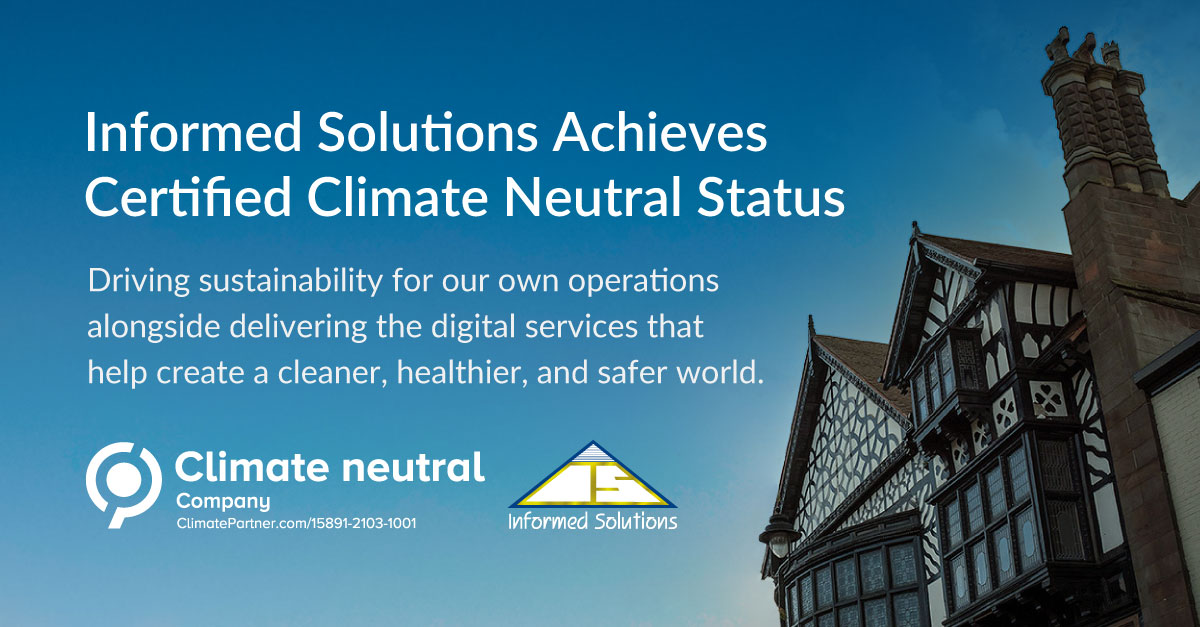 Manchester April 14th 2021 - Informed Solutions has today been certified as a climate neutral company.
Working with internationally recognised climate action consultancy ClimatePartner, Informed Solutions measured and reported all emissions generated by its products, services and operational activity before compensating through recognised woodland creation and afforestation carbon offset projects in England and Scotland. Each project is aligned with 'Climate' and 'Life on Land' elements of the United Nations' Sustainable Development Goals.
Informed Solutions UK CEO Seth Finegan comments: "We are delighted to take this important step towards becoming a carbon zero company. Our purpose is underlined by action and reflected in how we go about our work, the type of work that we choose to do, and through contributing to the sustainable social, environmental, and economic development aims of the communities that we are part of.
"Climate neutral certification is an important step towards our own sustainability goals. Alongside our important role as digital delivery partner and national service manager for Clean Air Zones across England - an initiative that will bring cleaner air to millions of citizens, we will continue our work to reduce our own emissions year-on-year with the ultimate aim of reaching carbon net zero status by 2023".