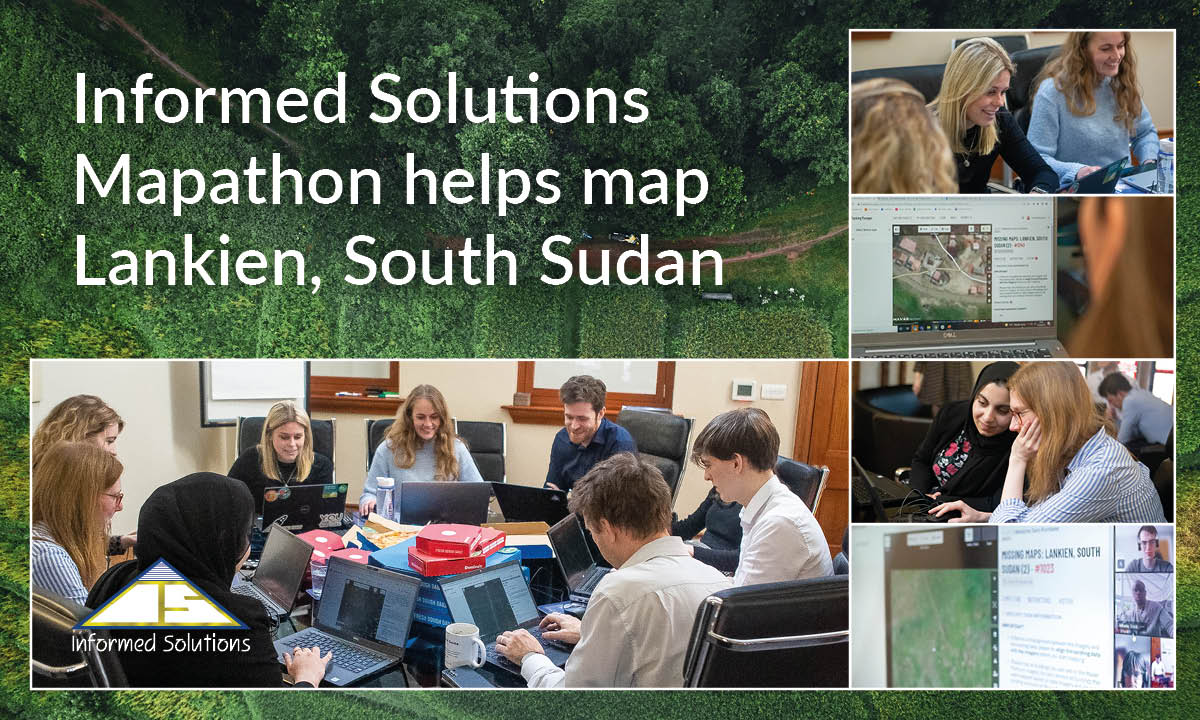 Annabel Ankers, Graduate Associate, Informed Solutions
Each year, disasters around the world affect or displace 200 million people. Many of the places where these disasters occur are literally missing from open and accessible maps, with first responders lacking information to make valuable decisions regarding relief efforts. Missing Maps is an open, collaborative project in which anyone can help to map areas where humanitarian organisations are trying to meet the needs of people who live at risk of disaster or crisis.
Our team is used to solving complex business and safety-critical problems, particularly where place, location or geography are important. We thought we could map this expertise onto our mission, which is based squarely around tech for good through the design and development of digital services and platforms that make the place a healthier, greener, more inclusive, and safer place for all.
To this end, our people got together for a special Mapathon to help map Lankien in South Sudan - one of the world's least mapped areas.
The team was able to map a total of 122 squares (44Km² - the equivalent of 5,430 football pitches) as well as 3,559 buildings.
Our mapping contribution to the area of Lankien, South Sudan will enable a better understanding of the geography and population numbers of Lankien and the surrounding villages and will be used to help the Médecins Sans Frontières (MSF) team to develop a new primary healthcare centre in the town. In addition, the mapping of the surrounding villages will enable the MSF team to explore areas best suited for opening a new outreach site, which will help to improve the livelihoods of residents who live more remotely and to provide accessible healthcare.
We look forward to helping make further positive contributions to the mapping of this area over the coming year.