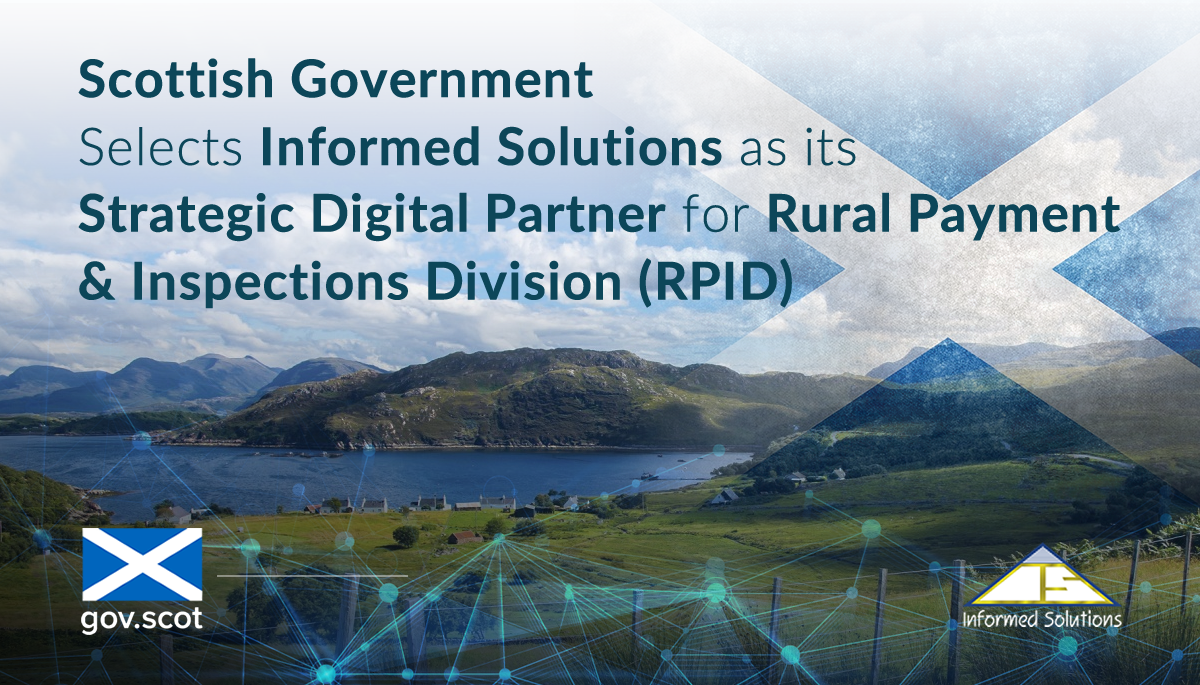 Informed Solutions, today announces that it has been selected as the strategic digital partner for Scottish Government's Rural Payments and Inspections Division (RPID) - the accredited paying agency in Scotland for all European Commission Common Agricultural Policy (CAP) schemes.
The procurement notice outlines key elements of the contract, which relate to the provision of strategic advice, strengthening RPID's in-house digital capability to help mitigate the risks associated with legacy systems, along with ensuring its infrastructure, applications and data estate are kept up-to-date. Alongside this, Informed teams will work with RPID to exploit digital practices and technologies so that the organisation is in the best possible position to deliver future digital services.
A critical part of the agreement will see the enhancement of the organisation's capabilities through the provision of skills and knowledge transfer that draws from Informed Solutions' world class InformedACADEMY© learning and development framework. This advanced practical learning and development activity will build sustainable capability in the identification, development and use of digital methods and tools. The effective hand-off of skills and learning will allow RPID leadership to expand capability across its entire organisation and beyond, and to embed world class digital practices in policy and future services underpinned by the Scottish Government's Digital First Service Standards and The Scottish Approach to Public Service Design.
Informed Solutions' UK CEO, Seth Finegan comments: "We're delighted to be appointed as RPID's strategic digital partner of choice. It's a hugely exciting time for Scottish rural economic policy, and RPID and the Agriculture and Rural Policy Directorate have an increasingly important role to play in establishing Scotland's role as a leader in the design, development and delivery of digital land information services, and as a benchmark for digital skills development".