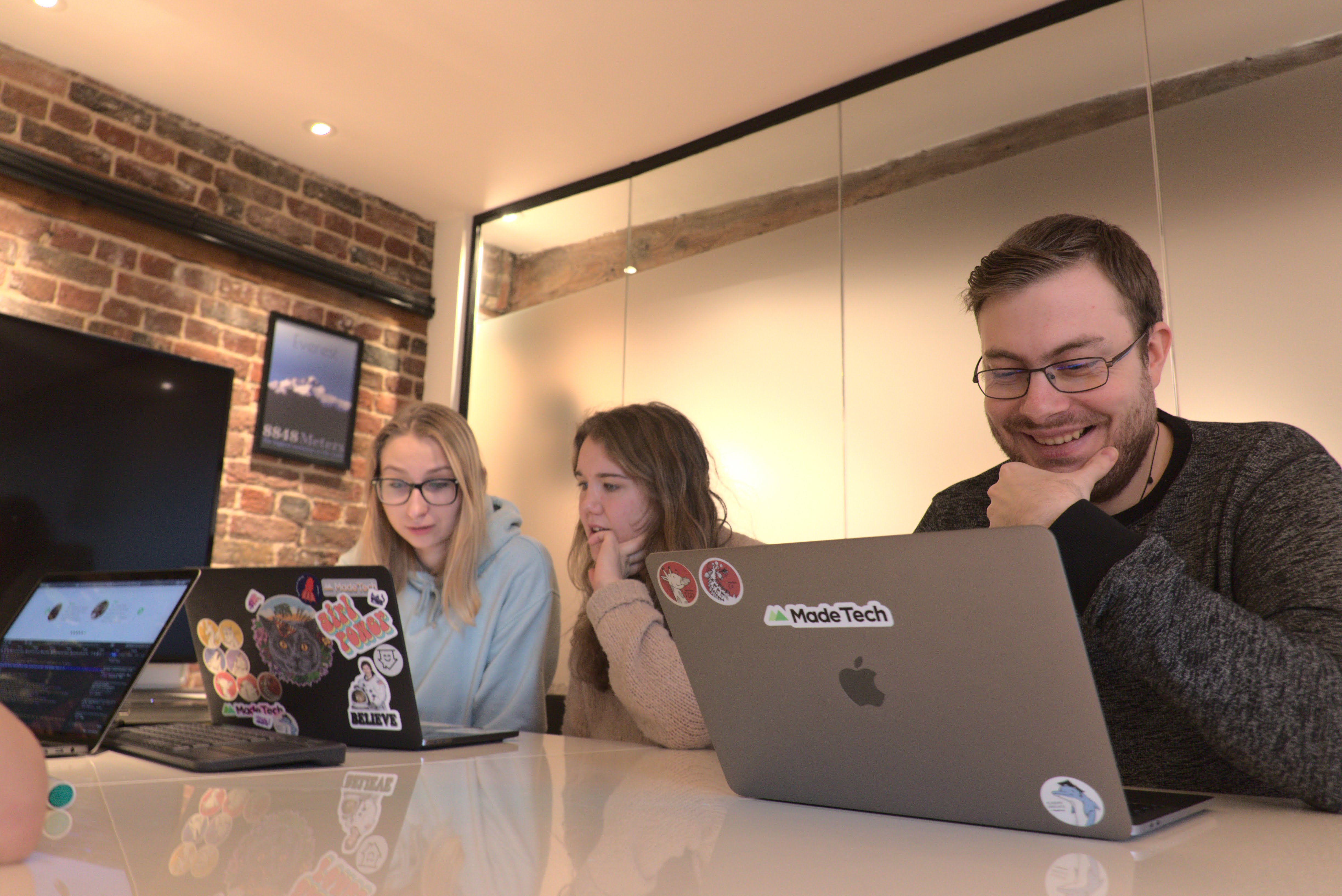 The Made Tech Academy is a 12-week paid programme for those who want to start a career in software engineering or have been learning to code but haven't had the opportunity to gain any commercial experience working within the tech industry.
The programme is led by Made Tech's full-time engineers and ex-Academy students and gives participants the skills they need to join one of our project delivery teams while getting paid a full salary of £22,500 - 25,000 (depending on location) from day one.
The 2021 Academy programme will be the biggest intake for our Spring-Summer programme to date, beginning as a remote experience with participants from London, Manchester, Bristol and South Wales and will be starting in early March.
The closing date for applications is the 4th of December 2020.
View the Academy page for more information and to apply!
https://www.madetech.com/careers/academy
Here is a selection of blog posts written by ex-Academy engineers describing the programme: