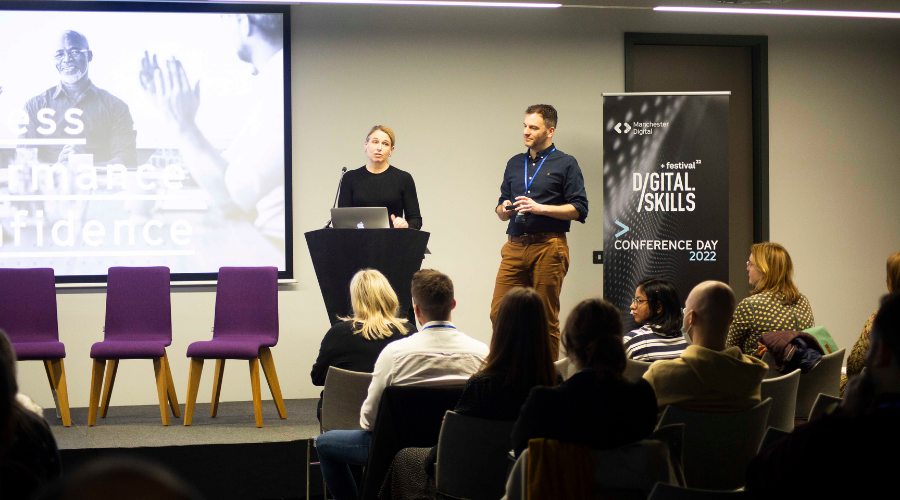 The Digital Skills Festival 2022 took place between Monday 7th - Friday 11th February, for a week long programme of events that united industry and education and was our biggest and best festival yet.
Having moved the festival online in 2021, it was fantastic to be able to welcome guests in-person to our Conference and 1,600 students and jobseekers to Talent Day. These events were supplemented with virtual sessions throughout the week.
We'd like to thank all of our sponsors throughout the week, without whom the Skills Festival would not have been possible: Auto Trader, BT, Naimuri, UK Home Office, Bentley Motors, BAE Systems Applied Intelligence, Zühlke Group, Co-op, hackajob, Northcoders, The University of Salford, School of Digital Arts (SODA) at Manchester Metropolitan University, Bruntwood SciTech, Graduates for Greater Manchester.
Keep reading below for a recap of what happened across the week…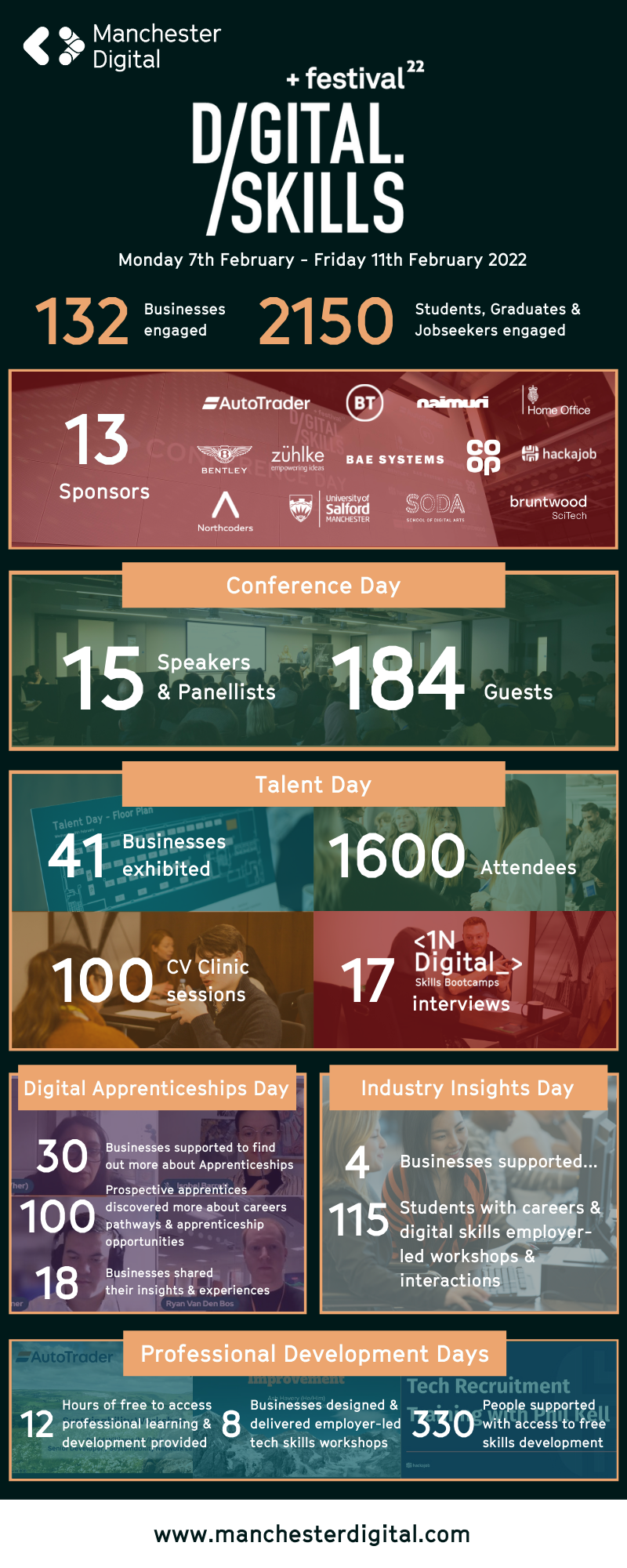 Conference Day
The week kicked off with our Conference Day, as we welcomed guests to No.1 Circle Square for an afternoon of talks and panel discussions.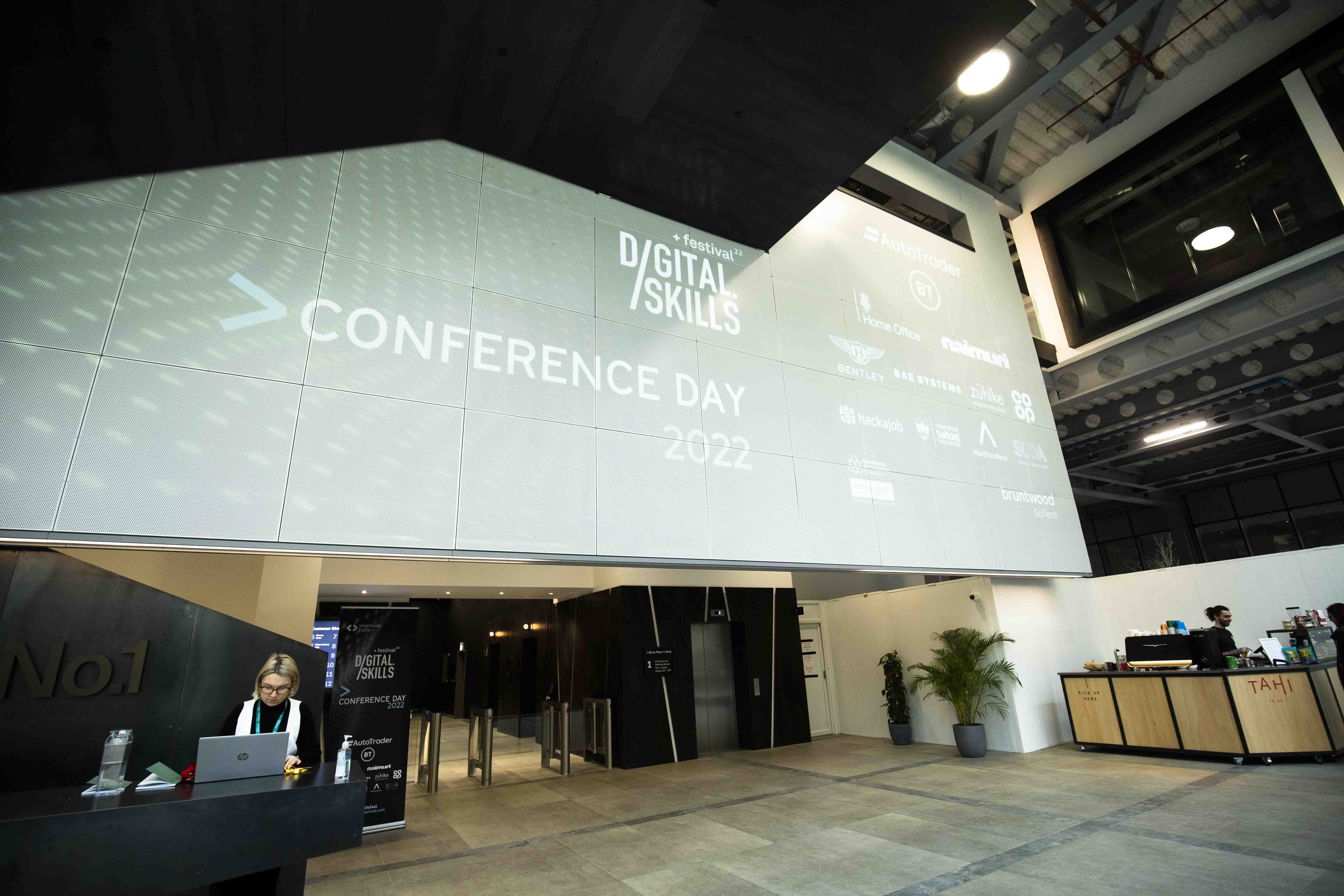 The main event, as always, was the reveal of this year's Digital Skills Audit - presented by Manchester Digital board members Alison Ross (Auto Trader) and Tom Amies-Cull (Dentsu International).
This year's research had some very interesting headline stats:
73% of businesses reported an increase in revenue in the past 12 months
70% of businesses reported an increase in staffing levels in the past 12 months
62% of businesses believe developers will be key in relation to company growth over the next 3 years
Businesses estimate 60% of their workforce will be hybrid workers over the next 12 months
To download your copy of this year's audit, click here.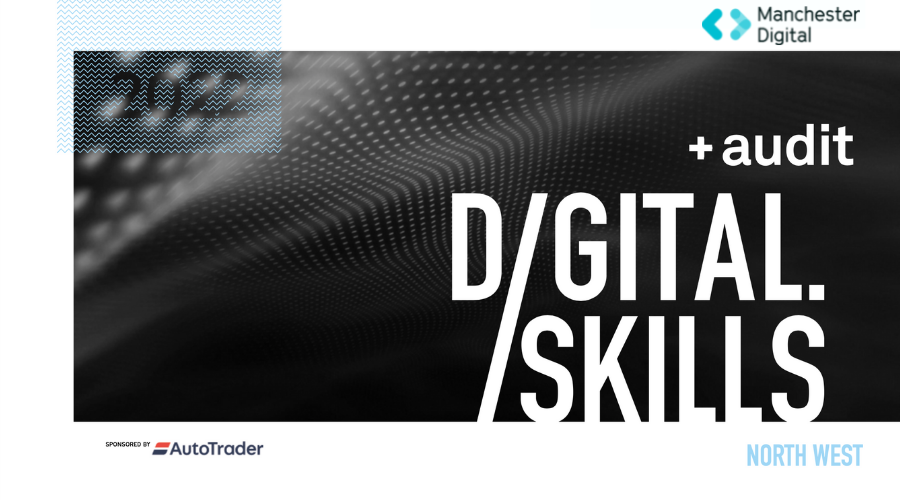 The afternoon also saw Helen Robinson and Tony McArdle of Auto Trader present on how our headline sponsor have created a programme aiming to bring behavioural change across their leadership teams with a focus on evolving their inclusive culture.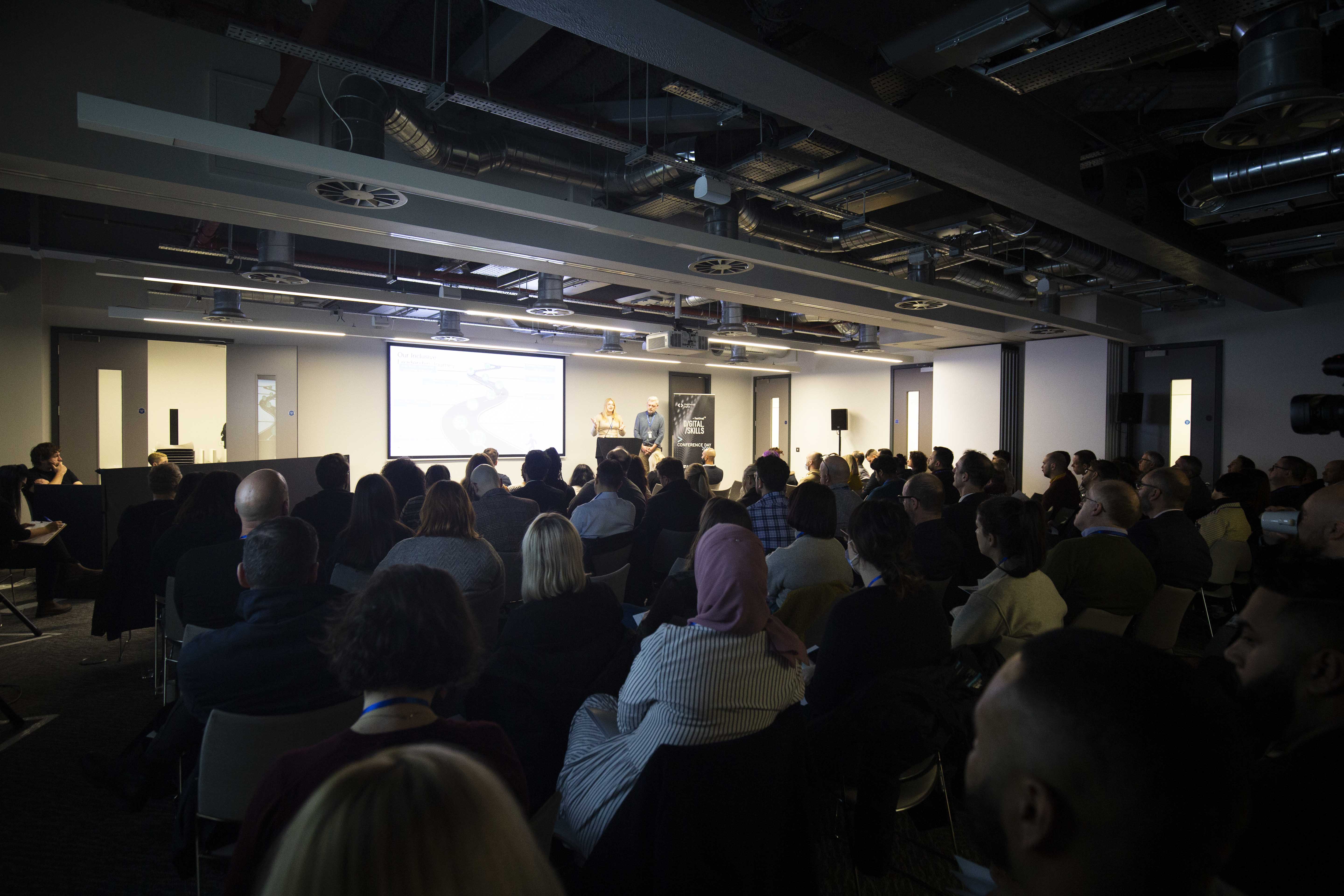 A panel chaired by Dr. Kirsty Fairclough (SODA Research and Knowledge Exchange Hub Lead, Manchester Metropolitan University School of Digital Arts) discussed whether new technologies require new skills, how companies can access these skills and how these new skills should be taught, as she was joined by Sachin Jogia (Chief Technology Office, OFCOM), Zoe Webster (Director of Data and AI solutions, BT) and Koushik Kulkarni (VP of Engineering, Peak AI).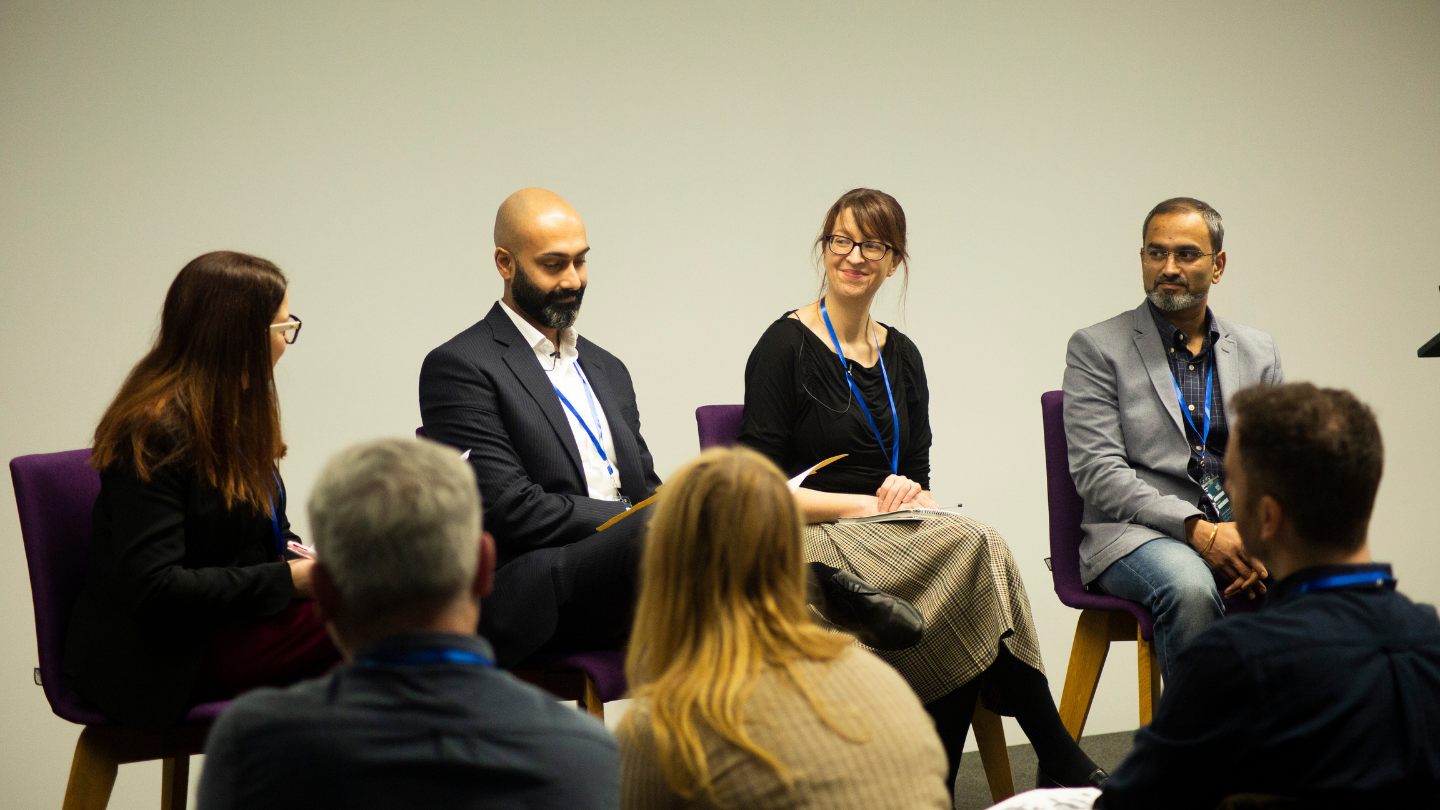 Our second panel of the afternoon focused on wage inflation and sustainable tech recruitment, chaired by Eleanor Nicolaidis (CIPD Reward Advisor, Auto Trader), James Barton (Chief Technology Officer (CTO) Deputy Director, Home Office), Hilary Stephenson (Managing Director, Nexer Group), Maha Lyer (Associate Manager Consultant, Accenture/Infinity works) and Phil Kell (Head of Talent, hackajob).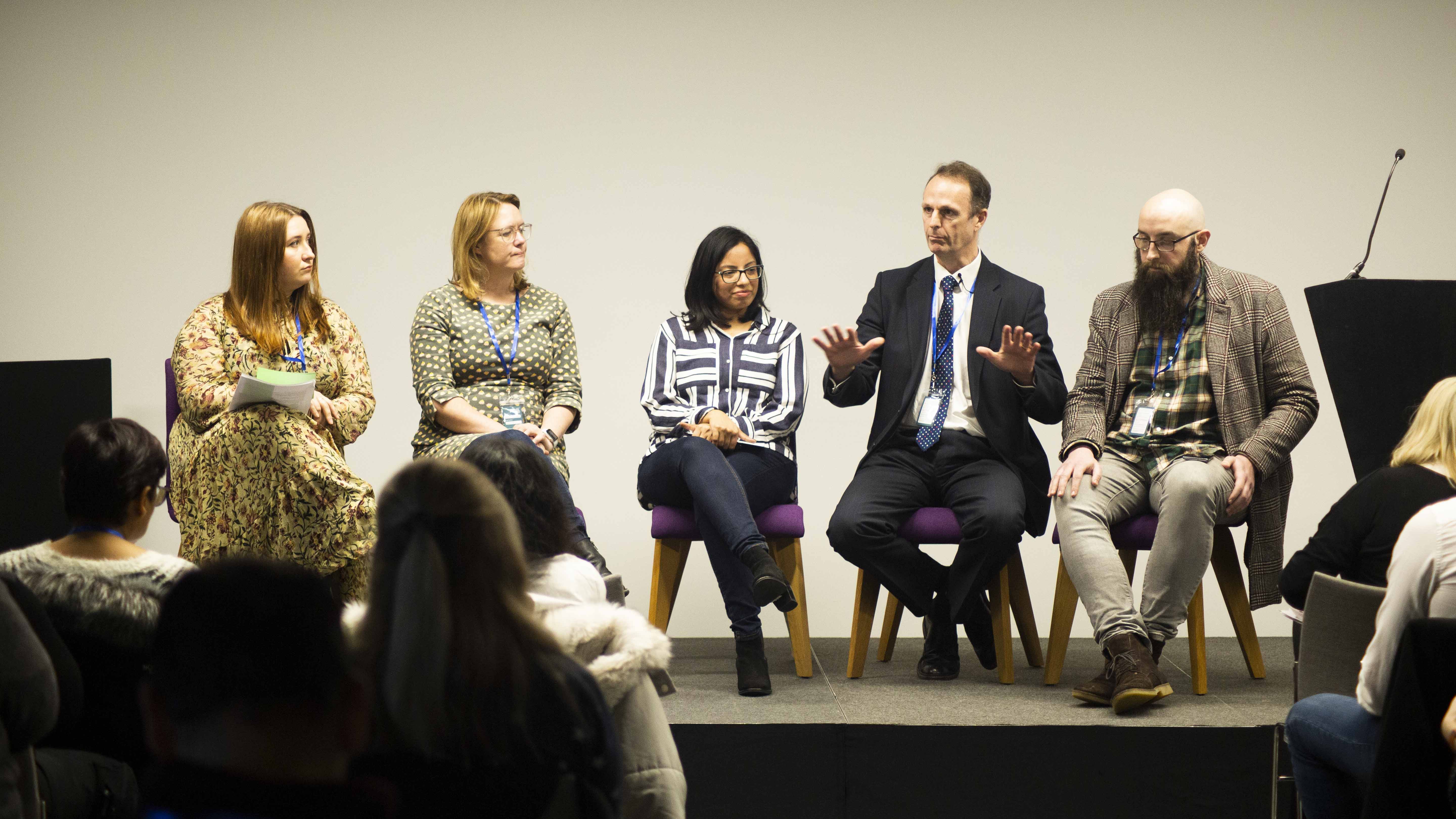 To round of the afternoon sessions, guests enjoyed a keynote address on "The Digital age is more than ever a human age: the future of tech education" delivered by Craig Fenton (Director of Strategy and Operations UK&I, Google) and a talk on "What does the future look like for the sector?" delivered by Jingru Yang (Director of the Incubation Team, BT).
Following the Conference, Graduates for Greater Manchester hosted a networking reception, which featured a selection of speeches from those involved with the programme.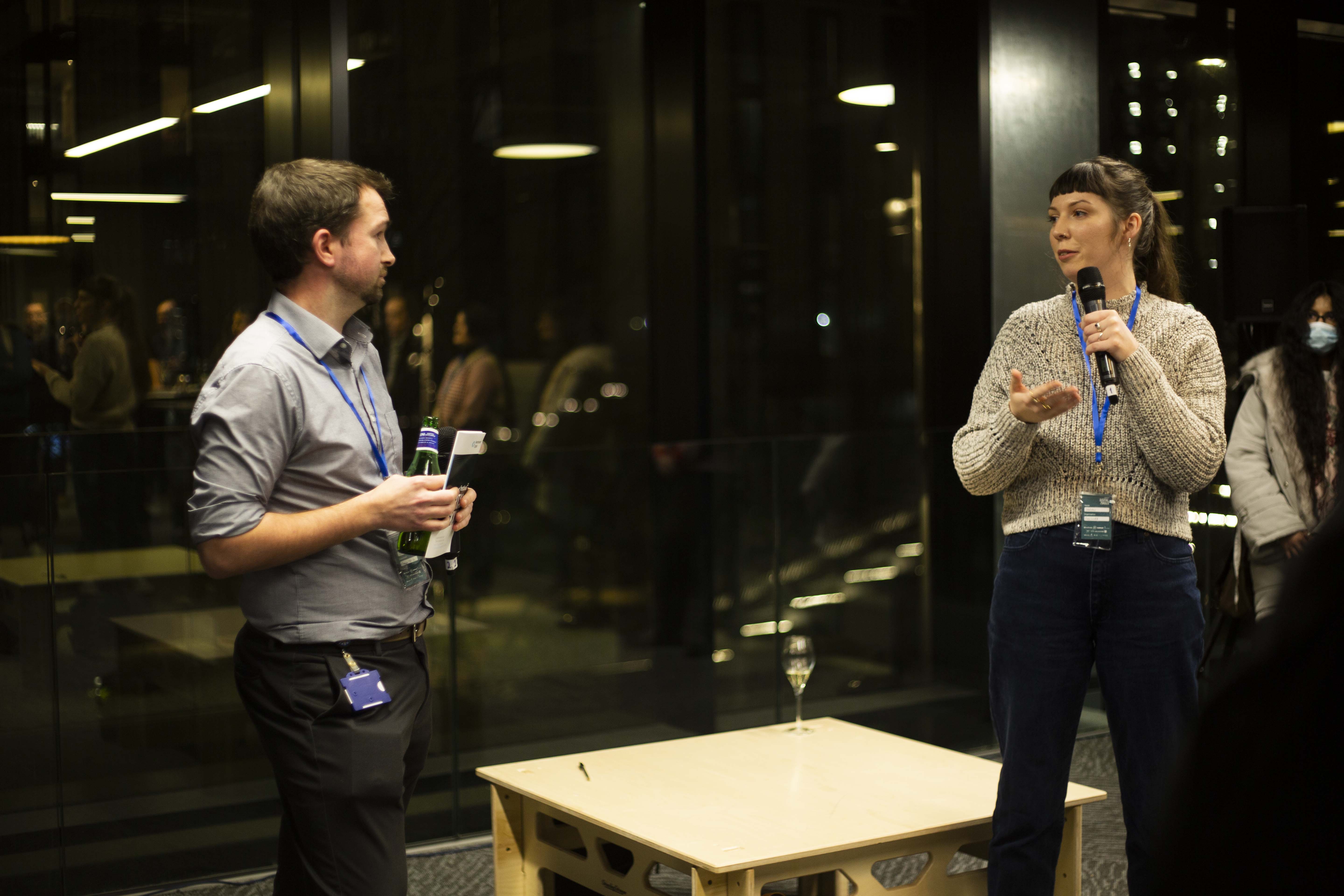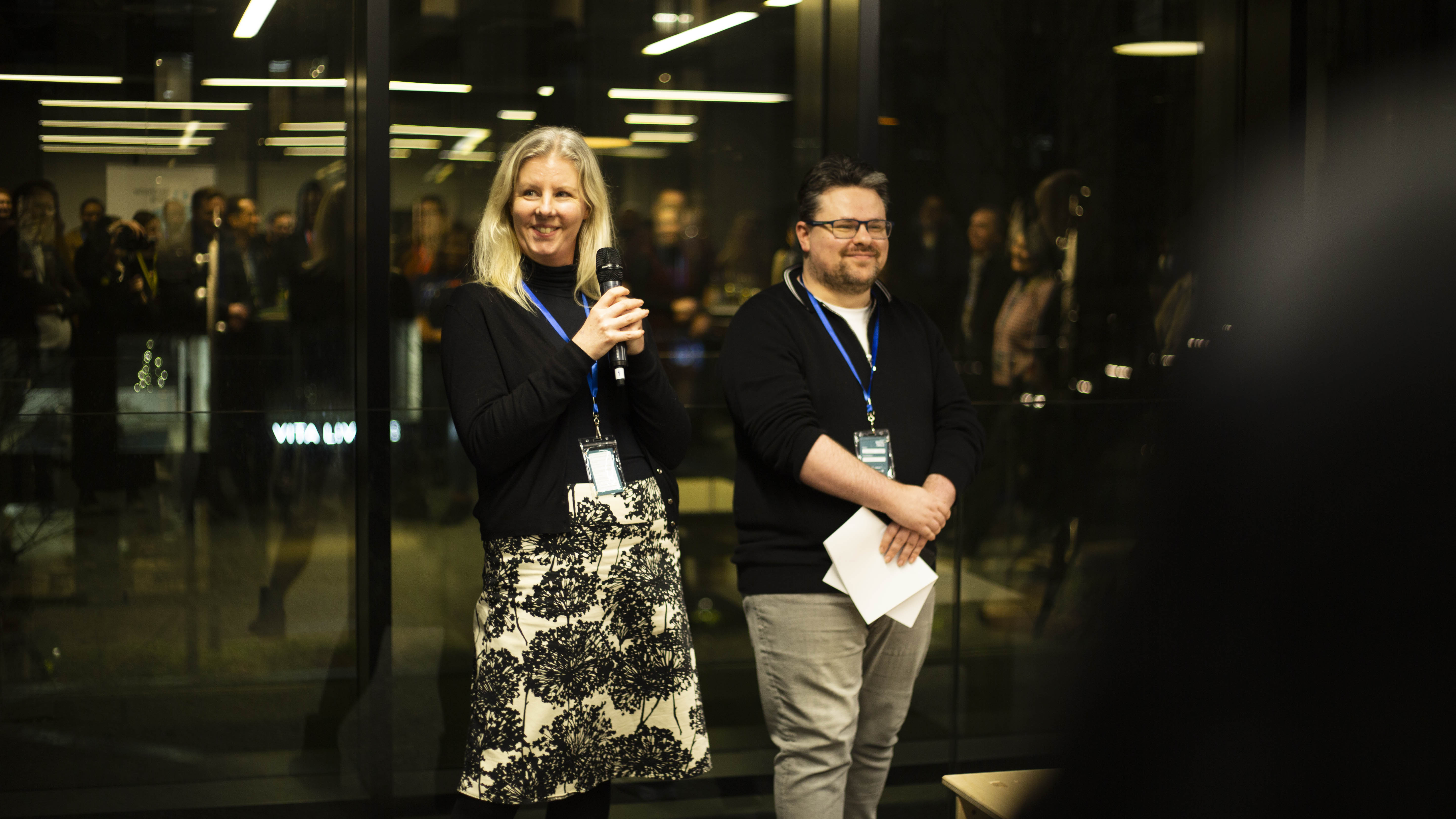 Digital Apprenticeships Day
On Tuesday, we hosted a Digital Apprenticeship Day as part of both the Digital Skills Festival and National Apprenticeship Week. The day was split into two virtual sessions:
AM: Employer Breakfast Panel - which was aimed at businesses who are interested in finding out more about digital apprenticeships
PM: Learner Session - which was aimed at college students, career changers and those who have recently upskilled in digital who want to find out more about apprenticeships as a route into a career in digital
Businesses involved across the day sharing their insights and experiences of digital apprenticeships included Auto Trader, BT, Co-Op, BAE Systems Applied Intelligence, Northcoders, Naimuri, Bentley Motors, Google, BCS, Government Digital Cabinet Office, Apprentify, QA, NowSkills and Manchester Metropolitan University.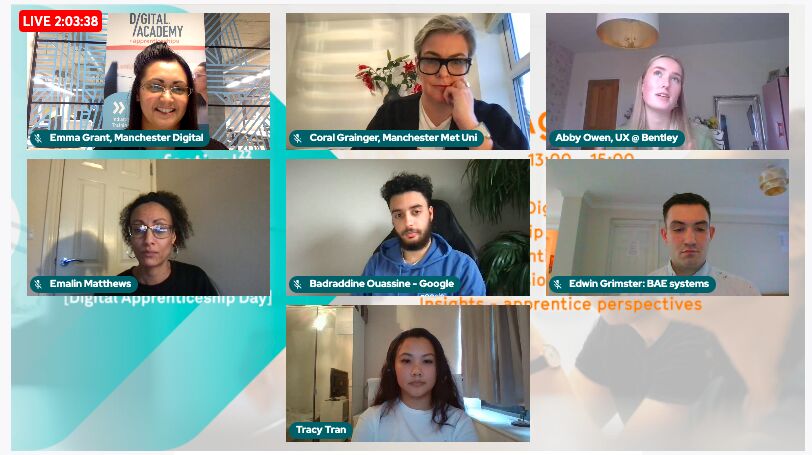 Industry Insights Day
Elsewhere on Tuesday, BT, UK Home Office and Zühlke Group led virtual Industry Insights sessions with local schools and colleges, including Canon Slade School, East Manchester Academy and Manchester Academy.
Auto Trader delivered their Industry Insights session on Thursday to Tameside College.
These virtual workshops were designed to bring to life the world of digital, providing an opportunity to learn and develop new skills across a range of topics in the digital sector as well as valuable career insights.
Talent Day
Wednesday was the big one - as 1,600 students, graduates and jobseekers met over 40 of the North West's leading digital and tech businesses at etc.venues Manchester for Talent Day.
Early feedback suggests that the businesses involved highly valued the opportunity to meet so many fresh faces face-to-face, particularly following the last couple of years when these types of events have not been possible.
We'll be sharing some testimonials from the day in the coming weeks, and look forward to hearing about the hires that have occurred based on interactions at Talent Day in the coming months.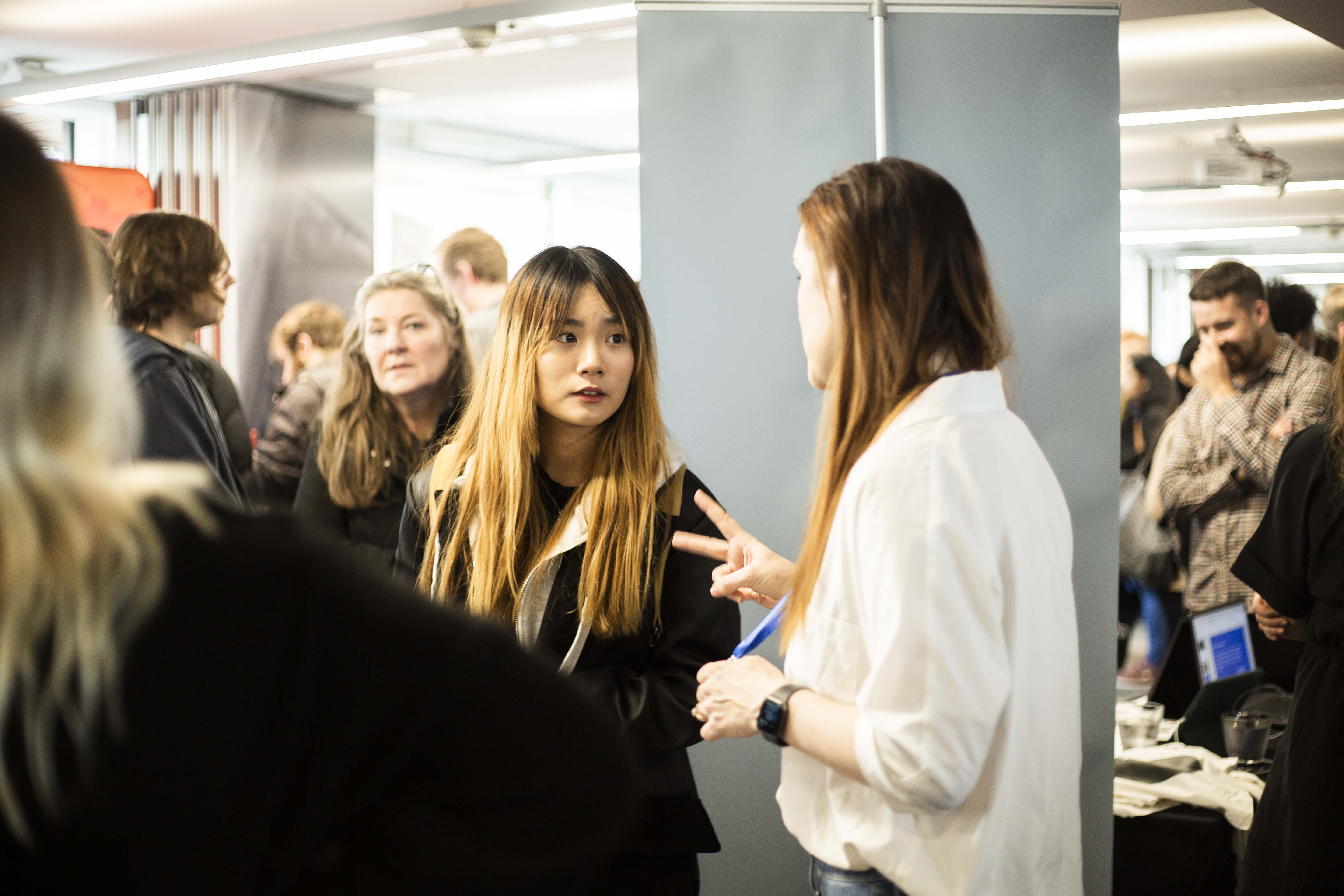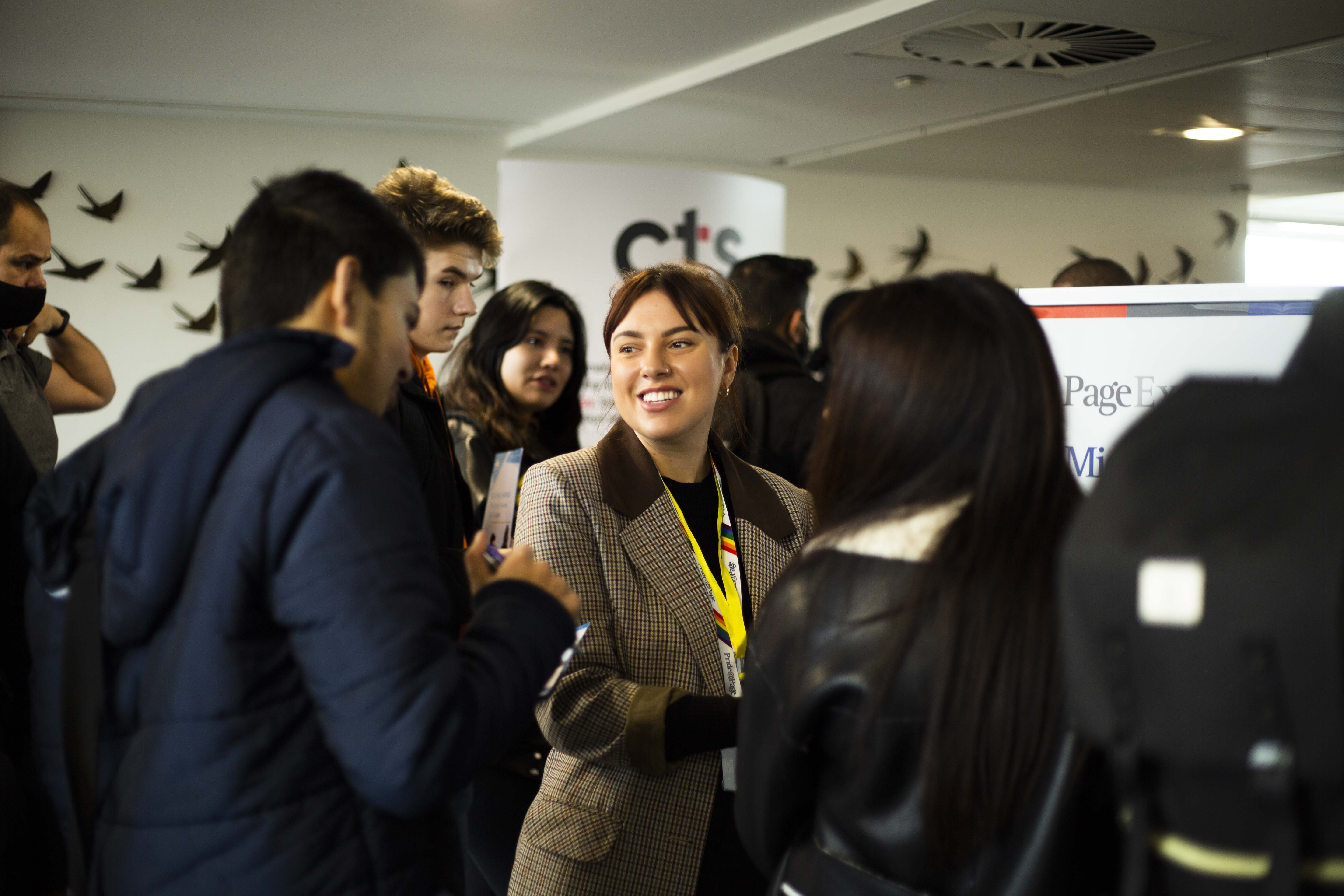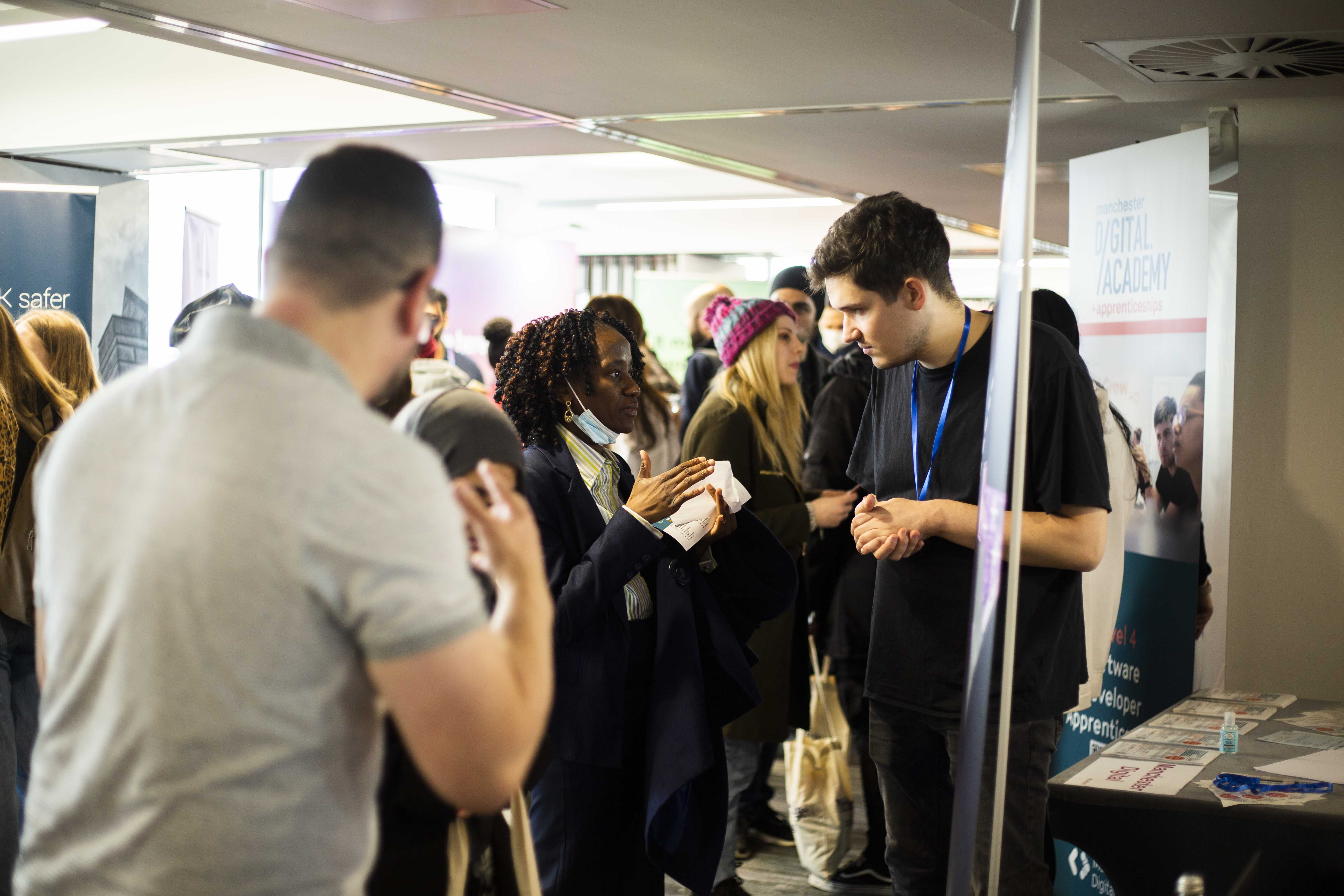 In addition to the activities within the main exhibition space…
Seminars were delivered by sponsors Auto Trader, BT, Naimuri and the UK Home Office
100 attendees dropped into our CV clinic for advice and guidance on how to present themselves to businesses
17 IN Digital interviews took place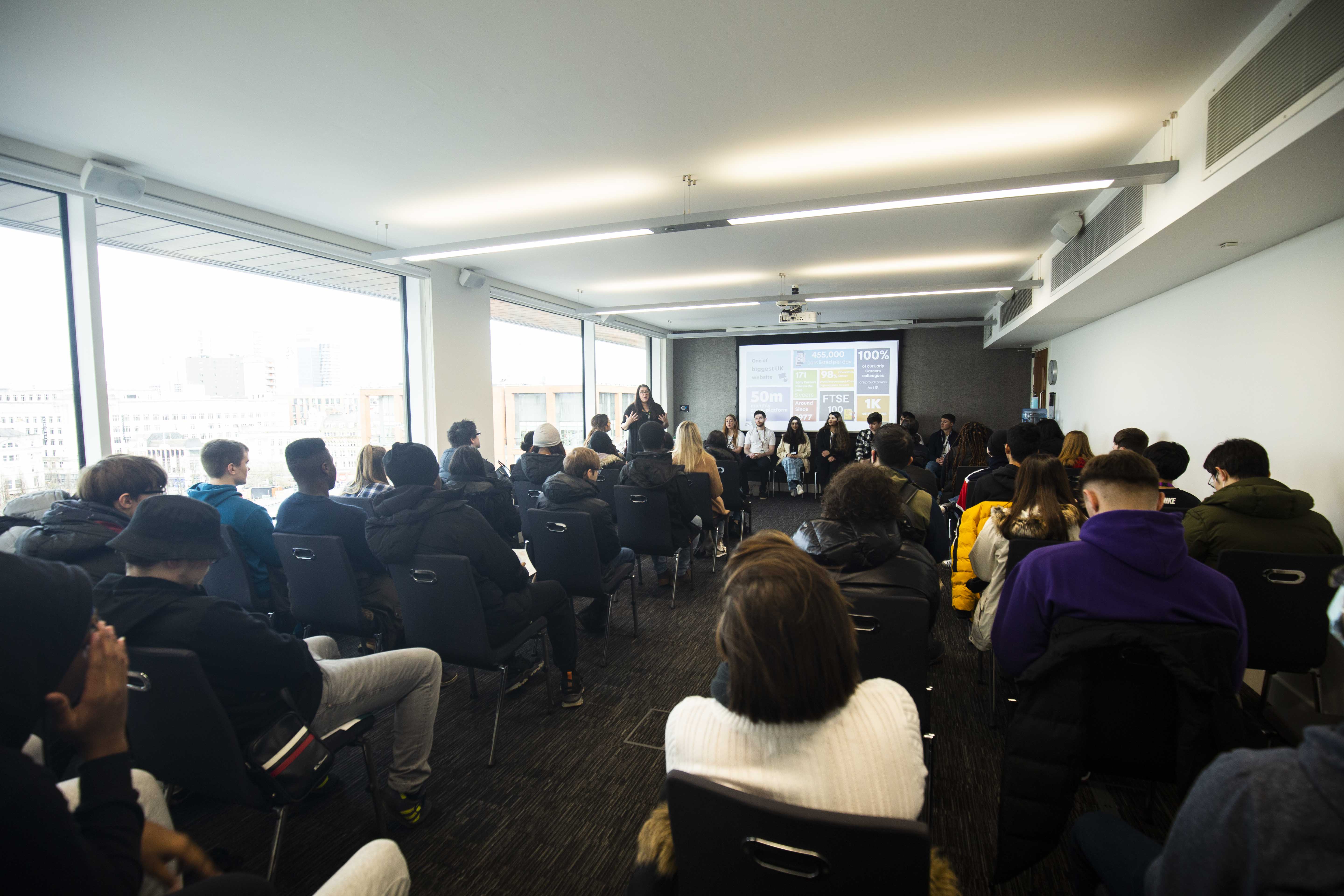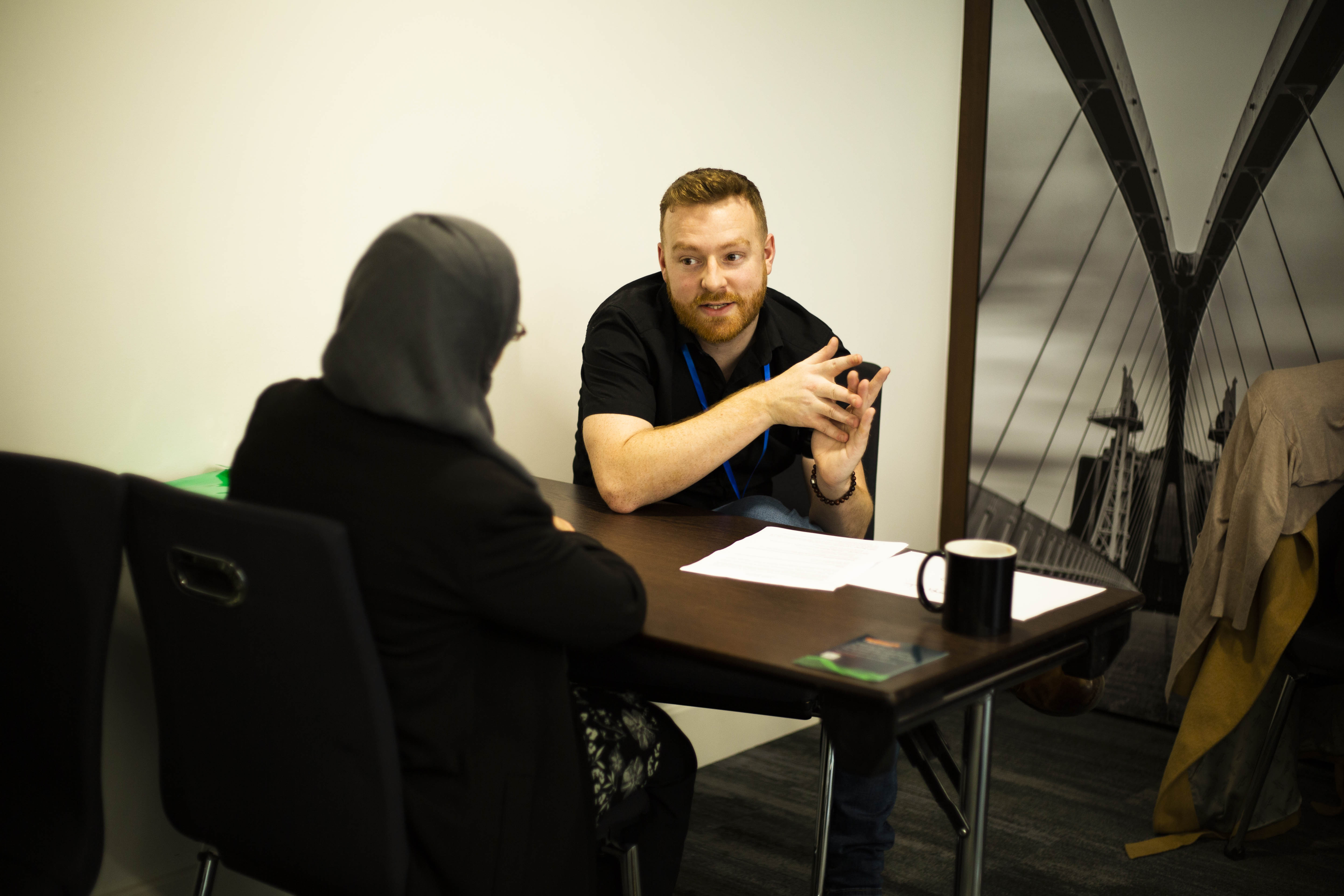 Professional Development Days
To round off the week, we hosted two days of Professional Development sessions and workshops, available for any individuals working in the sector looking to enhance their knowledge and learn from their peers.
Recordings of these sessions will be available soon, and included:
Auto Trader: Steps towards Net Zero
Microsoft: Power BI
Naimuri: Working in Agile
Bentley: Product Design and 3D Printing
Zuhlke: Start your Digital Transformation with User Story Mapping
Hackajob & UK Home Office: Tech Recruitment - Hiring & Retraining
Co-op: Death and other difficult words - Choosing the right language
Get involved with next year's event
If you would like to discuss sponsorship of our 2023 Skills Festival or taking an exhibition stand at next year's Talent Day, please email lydia@manchesterdigital.com.
Want to be involved next year but not a Manchester Digital member? Download a membership brochure to find out about all of the benefits of membership.