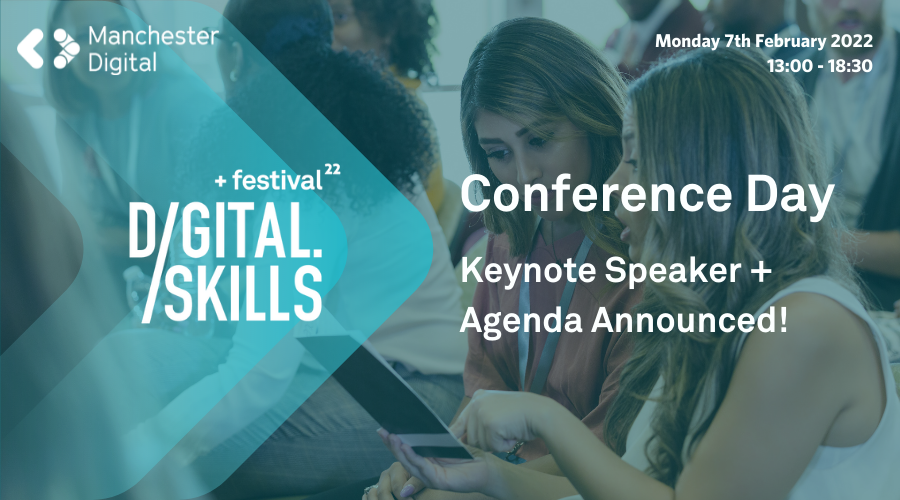 Manchester Digital have announced the agenda and keynote speaker for the 2022 Digital Skills Festival Conference Day, with tickets now available to book.
Returning as an in-person event for 2022, the Conference will take place on Monday 7th February at Circle Square, Oxford Road, and is held each year for industry professionals, education experts and policy makers to discuss and share strategies for tackling the skills issues facing our industry.
In addition, we'll present the findings from this year's Digital Skills Audit, looking at the impacts on the industry and what this means.
Tickets for this Conference Day 2022 are available to book here.
Keynote Speaker
We are delighted to announce that delivering the keynote speech this year will be Craig Fenton; Director of Strategy and Operations UK&I at Google.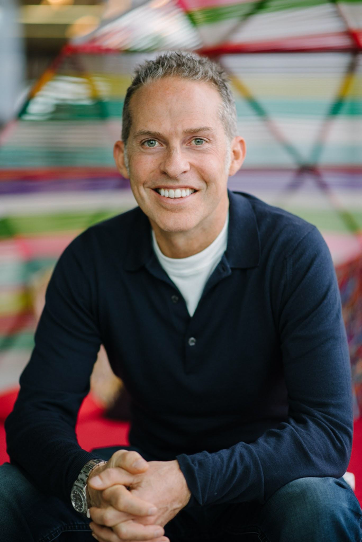 Craig is a business leader and entrepreneur who has worked in the technology industry for 20 years. He leads Strategy & Operations for Google in UK and Ireland, is an author, angel investor and advisor to several start-ups, and founded his own record label and film production company to give creatives from less privileged backgrounds their start in music and film.
Craig has a podcast and YouTube channel called Coffee, Eggs & Inspiration where he interviews inspiring leaders about their story. Craig grew up in New Zealand and lives in London, where he and his family have been based now for more than 20 years.
Craig's keynote speech will be titled 'The Digital age is more than ever a human age: the future of tech education'.


Agenda
Please see below for the agenda for Conference Day 2022, or click here to view or download as a PDF.
The full line-up of speakers and panellists will be announced soon.
13:00 - 13:30: Arrival & Registration
Welcome & Introduction to Skills Festival
Katie Gallagher, MD, Manchester Digital
Ministerial address
Keynote Presentation
Skills Festival Headline Sponsor, Auto Trader
Panel Discussion: The Democratisation of Emerging Technologies
How accessible are future skill sets? The Government's recently published National AI Strategy, sets the tone of 'a step-change for AI in the UK, recognising the power of AI to increase resilience, productivity, growth and innovation across the private and public sectors' This panel will explore how approaches to emerging skills such as AI should be democratised, to ensure high-end technology skills and knowledge for practical application is accessible to diverse early talent, and potential implications for such developments to be left largely in the hand of higher-level academia.
- Panel to be announced.
Skills Audit
Findings and Questions
Panel Discussion: Wage inflation: the impact on sustainable tech recruitment in Greater Manchester
In-demand job roles continue to be in short candidate supply. Recruiting enough of the right tech talent continues to hinder the sector's growth in the region. Until outcomes of the current investment in reskilling and up-skilling are realised, we're seeing a vicious circle of wage inflation that is not sustainable and may ultimately damage the ecosystem. Does this mean intervention is needed? This panel will export the realities of such behaviours on business growth/survival, diversity innovation, as well as consider whether the shift to remote working is or will impact on recruitment in the long term, positive and negative.
- Panel to be announced.
Keynote Speaker
Craig Fenton: Director of Strategy and Operations UK&I, Google
The Digital age is more than ever a human age: the future of tech education
Closing Remarks and Final Thoughts
Katie Gallagher: MD, Manchester Digital
Regional Government Leader - TBC
17:00 - 18:30: Networking & Drinks
* This programme is subject to change and updates will be released on the run up to the Skills Festival
Attendance at the Conference is free and open to any digital business or education provider.