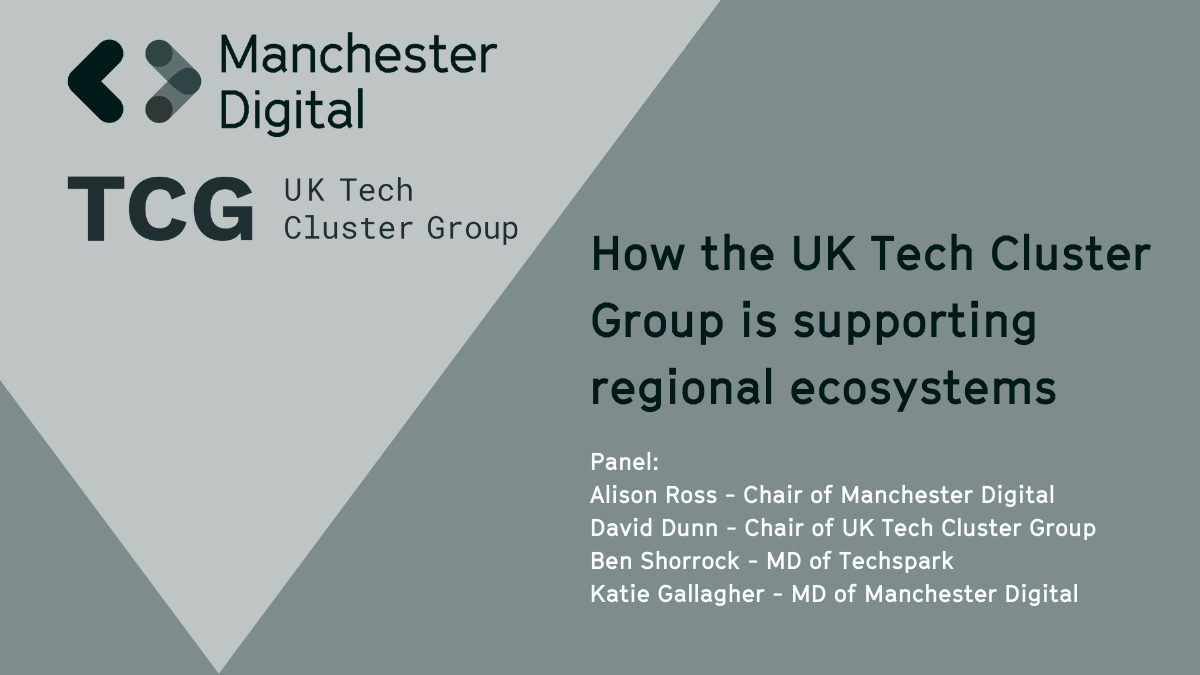 As part of Manchester Digital's 2020 Members' Meeting, a panel discussion was held featuring representatives from the UK Tech Cluster Group to share insights on what is happening in regions from across the country from a tech perspective.
The UK Tech Cluster Group was founded to bring together individuals and organisations who represent groups of digital and technology businesses from all over the UK.
This panel outlined the work the UK Tech Cluster Group has done so far and highlights how it supports regional tech ecosystems across the country. The panel, chaired by Manchester Digital chair Alison Ross, also looked at the 7 recommendations from their Recovery Roadmap and discussed how they would like to see them taken forward by central and regional governments.
Watch the full panel discussion below.
Featuring:

Alison Ross - Chair of Manchester Digital
David Dunn - Chair of the UK Tech Cluster Group and CEO of Sunderland Software City
Ben Shorrock - Managing Director, Techspark
Katie Gallagher - Managing Director, Manchester Digital