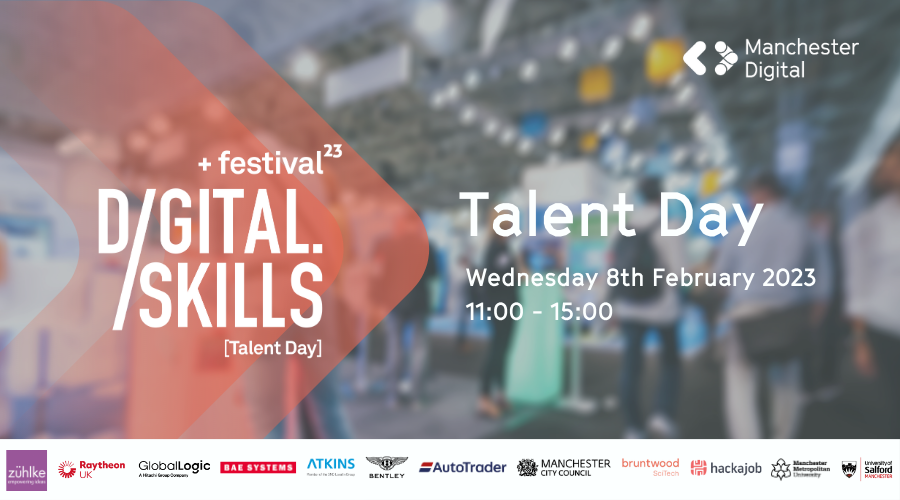 Talent Day is the largest digital and tech career fair in the North, giving 1,600 students, graduates, jobseekers and career changers the chance to meet 40 of Greater Manchester's leading digital and tech businesses.
This year's event will take place on Wednesday 8th February at etc.venues, and is a must attend for anybody hoping to get ahead in the industry.
Not got a ticket yet? You can book your free place via the link below.
Already booked? Read on to find out what to expect on the day and the best ways to prepare to ensure you get the very most out of this fantastic opportunity.

What happens at Talent Day
40 of Greater Manchester's leading digital and tech employers will be exhibiting, looking to meet the next generation of talent - as well as advertising some of their current vacancies.
Exhibitors will span the breadth of Manchester's digital and tech sector, and you can expect to find career opportunities in development, digital marketing, project management, design, UX and much more.
We'll be releasing more information about our exhibiting businesses and the job roles they are looking to fill next week.
You'll have the opportunity to speak to these businesses directly - finding out more about them, their values and their opportunities, as well as having the opportunity to sell yourself and build your network.
In addition, there will be employer led seminars delivered by our sponsors Auto Trader, Atkins, Raytheon, GlobalLogic, BAE Systems Digital Intelligence, plus the chance to visit our CV clinic.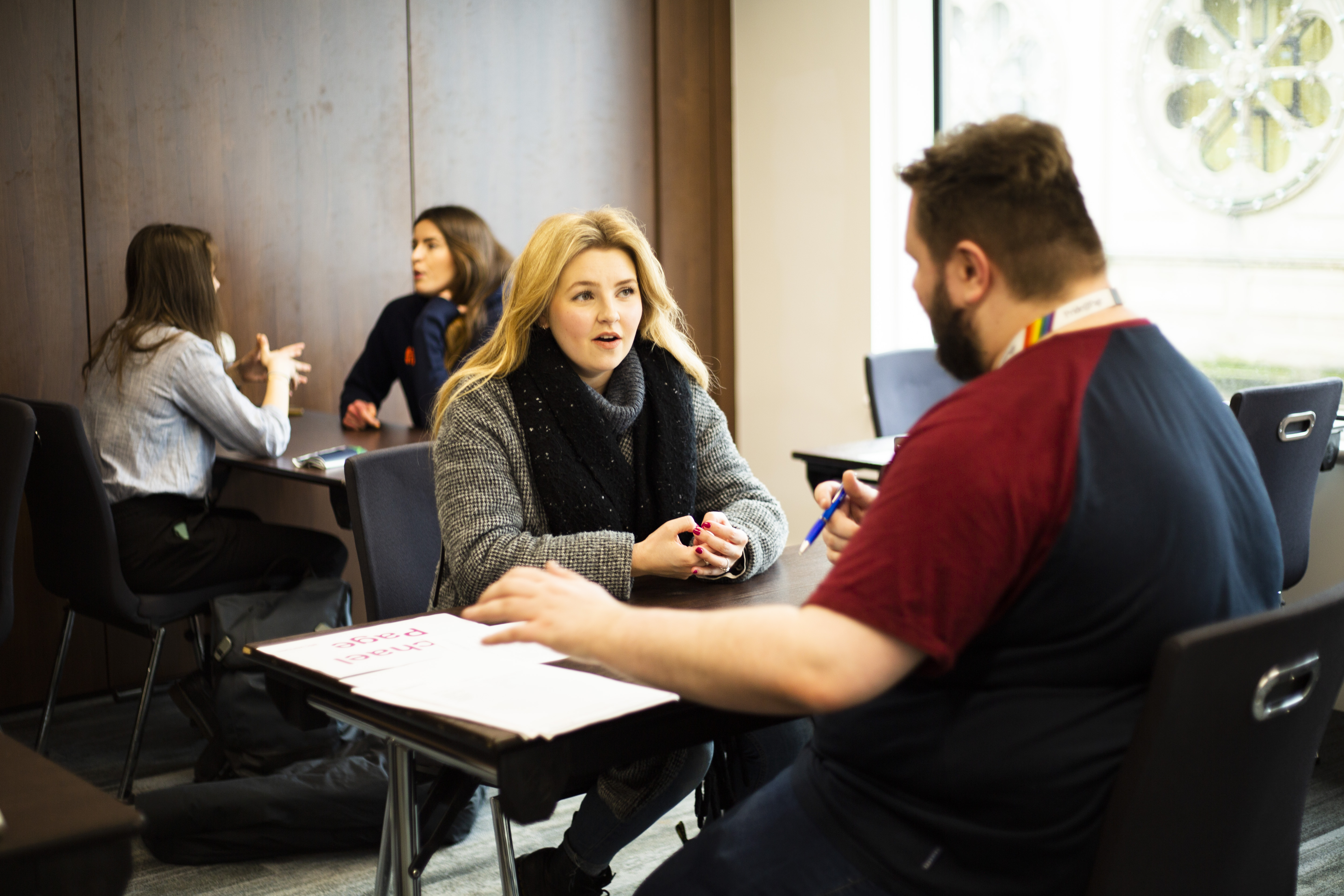 Preparation
Make sure you know your stuff! Research which businesses will be exhibiting and what they do. We'll send you a list of the attending companies before the event, or you can browse them here.
You may wish to make a list of priority businesses that you definitely want to speak to on the day, but keep an open mind and speak to a few that you may not have heard of before or were naturally drawn to - you never know where it could lead!
Update and tailor your CV, and make sure you have printed enough copies to hand to businesses on the day. Think about how you can demonstrate your skills and interests you have as well as your qualifications. And remember to show a passion for the industry too! If you want some tips on setting up your CV, watch this video.
Got a LinkedIn/Twitter account? Ensure the information on there is up to date, include on your CV and follow/connect with the companies that interest you.
Prepare questions that demonstrate your interest in the companies you wish to speak to on the day and think about how the companies would benefit from employing you. This is your opportunity to really stand out from the crowd!
Prepare and practice a career elevator pitch that will introduce yourself to potential employers and make the right impression.
Advice from one of our sponsors:
Have a look at who is exhibiting and do some research.
Have an update to data copy of your CV ready to so you can apply for the roles online at the soonest opportunities
Come prepared with questions. Think about what would be useful for you to know. Questions may come from your research or be general that you could ask multiple employers
Be yourself
No question is a silly question

Sarah Brooks-Pearce - Future Talent Manager, Auto Trader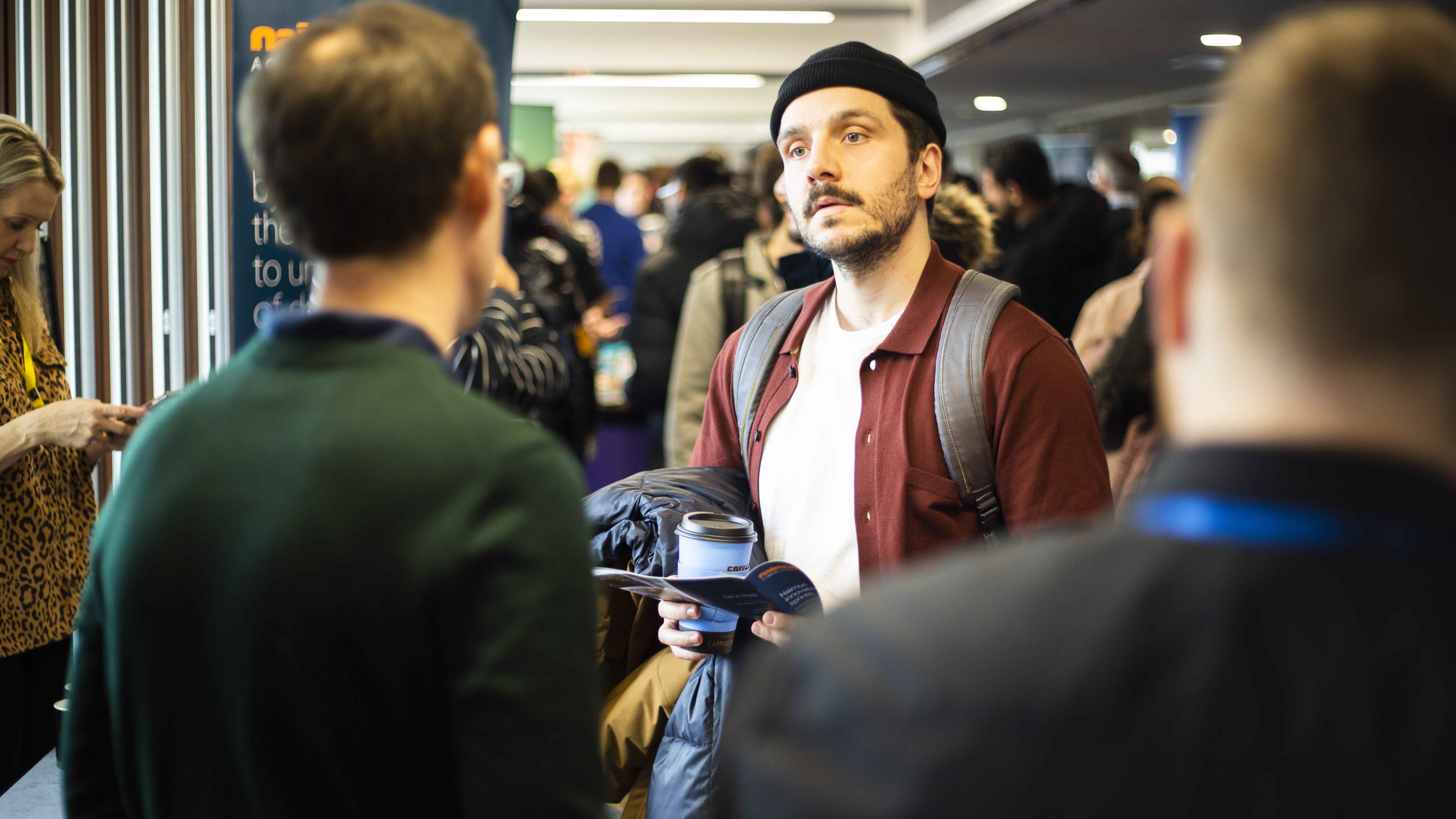 On the day
etc.venues Manchester is conveniently located next to Piccadilly Gardens in Manchester city centre, within easy access of buses, trams and trains. There are plenty of parking options nearby if you wish to drive in. We advise entering via the Minshull Street entrance (rather than the main entrance), where a lift will take you directly up to Talent Day. The event will be well sign-posted on the day.
Talent Day will open at 11am and run until 3pm. We anticipate the event being particularly busy in the morning, so it may be better to plan your visit for the afternoon.
Dress appropriately. Whilst you don't need to be dressed professionally, remember that first impressions can count for a lot so it's important that you are presentable!
Be pro-active - approach businesses confidently, sell yourself and ask questions.
When talking to businesses, use your elevator pitch. Be curious, engaging and show some passion! Businesses will want to see some enthusiasm and remember, competition will be fierce.
Remember, it doesn't hurt to approach a few businesses that you haven't heard of before or who don't naturally jump out at you - it's important to keep an open mind and your dream job could turn up somewhere unexpected.
Make sure you remember recruiters' names and get their contact details. Don't be afraid to make notes on a notepad or on your phone after you've spoken to businesses.
Be open to the advice that you will receive from prospective employers or recruiters, it may open up new opportunities or roles that you hadn't considered before.
Share your experiences across your socials, using the hashtag #MDTalentDay.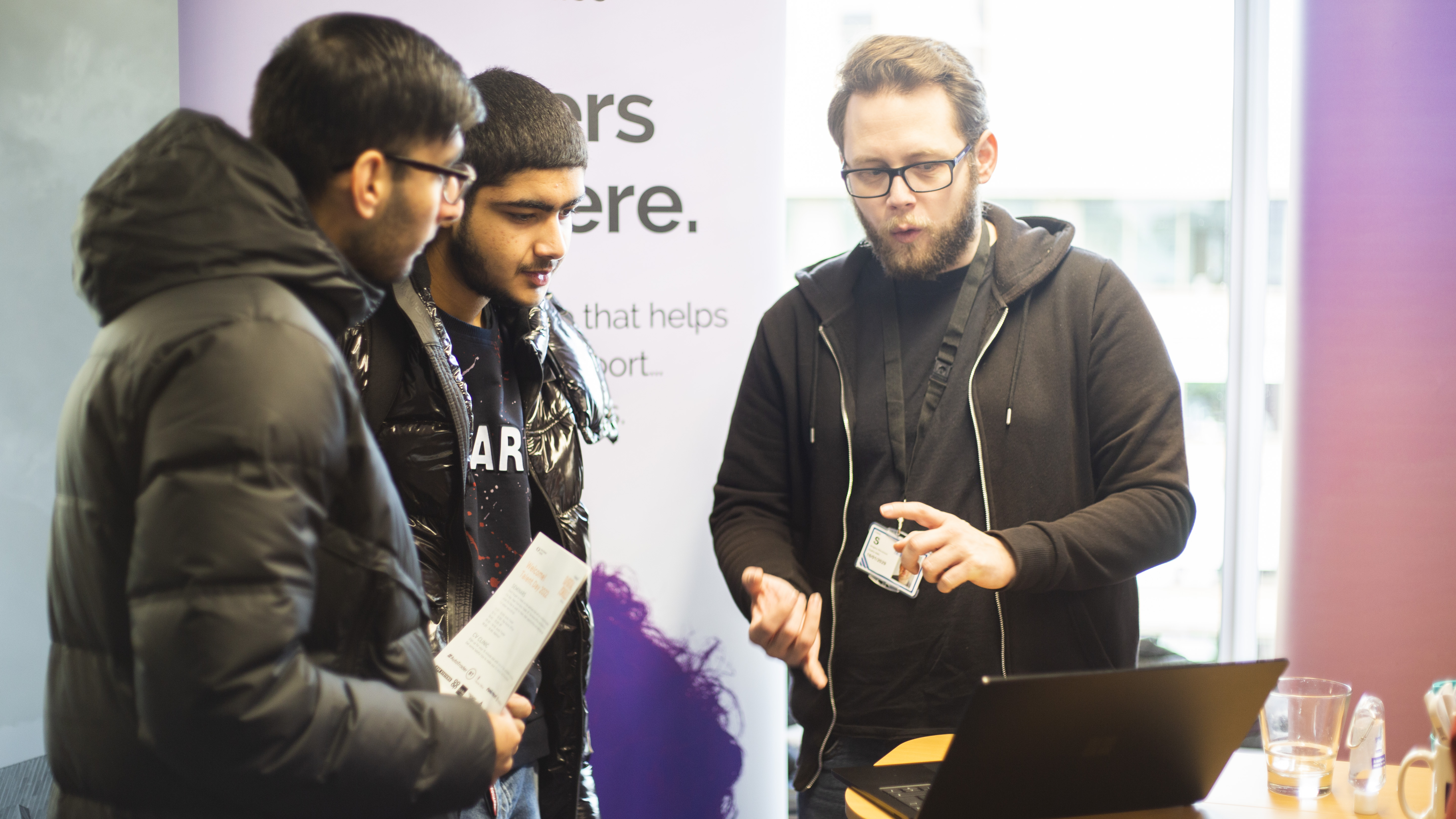 After the event
Follow up with the businesses that you spoke to, even if it's as simple as sending a note to thank them for their time. If you said you would send them any additional information then make sure you do so within a day or two.
Keep up to date with what is happening in the industry and with the companies you spoke to. You could follow them on LinkedIn and Twitter, or sign up to the Manchester Digital newsletter to keep up to date with the latest news, events and jobs from across the sector.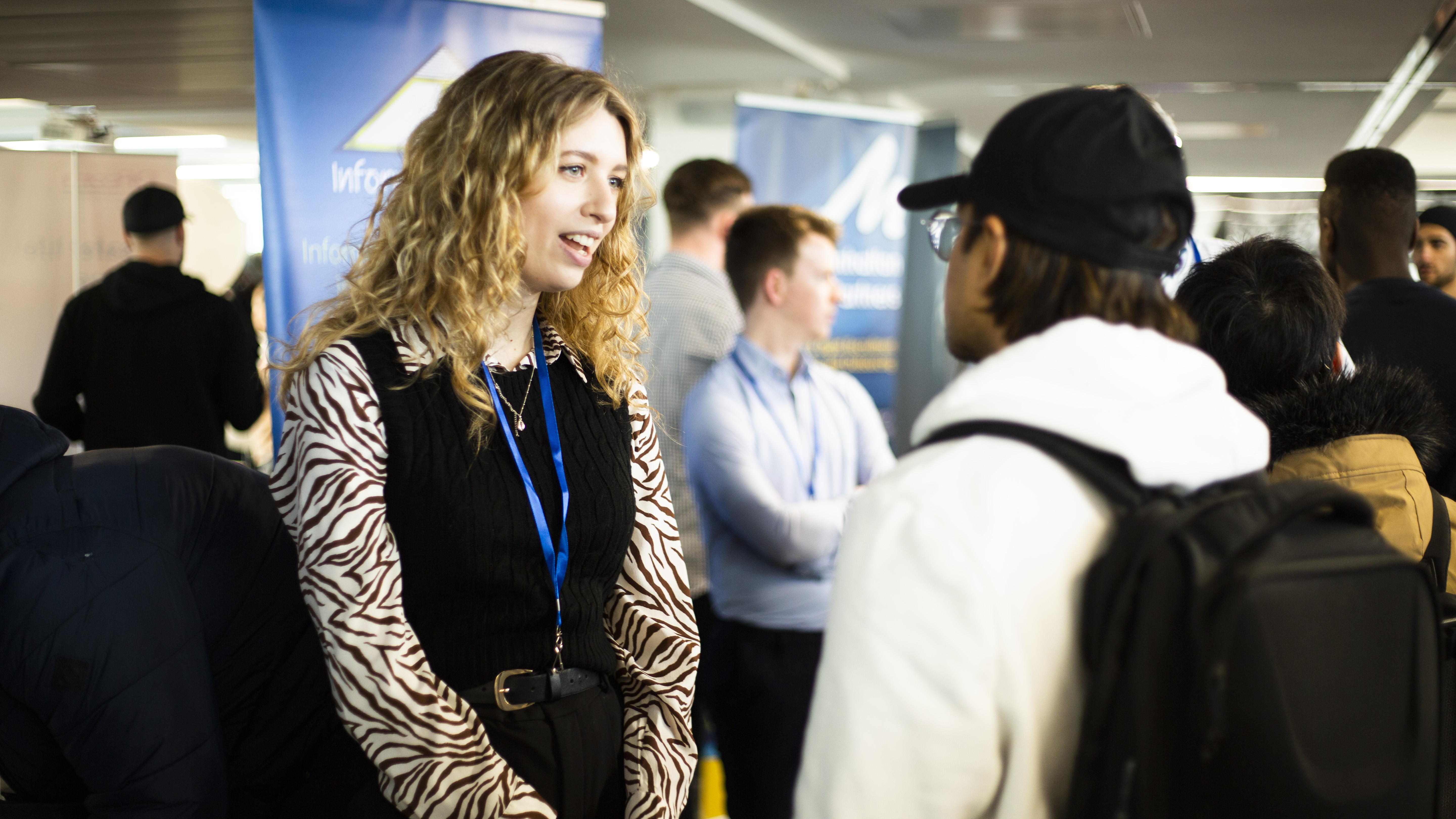 Not booked your place at Talent Day yet? Book now via the link below.