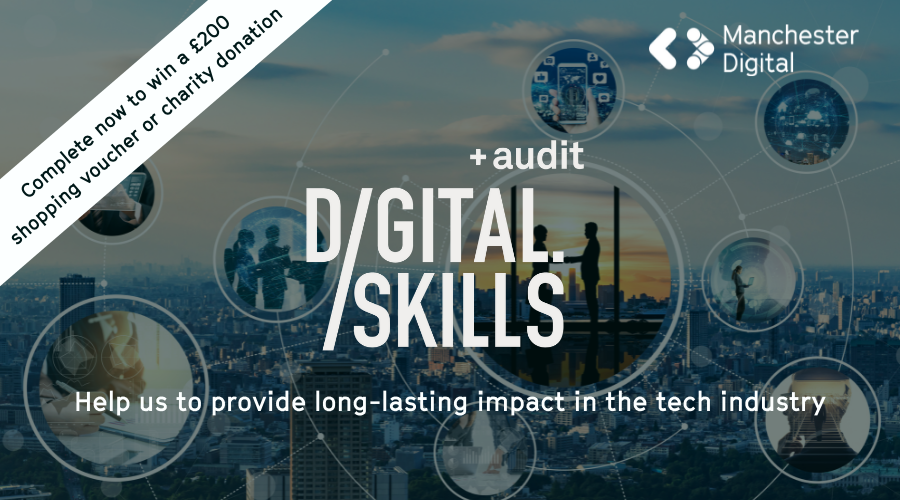 Time is running out to complete the Digital Skills Audit for 2022 and ensure that your voice is heard in this important piece of research.
Businesses and individuals working in the digital and skills sector in Greater Manchester have until Friday 19th November to complete the survey and be entered into a prize draw to win either a £200 one4all voucher or £200 donation to a charity of your choice.
The survey takes about 10 minute to complete and it's vital that we hear from as wide a range of voices as possible as the Digital Skills Audit provides us with important information on the sector, the people working in it and the future skills demands that are emerging.
This helps us continue the work we do with education and industry to continue to support the ecosystem to be more progressive, inclusive and diverse.
Manchester Digital will use the findings to deliver a summary report which will be published at the Digital Skills Festival in February 2022.