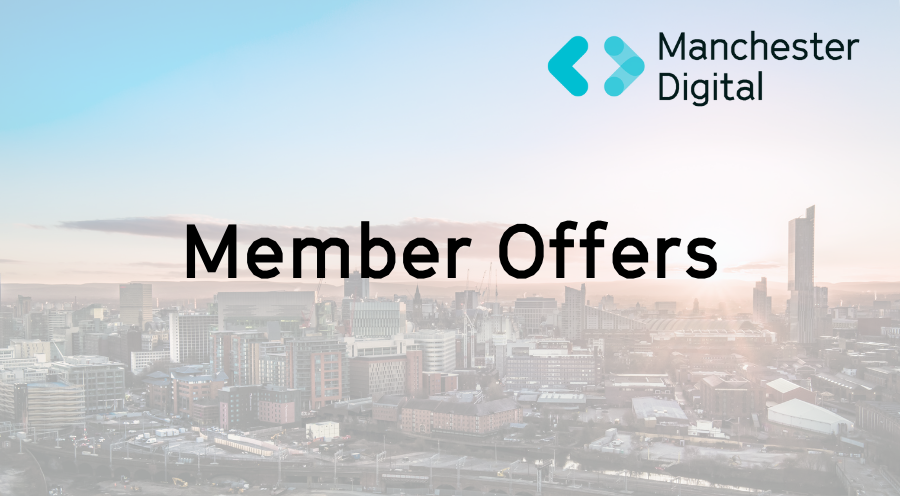 Manchester Digital is excited to launch our new Member Offers page - an exclusive space for our members to share their offers, discounts and perks with other Manchester Digital members.
As a Manchester Digital member, you're are able to take advantage of offers uploaded by other members to support your business growth, marketing and branding, business operations and finances.
You'll need to be logged into the Manchester Digital website to view the offers page. If your business is a Manchester Digital member but you don't have a log in, or if you'd like to add more users to your profile so they can also access this page, please contact one of the Manchester Digital team.
Got an offer, discount or perk you'd like to share with the community? Get in touch with myles.hamilton@manchesterdigital.com..