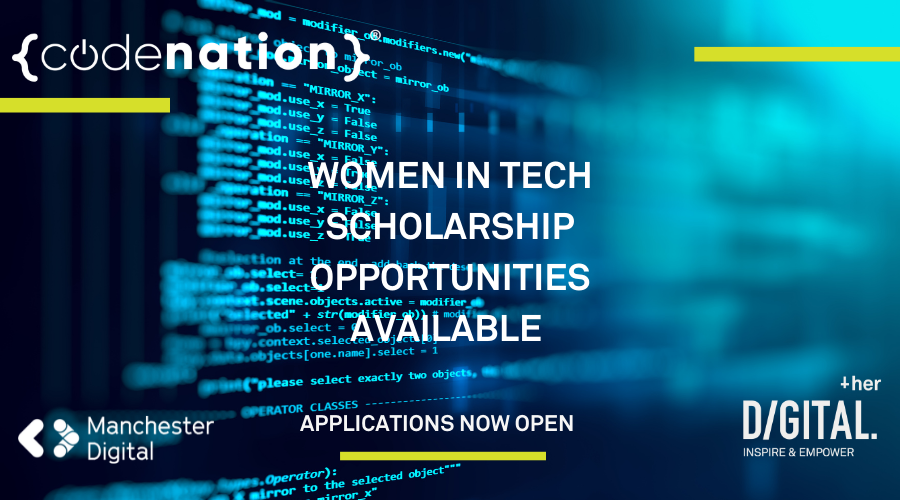 Manchester Digital are excited to be partnering with Code Nation once again throughout 2021.
Together, we'll be providing accessible and fully-funded coding scholarships to create more opportunities for women to enter the digital and tech sector across Greater Manchester.
Two types of scholarship are to be offered:
Develop Coding - a 3 week level 2 certified course
Master Coding - a 12 week full time coding bootcamp
Applications are now open for both of these pathways, and courses will commence across various dates in July.
We are particularly keen to encourage applications from women of a diverse background and prior coding knowledge is not required to apply. All you need to do is tell us a little bit about yourself and why you think this scholarship would help you.
Click here to apply now.
To find out more about the Code Nation programmes, click here.