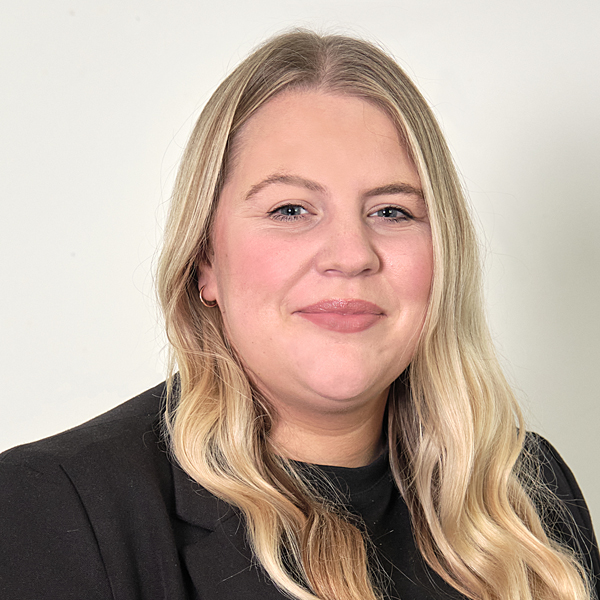 MediaCom has announced the appointment of a new Senior People Partner to oversee teams within its MediaCom Manchester, Leeds and Birmingham offices, which form the MediaCom North group.
Holly Jackson joins MediaCom's HR leadership team having previously worked at online retailer, The Very Group where she progressed from HR Advisor to Talent Partner and finally HR Business Partner for retail.
Her new role at MediaCom North will focus on embedding MediaCom's UK-wide strategy within the group and leading the HR Operations function in the North, that has helped to onboard more than 100 new employees in the past 12 months.
A key focus will be on cultivating MediaCom's inclusive culture and supporting its People First, Better Results ethos. She aims to collaborate with Employee Resource Groups to foster the culture through programmes and initiatives that connect underrepresented groups and their allies. She will also have a big focus on mental health training, career progression and personal growth.
Speaking about her appointment, Holly says:
"A diverse and inclusive culture is something most businesses are striving for right now but what really attracted me to this position is how MediaCom North is already achieving this. There is such a strong feeling that everyone belongs and commitment at all levels to put wellbeing and D&I front and centre.
"Working in the fast-paced and ever-changing world of retail certainly kept me busy over the last seven years and I am excited to bring this skill set alongside a fresh perspective to the agency business. This for me is an invaluable skill at MediaCom, we are industry leading in a lot of what we do and are constantly thinking of innovative and creative solutions as well as adapting to the changing consumer and client landscape, so it's important that I can move at pace too.
"I am a creative person in my personal life, so to join an industry where I can see this creativity everyday (and on our screens, the radio and on my social media) was important to me. It is important to me that colleagues know I appreciate all the skill, talent and passion that goes into what they do, I feel it makes me a better People Partner.
"I am passionate about what MediaCom North does and the colleagues that make it what it is, I look forward to meeting more colleagues across they group as it is really important to me that I am accessible to all colleagues, as this will help me understand what's working and what's not and will allow me to understand where my focus should be"
Holly adds: "Attraction and retention of talent will be my most significant challenge in 2022. This is a focus for any industry, it's a tough market post-Covid and colleagues want more from their employers. It's not just about the salary anymore, they want to understand what flexibility looks like, what is the learning and development offering, what is my route to progression and what does the company I work for care about and is that reflected in their culture and their CSR"
Nicola Marsh, Managing Director of MediaCom North, comments:
"It's an exciting time for us to have brought Holly into the senior team and to be adding a new layer of expertise to the business. Career progression and encouraging new talent into the industry sits at the heart of our culture. As we all continue to adapt to hybrid working, and plan our forthcoming move to the new WPP Campus later this year, having a robust HR structure is paramount.