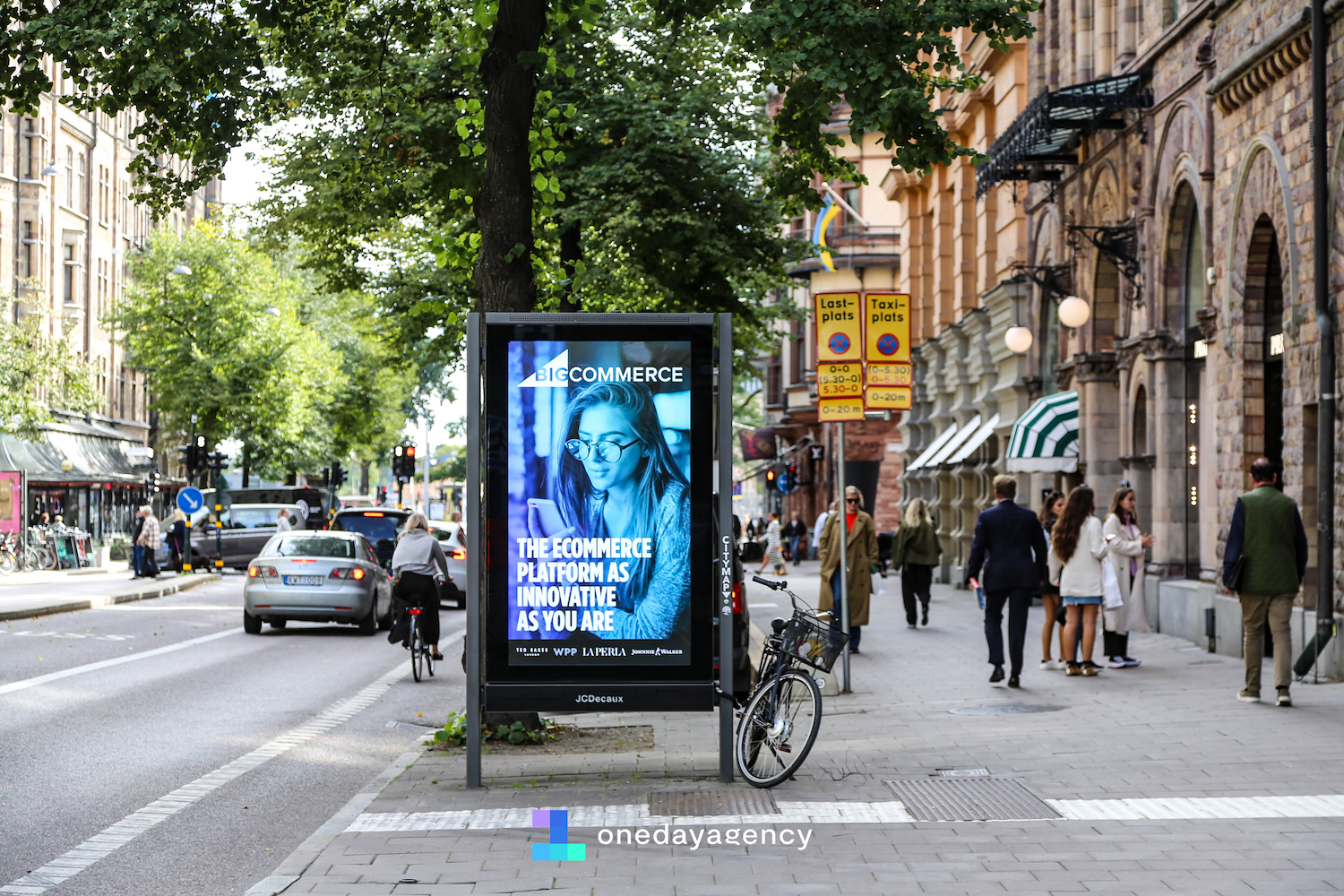 Founded in 2009 and with a global presence, BigCommerce today is a SaaS NASDAQ-listed e-commerce platform that provides software to retailers including online store creation, search engine optimization, hosting, and marketing and security for small to enterprise-sized businesses.
The campaign launched this week in Stockholm and Copenhagen through the hands of One Day Agency's creative and media planning team and will run across digital outdoor in rail and roadside environments targeting a business audience and people interested in opening an e-commerce store. The agency's International efforts continue with a handful of activations running currently across EMEA, Hong Kong and the USA.
Klaudia Szelugowska, from One Day's Growth team, said "It's been a pleasure working alongside BigCommerce on this campaign. We strategically chose digital networks situated in busy commuter hubs, connecting with the desired audience and elevating the brand's presence throughout these vibrant Nordic cities"
Gurveer Chana, BigCommerce's Demand Generation Manager, said: "It was an incredible experience partnering with 1DA Agency. We handed them a strict budget, and they not only met it but exceeded our expectations. Their professionalism, creativity, and unwavering support were instrumental in our campaign's success. From designing ads to picking locations and strategies, they were with us every step of the way, and we couldn't be happier with the results."
As part of those efforts, One Day is now actively working behind the scenes on a new European office location to be announced soon.