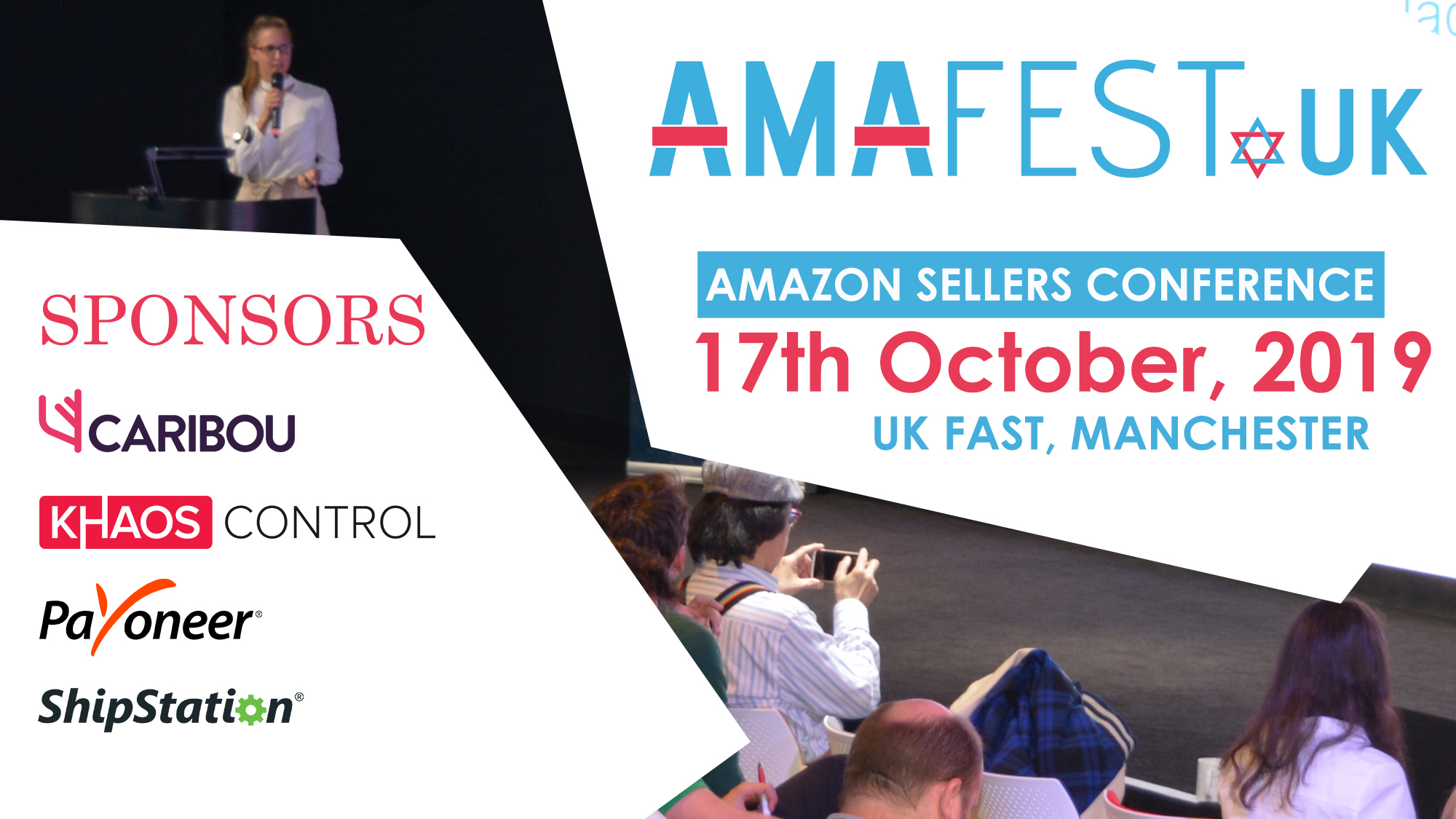 It is less than a month away until #AmafestUK takes place to help brands and sellers grow their sales on Amazon, with a day packed full of expert knowledge.
Founded by Prabhat Shah, an Amazon consultant, the conference has 15+ experts lined up ready to share their knowledge. Whether you are thinking of starting up or you are an advanced seller, there is something to learn for everyone.
"Great event interesting mix of speakers found something in each session across the day to learn from. DAVID MILLER, Camlab
Some of the topics covered during the day are:
#1 Steps to Amazon Keywords Research and Content Audit
#2 Amazon Advertising Strategy From Phase 1 To Phase 2
#3 Build A Real Successful Private Label Business
#4 Cross Border E-commerce – Best Practices & Strategies
#7 Google Seo For Amazon Products
#8 The Hidden Treasures Of Amazon Vendor Program
#9 Transition from 1P Vendor to Hybrid Strategy
#10 Getting ready for Black Friday and Cyber Monday
#11 3 things that helped me sell my Amazon based brand
Amazon is shaking up the retail and supply chain industry, and ignoring its potential will be a huge loss to any business. But you can't just jump straight into Amazon, we must learn how to deal with Amazon strategically to see some serious success both nationally and internationally on Amazon.
On the day you will hear from many experts who will provide you with practical experience, expert knowledge and advice. This is an excellent opportunity you should not miss!
The conference is taking place at The UKFast Campus in Manchester, which is in close proximity to the city centre. Places are limited and tickets are priced at £50 each, this includes refreshments and lunch.