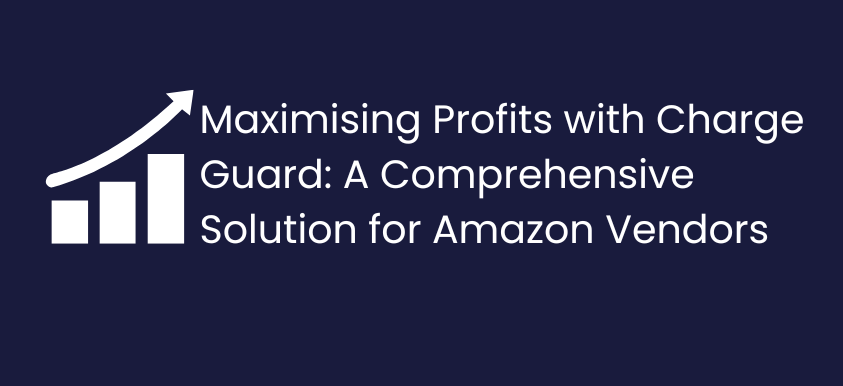 As an Amazon vendor, you know that chargebacks, shortages, and price claims can eat into your profits, and make maintaining a healthy bottom line challenging. That's where Charge Guard comes in. In this blog post, we'll explore how Charge Guard, a vendor-focused Chargeback Recovery Service, can help you recover lost funds and ensure your profitability on Amazon Vendor Central.
Charge Guard specialises in managing chargeback shortages and price claims for Amazon vendors. With their expertise and dedication, they aim to recover a substantial portion of the fees that can significantly impact your profitability.
Understanding the impact
Amazon's fees for chargebacks and shortages have reached staggering amounts, totalling $13 billion in 2020 and 2021 alone. These fees can have a significant impact on your business's financial health. However, with Charge Guard on your side, you have a powerful ally that aims to rectify this and recover a substantial portion of those fees.
The Challenges of Automation & Amazon's Fees
Amazon's dominance and rapid growth have led to heavily automated processes. Although automation can help to improve efficiency, sometimes we need more.
Shortages can occur when automated intake processes encounter errors, such as weighing, barcode scanning, or inventory checks. Amazon's intelligent match system, designed to check inventory during due diligence, often needs clarification and creates multiple invoices. These challenges make it difficult for vendors to accurately track what they've been paid and what they owe.
________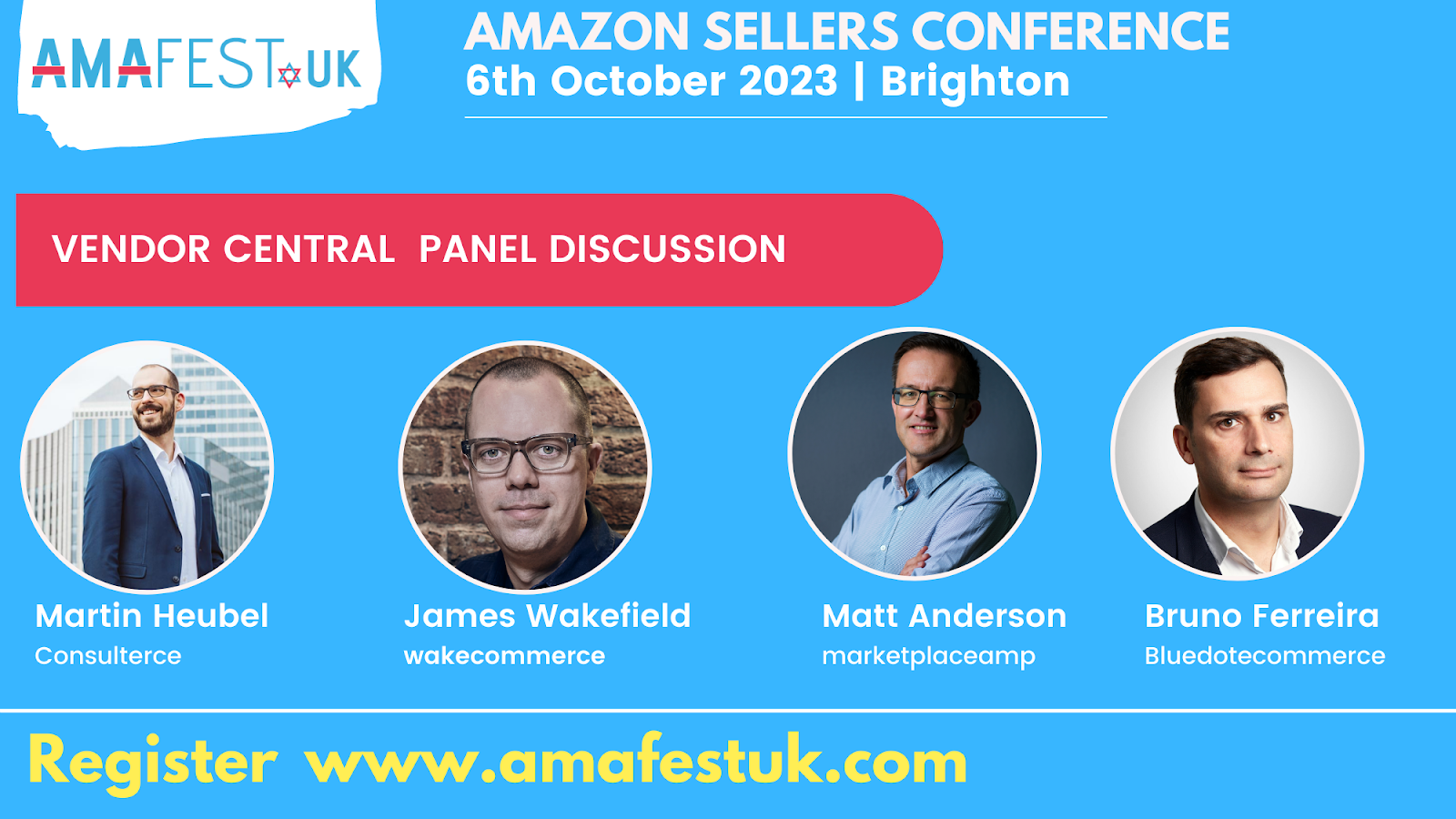 Join us for a lively panel discussion featuring industry experts Martin, Matt, James, and Bruno, where we'll delve into effective strategies for optimising your Amazon vendor operations.
Visit https://amafestuk.com/ to reserve your spot and mark your calendar for the #AmafestUK - Amazon Sellers Conference in Brighton.
________
The Charge Guard Solution
Charge Guard takes these fee challenges head-on with their comprehensive solution. First, let's explore their core pillars:
Fee Recovery: Charge Guard focuses on recovering fees through their expertise and dedicated dispute management. With an average recovery rate of around 70%, they can help you reclaim a significant portion of the fees you're owed.

Mitigation: They work closely with vendors to identify root causes of non-compliant fees and provide education to help mitigate them. By addressing the underlying issues, Charge Guard helps vendors avoid unnecessary fees.

Root Cause Analysis: Certified recovery specialists at Charge Guard analyse chargebacks to determine if the vendor is at fault. This analysis provides valuable insights to help vendors reduce fees in the long run.

Dedicated Point of Contact: When you work with Charge Guard, you'll have a dedicated specialist as your point of contact. This ensures seamless communication and support throughout the process, allowing you to focus on your business while knowing that your fee recovery is in capable hands.

Charge Guard Insight: Charge Guard offers a powerful tool called Charge Guard Insight, which provides visibility into dispute activity. With real-time data on dispute status, recovery rates, and trends, you can make informed decisions and track the progress of your fee recovery efforts.
In addition to recovering fees and providing valuable insights, Charge Guard offers several benefits to Amazon vendors:
Their contingency-based service means you only pay when they successfully recover your fees. There are no upfront costs or hidden fees, providing peace of mind.

Their team of certified recovery specialists brings extensive expertise and experience, maximising the chances of successful recovery.

Their personalised approach ensures you have a dedicated point of contact who provides excellent customer service and support throughout the process.
How to get started with Charge Guard?
Getting started with Charge Guard is simple and hassle-free. Visit their website at charge-guard.com and click on the "Perform a Free Audit" button. Here you will need to fill in some basic information about your business and Amazon account. Their team will then conduct an audit for you. You'll receive a detailed report highlighting the potential fee recovery and opportunities for improvement.
Charge Guard offers Amazon vendors a comprehensive solution to maximise profits and protect their financial health. With their expertise in recovering chargebacks, shortages, and price claims, you can focus on growing your business while knowing that your profitability is safeguarded. So don't hesitate to contact Charge Guard if you face fee challenges on Amazon. Together, you can make a difference and unlock the true potential of your business on the platform.
____
Join us at #AmafestUK - Amazon Sellers Conference in Brighton for our exclusive Amazon Vendor Central Panel! We'll be covering several important topics related to Vendor Central that every Amazon vendor should know.
Book your ticket at https://amafestuk.com/ to learn how to maximise your success on Vendor Central.