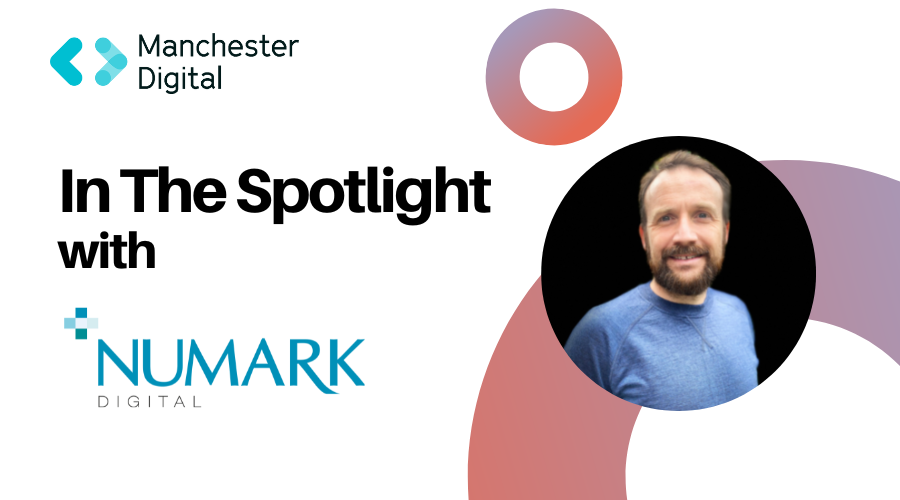 At Manchester Digital we like to interview our members to find out a bit more about what they do and their work in the Greater Manchester digital and technology sphere. This week we're speaking with Peter Fletcher, Digital Project Manager at Numark Digital.
What does your organisation do?
Numark Digital is an exciting new digital venture within Phoenix, with a mission to become the most visible pharmacy service in the UK. Being less than 10 months old and with an ambitious future ahead, we are forming a team of technology and product specialists to help drive the digital transformation of pharmacy in the UK. We have already launched our digital prescription product 'Hey Pharmacist' and have plans to significantly expand our offering.
What do you think is currently the biggest issue facing the tech industry?
Talent Shortage
What is your organisation's biggest achievement?
Supplying more medicines to patients across Europe than any other business
What would you consider to be your organisation's biggest challenge?
Ensuring continuity of supply of medicines through challenging times and recruiting the best talent to support the business through a transitional phase
What do you think the future looks like for Manchester's tech sector?
Really positive.
Tell us something that we might not know about your company?
Pharmaceutical wholesale, with its unique area coverage throughout Europe, represents the core business of the company. In a total of 26 countries, we supply pharmacies, doctors and medical facilities with medicines and healthcare products through more than 161 distribution centres. Millions of people throughout Europe can rely on our services every day. PHOENIX also operates over 2,800 of its own pharmacies in 14 European countries.
Thank you Peter!
To find out more about Numark Digital, click here.
Want to raise your business's profile? If you're a member, contact thom@manchesterdigital.com to discuss featuring your content on our site, social media or newsletter. If you're not a member, get in touch today to discuss the benefits of membership.