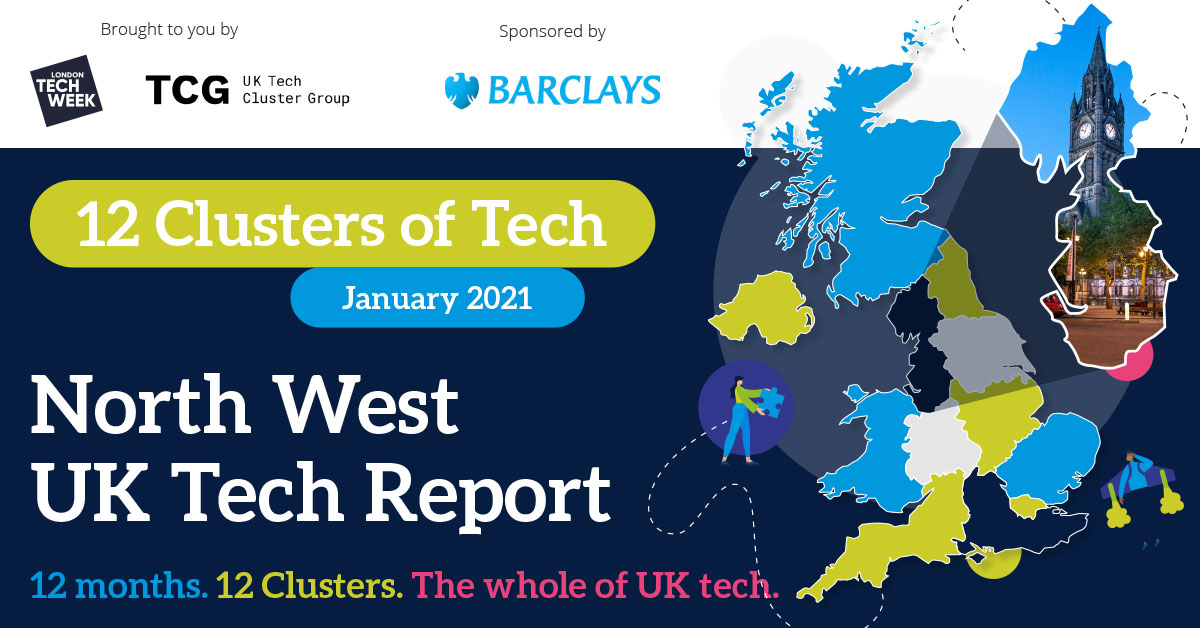 Over the next 12 months, through a series of special reports London Tech Week and UK Tech Cluster Group will explore the unique ecosystems and tech trends in every region of the UK. From space tech in the South West to cybersecurity in Northern Ireland, 12 Clusters of Tech charts the companies, sectors and case studies that make up the entire UK tech landscape.
The recently released fifth report in the series focuses on the North West. The North West tech sector is not only transforming the face of the region but is having a sustained impression on the world. Startups, scaleups and established leaders alike work with some of the planet's biggest brands and have an international reach which seems to know no bounds.

This is a story to marvel at, to be inspired by and to take great strength in.
The North West report covers:
An overview of the tech landscape in the North West
Profiles on the Established Tech Leaders (including THG, The Very group and Blue Prism)
Scaleup Stories (the tech companies spearheading growth)
Ones to Watch (uncover the rising stars…)
Deep dive into the region's cluster hotspots including HealthTech, eCommerce & Marketplaces and FinTech.
Download the free report here.
To find out more about the report and download previously published region's reports click here.