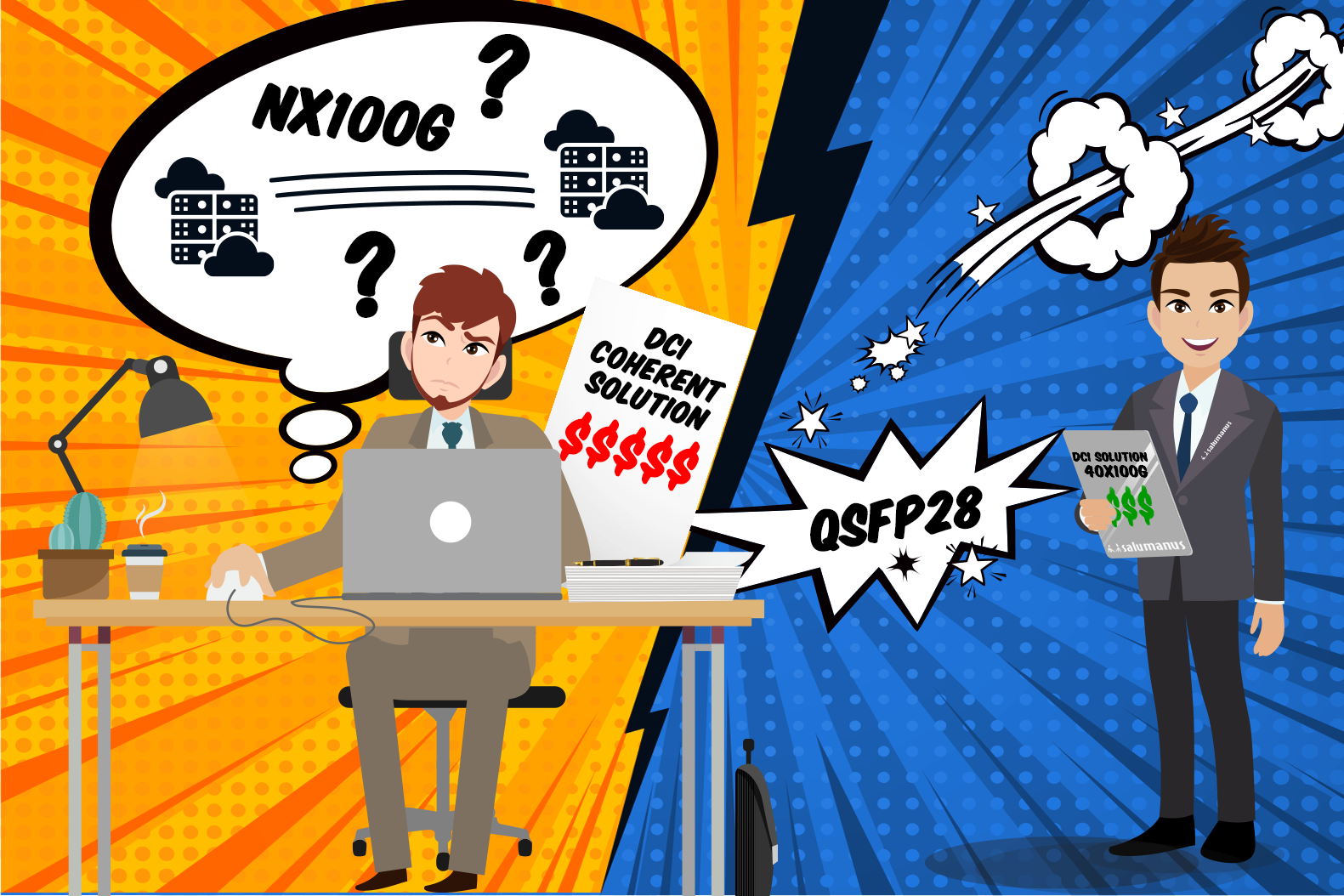 When talking about wavelength division multiplexing you should also remember that it refers to connections between large data centres. Taking a closer look at the connections, you can notice that the majority of them use the same paths, and what's more, they rely on point-to-point architecture. So, with that in mind, should you use the same technology as in telecommunication connections when building such systems? And will the increasing demand for broadband between data centres force you to rely on coherent solutions?

Data Centre Interconnect (DCI) is a technology of connecting two or more data centres on short, medium and long distances with the use of packet-optical connection. There is no doubt that the connectivity at long distances and high speed requires coherent transmission, but this subject has been discussed in separate articles (links at the end of the article). Here we want to discuss whether it is possible to find a more economical solution which, at the same time, will enable you the scalability of your network.

Read more about Data Centre Interconnect and how Salumanus Ltd. supports data centers.