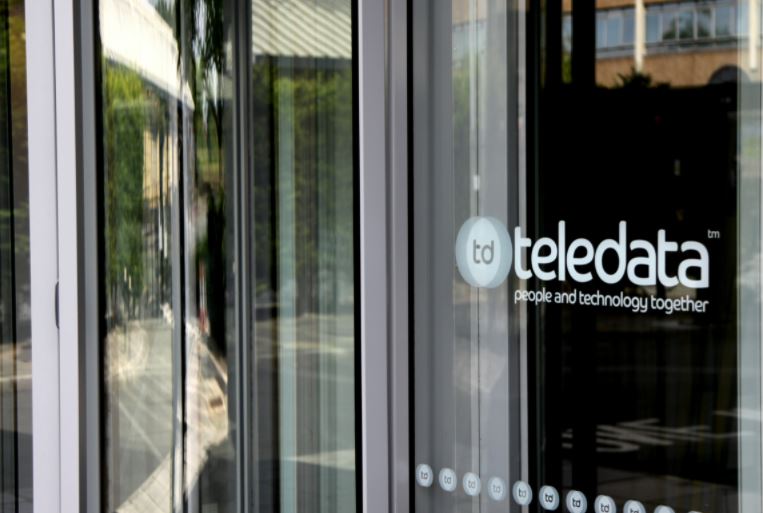 Manchester cloud hosting and data centre operator, Teledata has announced that it will be installing a scalable 1.2MW hydrogen-ready fuel cell microgrid to provide clean energy to its Wythenshawe facility. Working with energy providers Conrad Energy, Electricity North West (Construction & Maintenance) Limited (ENWCML) and Bloom Energy, Teledata will be the first data centre in the UK to deploy fuel cell technology, in a move which will see the firm reduce greenhouse gas emissions through a cleaner, hydrogen ready fuel supply, whilst also boosting the resilience of the data centre via a second power feed into the facility, from a completely different fuel source.
Fuel cells work by converting fuel such as natural gas, biogas, and hydrogen, or a blend of fuels into electricity through an electrochemical process that requires no combustion - thus avoiding the emissions normally associated with burning this type of fuel.
Teledata will be working with Conrad Energy on the power project, who will fully fund the fuel cell installation, which is provided by Bloom Energy. Teledata, who is an existing customer of ENWCML, was introduced to the parties via their strategic collaboration to offer these hydrogen ready, behind the meter applications to their customer base. ENWCML will be undertaking all elements of the EPC work for the installation.
Matt Edgley, director for Teledata, commented; "As a data centre provider we are constantly looking for innovative energy solutions to help ensure a cheaper, cleaner, uninterrupted energy supply. We have already reduced our carbon output by over 500 tonnes annually through a number of energy saving measures including the installation of a 2MW smart energy battery storage system in 2019. The fuel cell solution not only reduces our carbon emissions through a cleaner, hydrogen ready fuel supply, but it also gives us a second power feed into the facility from a completely different fuel source. This level of resilience running in parallel with the existing mains supply will give our clients even more certainty when hosting business critical equipment at our data centres."
"The Teledata deal comes hot on the heels of our partnership announcement with Bloom Energy and ENWCML," says Mark Kelly, Conrad Energy's Head of Power Solutions. "Forward thinking companies like Teledata recognise the need to future-proof their energy supply whilst taking control of their energy costs. On-site generation from fuel cells is a viable solution which is available today. The fuel cell will operate under a long-term Power Purchase Agreement (PPA) which brings real added value, helping Teledata on their path to net zero carbon emissions."
"To be able to announce the first collaboration with one of our existing customers so quickly evidences the huge potential fuel cell technology has for the UK energy sector," says Charles Hesketh, ENWCML Market Sector Manager. "Not only is it our first project, but also Bloom Energy's first foray into the European market. To be able to bring this exciting technology to the UK is a mark of our intention to be at the forefront of new technologies. Teledata's vision to adopt this solution at its Manchester site is testament to the firm's energy strategy and one that we are sure others will adopt."
"We are delighted Teledata has selected Bloom's energy platform as their technology of choice to bring clean and resilient power to the UK," said Tim Schweikert, Senior Managing Director of International Business Development at Bloom Energy. "Teledata is a progressive leader in the data centre industry, and we look forward to supporting their mission critical infrastructure with clean, always-on power while facilitating a transition to a net-zero future."
Solid oxide fuel cell technology converts fuel into electricity through an electrochemical process without combustion, at high efficiency. The fuel cells consist of three parts - an electrolyte, an anode and a cathode. Electrical ions move through the electrolyte in a fuel cell. An electrochemical reaction converts fuel such as natural gas, biogas or hydrogen, into electricity without combustion. Warmed air enters the cathode side of the fuel cell, while steam mixes with fuel entering the anode side to produce reformed fuel. As the reformed fuel crosses the anode, it attracts oxygen ions from the cathode. The oxygen ions combine with the reformed fuel to produce electricity - and clean, affordable, highly reliable, always-on power.
In 2020 Teledata won the Data Centre Energy Efficiency Project of the Year Award at the prestigious DCS (Data Centre Solutions) awards for its £1.5 million investment into a new battery storage system. The system enables the firm to store electricity from the national grid at times of low demand and discharge it during the most beneficial periods, acting as a reserve during peak tariff times. It also offers integrated variable voltage optimisation to deliver a stabilised voltage, thus boosting the resilience of the facility by improving the shelf life of equipment, while reducing unnecessary energy waste and optimising the incoming power supply. Teledata was the first colocation provider to implement this type of system in the UK, making this project an industry first.
Founded in 2004 Teledata is a Tier 3 data centre facility offering premium colocation, cloud hosting and data centre services to businesses across the UK. The firm's solutions are designed to enable organisations to protect their applications, data and online presence from the damaging effects of downtime, and to make the most effective and efficient use of technology with secure and scalable hosting platforms tailored to business critical needs. The building has some of the most sophisticated security of any data centre in Europe, with an on-site police-linked, NSI Gold Approved, BS5979 certified control room and alarm receiving centre making Teledata unique in the UK.
For more information, visit www.teledata.co.uk.