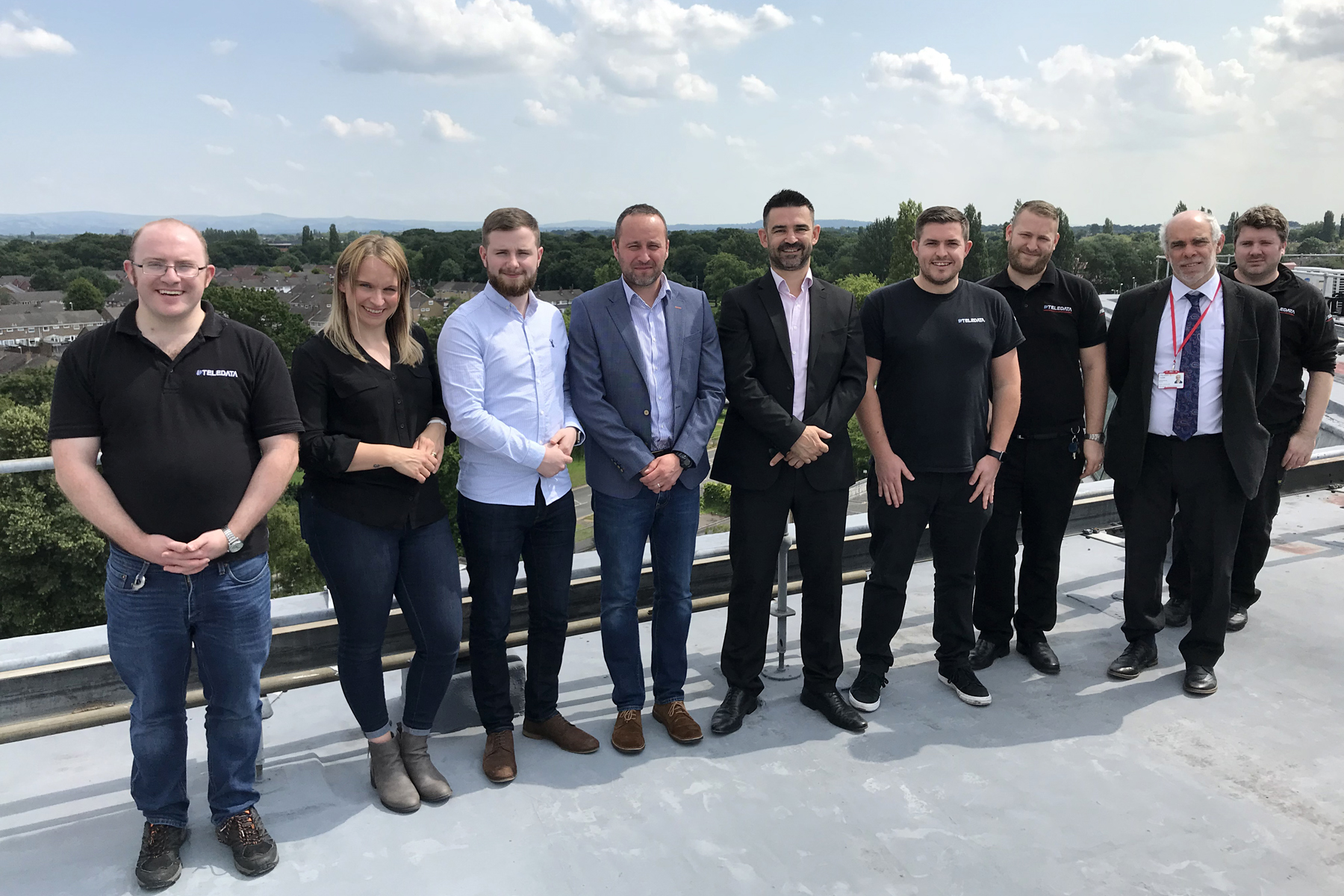 Manchester data centre operator TeleData UK Ltd, has extended the scope of its ISO 27001 certification, meaning it now holds and operates an Information Security Management System for the provision and management of secure data centre, colocation, managed and hosted services, and workspace recovery services in accordance with the international standard for Information Security Management Systems (ISMS) ISO 27001, as audited by the BSI (British Standards Institute).
The company first received the prestigious certification in 2015, after more than twelve months of procedural implementations, company wide training, adoption and independent external assessments, and has now extended the scope to cover the range of hosting services offered from its data centre in Wythenshawe.
ISO 27001 is the most recognised certification for information security controls, processes and operational information security procedures, and guarantees that controls and risk treatment measures are in place to prevent and defend against any potential data system vulnerabilities.
The certification also ensures that information security controls continue to meet the security, confidentiality and supplier quality needs of clients on a consistent, regularly assessed basis.
Matthew Edgley, Commercial Director for TeleData said: "As our product set has developed, we have also developed our Security Management Systems and Processes to extend to all the hosting solutions that we provide from our data centres. This is to give confidence to our clients that we value the security, availability and confidentiality of their data, infrastructure and applications.
"We successfully achieved the extended scope and recent ISO 27001 recertification with no issues and work has already begun to further extend the scope through the implementation of the best practice guidance for cloud security to comply with ISO 27017."
ISO/IEC 27017:2015 provides guidance on the information security aspects of cloud computing, recommending the implementation of cloud-specific information security controls that supplement the guidance of the ISO/IEC 27002 and ISO/IEC 27001 standards. This code of practice provides additional information security controls and implementation guidance specific to cloud service providers.
TeleData is also protected by an on-site police-linked, NSI Gold Approved, BS5979 certified control room. The company states that it is the only data centre facility in the UK to have this standard of physical security located within the building.
Founded in 2007, TeleData UK provides colocation, server hosting, workplace recovery and data centre services. The firm's solutions are designed to enable organisations to protect their applications, data and online presence from the damaging effects of downtime, and to make the most effective and efficient use of technology with secure and scalable hosting platforms tailored to business critical needs.
For more information, visit www.teledata.co.uk.