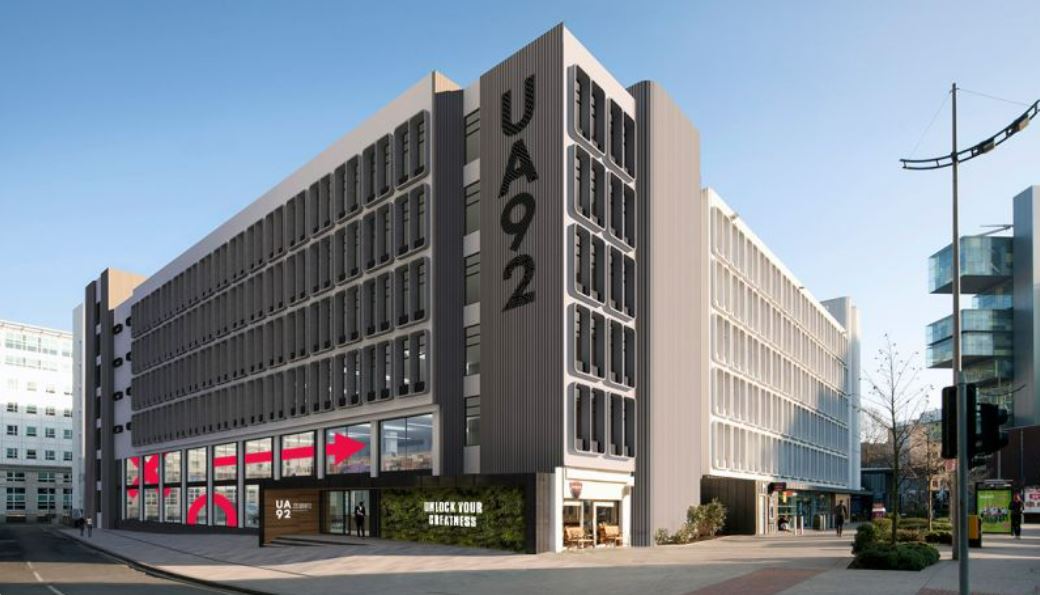 UA92 (University Academy 92) is planning to expand its operations into Manchester city centre after surpassing growth forecasts.
The higher education institution, founded by the Class of '92 and Lancaster University, is opening a 36,000 square foot UA92 Business School in Baskerville House, opposite Salford Central and next to Spinningfields, adding to its current Old Trafford campus.
The new campus, which opens later this year, will host the facility's business school and be a central hub for its collaboration and enterprise with UA92's business partners, catering for up to 1000 students.
The move comes as UA92 has accelerated its strategic plans by two years, after exceeding forecasts for student numbers. Since launching in 2019, it has been instrumental in making higher education more accessible through its founding principles of social mobility and inclusivity, and now caters for over 800 students, offering a portfolio of degree and higher education industry-led courses across business, sport, media and digital disciplines.
Driving modernisation through the education sector, the institution works closely with leading corporates including Microsoft, TalkTalk, KPMG and Manchester United, offering a unique insight into future career paths through mentorships, guest lectures and work experience opportunities.
The facility also prides itself on offering first-class character and personal development, building life skills such as resilience, communication, leadership and teamwork, preparing students for the world of work, they also offer strong financial support beyond traditional scholarships and government loans to cater for students who may not otherwise have been able to access higher education opportunities.
Commenting on the development of the UA92 Business School, Sara Prowse, CEO at UA92, said:
"This expansion demonstrates the significant impact that UA92 is having on the higher education sector. Just like our students, UA92 is not standing still – we have huge ambitions, and this is an extremely exciting opportunity to further expand and enhance our offering.
"By expanding across Greater Manchester, we will be able to offer our top-class facilities to an even greater number of students who will benefit from being at the heart of a city at the forefront of UK economic growth.
"The new facilities will echo our state-of-the-art Old Trafford campus and we will be embedding the inspiring culture of UA92 into its design. We are excited to welcome business students – both those moving across from our existing campus and new students – when we open the doors later this year."
The UA92 Business School will open in Autumn 2023.