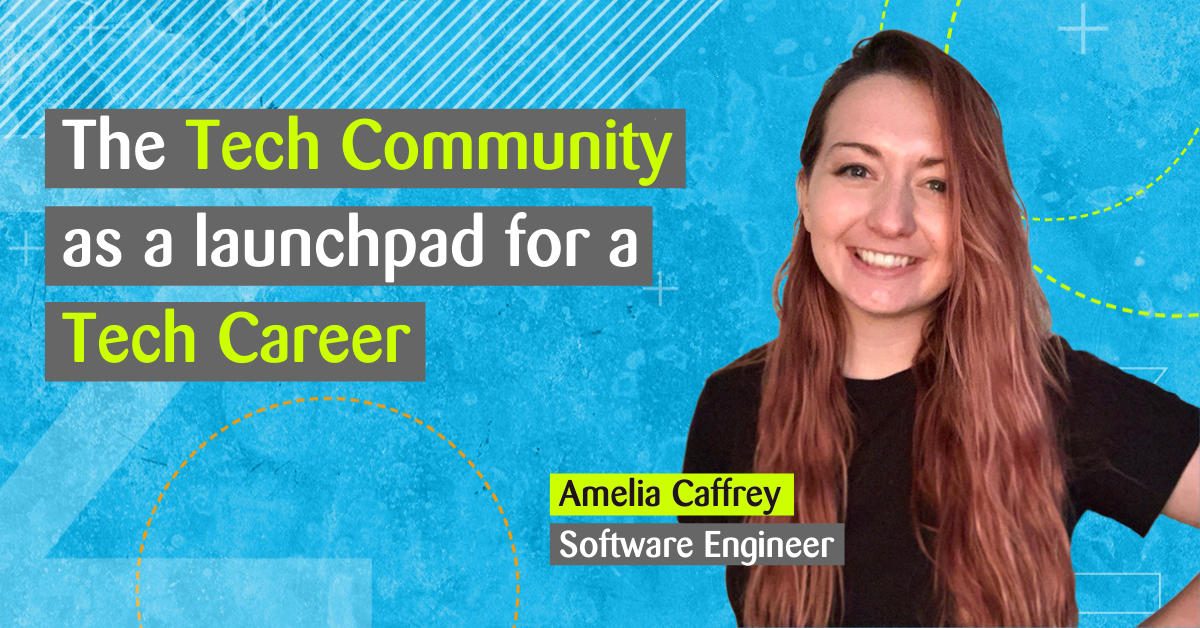 Amelia has been working as a Software Engineer at Zühlke Manchester for the past ten months. Joining a company during a global pandemic is certainly unusual, but what's even more unique is the journey she took to get here.
Discover Amelia's unconventional route into a career in tech. Her story is an inspiring example of how pursuing your strengths with determination and commitment can lead to a fulfilling career.
Discovering the passion for technology
After leaving school, Amelia tried her hand at a variety of professions. First, as an outdoor activity instructor in Spain, next as a chef in Austria and even as a chocolatier for Cadbury's in the somewhat less exotic location of Birmingham. Whilst these roles were great fun and travelling satisfied her wanderlust, Amelia often felt that something was missing.
As someone with a firm sense of independence, she knew she needed to pursue a career that provided continual variety and discovery. Eager for a challenge, she completed a foundation year in Maths and Computing at the University of Liverpool. 
"We made a 'hangman' game in an old programming language that I doubt many people use anymore. It was a simple game, but I remember being overly excited by it," she says.  
After her foundation year, she worked in logistics. But it was the tech community that continually intrigued her, so she started attending tech talks and coding group meetups.
"Aside from having fun and learning lots, these groups opened my eyes to how all-encompassing the term 'software engineer' is. And the tech scene in Manchester is certainly not shrinking either." 
A non-traditional entry route
Compelled by the community around her, Amelia began searching for an entry route. When Northcoders, an industry–leading bootcamp for coders of the future, appeared on her radar, she knew this was her chance.  
The only problem was the entry fee. So,  Amelia did what software engineers do: she found a novel solution to a difficult problem. Intending to get a foot into the door, she applied for a recruiter position at Northcoders.  
Fortunately, the hiring manager picked up on her passion for coding and after a frank discussion about her real motives, he offered her a 'Women in Science' scholarship to do the course.
Where communities and employers meet
Shortly before graduating from Northcoders,  Amelia met  Zühlke at a career fair. After an engaging conversation with Lynne, one of Zühlke's Hiring Managers, she was offered an interview and eventually a role.
"I didn't have all the job requirements," she recalls. "But Lynne decided to give me a chance, I was really lucky".
Amelia credits the tech community and Northcoders for her success at Zühlke's interview. 
"I went to a group called "Code and Stuff", which was run at Jaguar Land Rover. When I told them I had the interview, they really helped me prepare," she says. 
For Amelia, remaining firmly embedded in and giving back to the community is important. She has now given talks at several events, including "Code First: Girls", where she took part in a fireside chat to inspire young women into tech. She also talked at a virtual experience day hosted by Zühlke in collaboration with the Digital Skills Festival by Manchester Digital for school and college students curious about pursuing a career in tech.  
New challenges and transferable skills
Working at Zühlke is an endlessly rewarding experience for Amelia, who is already finding the variety offered by a consultancy perfectly tailored to her many interests.  
"The learning and development opportunities are amazing. I have a great mentor who I meet with every week and there's often events where colleagues are encouraged to share their knowledge." she says. 
Amelia believes her varied career path too, has had its advantages.
"I realised the skills I'd learnt in other professions were transferable," she says.  "Being an instructor helped me to become a confident communicator and well-practised in talking to groups. Even my chef work taught me to manage my time effectively." 
Join the community  
So, what advice would she give to people who want to pursue a career in tech?  
"Believe in yourself. Network. The tech community is so helpful and welcoming. Find a mentor if you can and be patient with yourself."
If you too, value variety in your career, have a look at our open roles and get in touch to learn more.