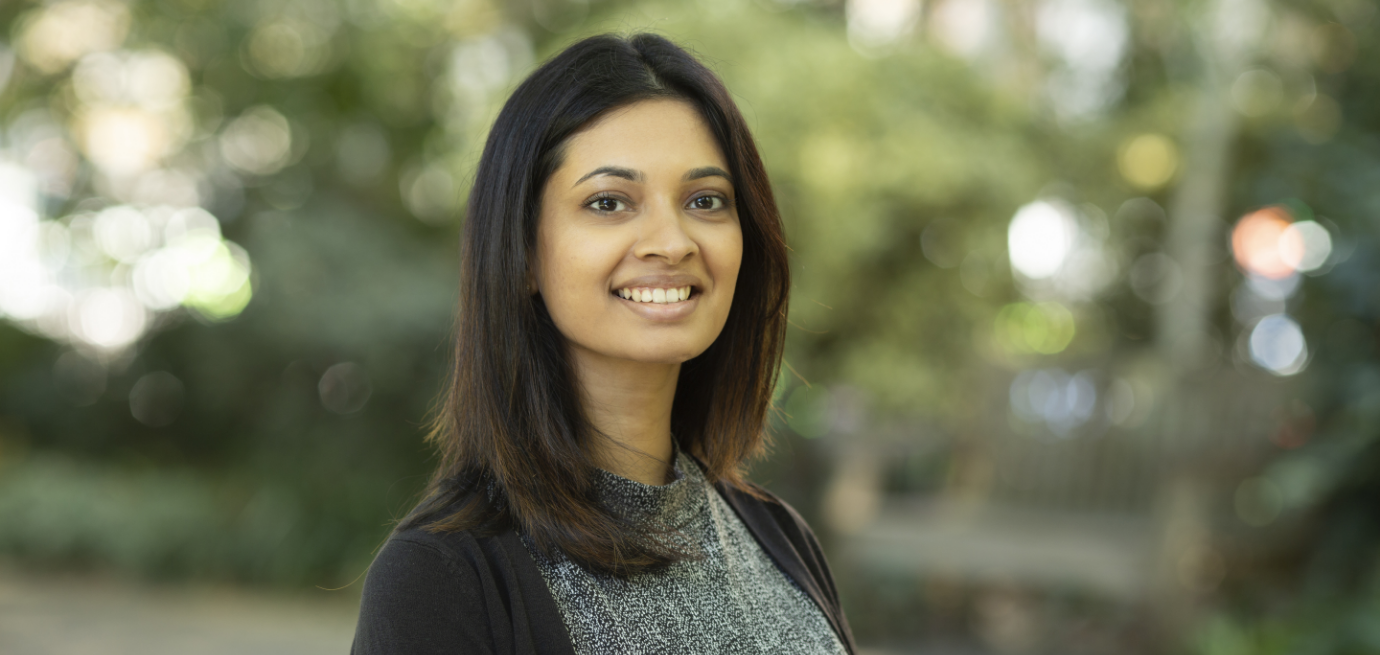 This article was originally published on 19 January 2023.
You can read the original article on the 6point6 website here.
---
Aditi Ramachandran, Head of Cyber Security Strategy, talks about the importance of mentoring and inspiring as a leader to nurture innovation and help embed cyber security expertise across 6point6.


What I do
I currently oversee the delivery of security assurance services, providing solutions to our customers' complex business challenges. Often these are projects that require end-to-end security assurance and design input in very short timescales. I also lead 6point6's cyber security strategy, the company's future roadmap, the development of the business' cyber services and a cyber security training programme for our staff.
With the increase in more sophisticated cyber attacks worldwide, cyber security has now become one of the top concerns of every organisation. Some of the biggest challenges facing our clients today are making the most of their existing technology portfolio, as well as discovering how to navigate an evolving security landscape. Many organisations are now actively seeking support to develop a tailored cyber security strategy and approach to protect their digital assets. My role is to work with our clients to design approaches that safeguard their infrastructure and data from cyber attacks and help them determine the best defensive security strategy to meet their specific needs.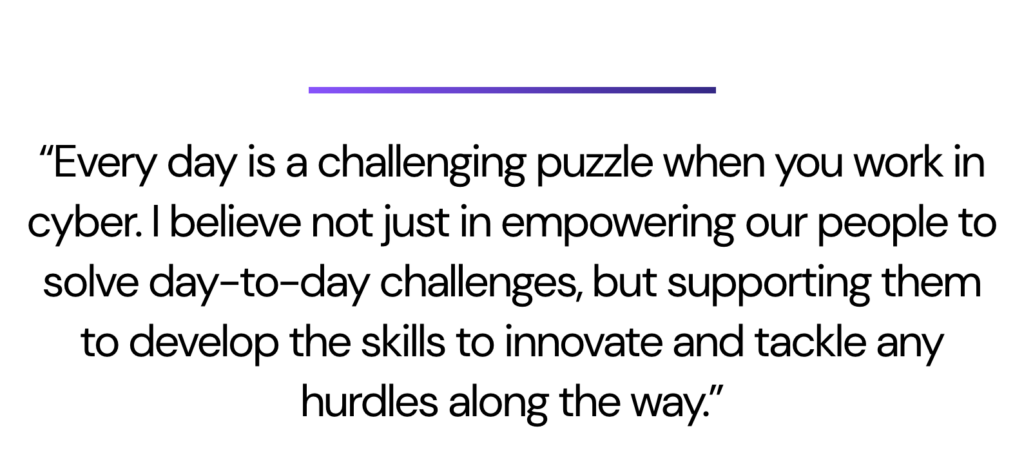 A day in my working life
No task or project is the same and each day brings a new set of challenges – so there is no average day for me. The golden thread that binds everything together is that I am working on incredibly interesting projects that are making a real difference for our clients. Much of my time is spent understanding solution designs, architecture, and discovering threats and vulnerabilities. I can then determine the best approach to help manage risk. What makes this challenging is the forever evolving and changing threat landscape.
The last few years have seen us grow exponentially as a company. But what we have preserved is the essence of our original vision – people come first. That ethos is at the core of everything we do – for our clients and as a company. It is people who have taken us to the success we are now. 6point6 is a close-knit community and everyone is friendly. We attract good people who are not just highly skilled but who genuinely enjoy helping each other as part of a team.
To help me unwind at the end of a busy week, interior design and DIY are my go-to hobbies. I am always on the hunt for home design improvements. A how-to-video is great when you need to fix a small leak or draughty windows! When I'm not improving my home environment, discovering new travel destinations whenever the opportunity arises is second on my list.
My career highlights
My most significant career achievement so far is my recent promotion to Head of Cyber Security strategy. This role presented a hugely exciting opportunity for me to lead on complex and challenging projects, including insulating national digital infrastructure against risks already known as well as those yet to surface. By its nature, my role is challenging – but being empowered to deliver and trusted to do critical work has helped me to flourish. My greatest accomplishments to date are partly thanks to my managers at 6point6 who have supported me while giving me space to thrive and excel. My recent nominations for the Bonhill Women in IT Awards 2023 and Women in Governance, Risk and Compliance Awards confirmed what I already know – 6point6 is the perfect environment to help me reach my potential.
I am also particularly passionate about supporting the next generation of cyber security experts. I remember being fresh out of University and not having access to the right support to help accelerate my professional development. That makes it genuinely inspiring to see how everyone at 6point6 is working to enhance the skills of young people joining our company. There are many incredible opportunities out there designed to nurture and develop our tech talent – our Graduate Programme, our Data Talent Programme or our Women in Tech Mentoring Programme to name a few.
But what excites me most is the prospect of creating a legacy of opportunity through the cyber graduate training programme I am developing. Aimed at those at the start of their careers in cyber security, the programme is designed to tap into our network of expertise and provide graduates joining our business with a chance to gain hands-on experience across the core areas of enterprise cyber security, equipping them to make a real difference.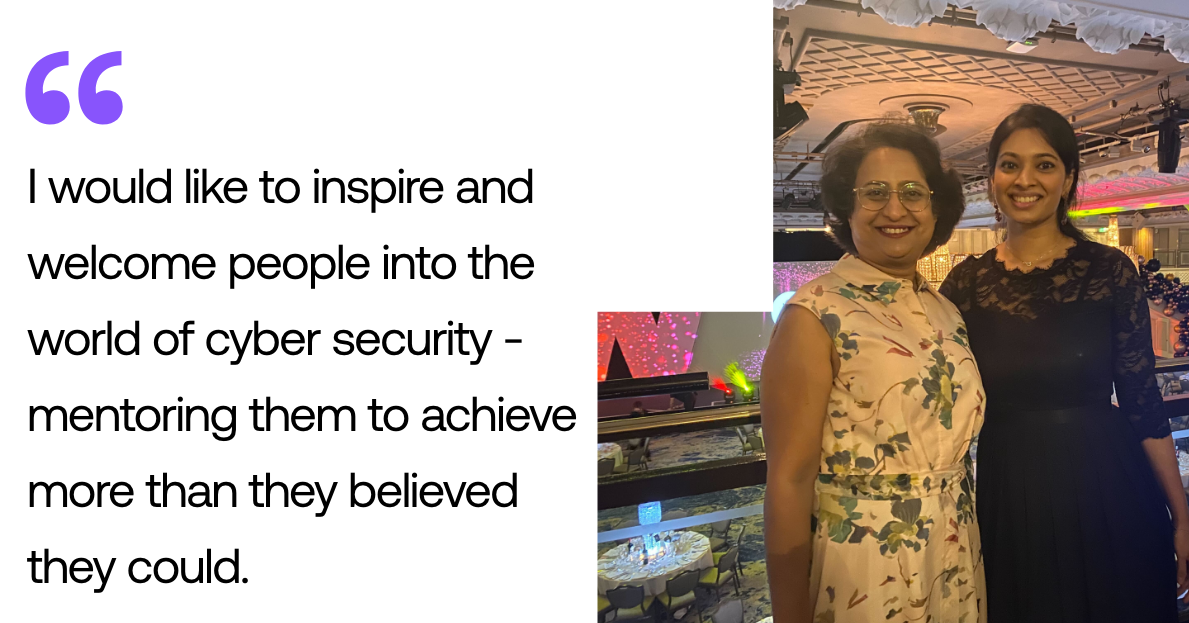 Cyber security is one of the best jobs in the world because…
Cyber security is a fundamental element in every organisation. It protects the digital heartbeat of businesses and services. Cyber-attacks against critical infrastructure and supply chain, on governments, large enterprises and small-to-medium businesses are unprecedented. It's a constantly evolving landscape and the attraction of working in this space is that we need to stay ahead of the game. It's never a dull moment and you are constantly learning, researching, and developing new approaches and strategies to thwart cyber-attacks. This evolving picture is the biggest pull factor for me!
---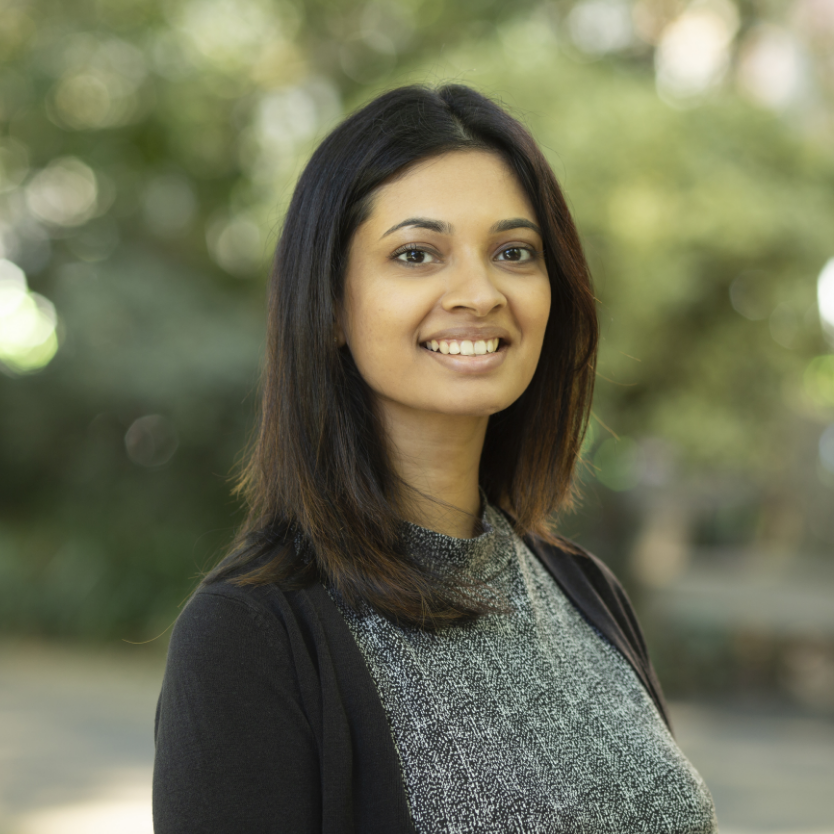 Aditi Ramachandran, Head of Cyber Security Strategy
Aditi manages the delivery of security assurance services, providing governance, risk, compliance, and information assurance to clients in the public sector. Having worked in cyber security for over a decade, Aditi has vast experience in information risk management and eDiscovery, with expertise forged by years spent working across a breadth of sectors including aviation, energy, insurance, financial services, and retail.
Interested in a career at 6point6? Explore our current opportunities.